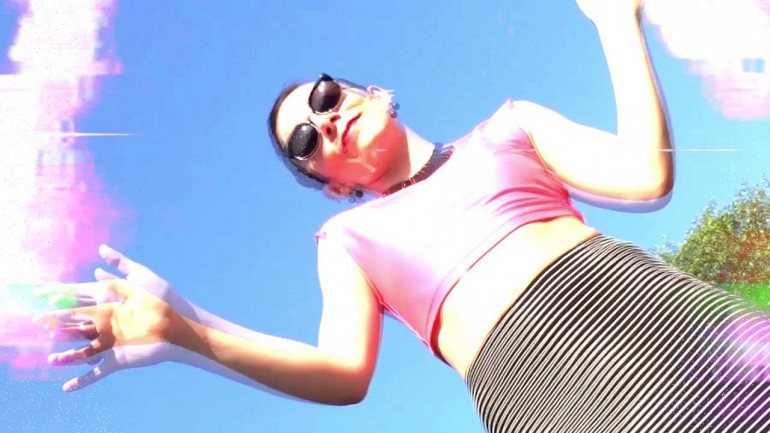 NOTHING BUT HOPE AND PASSION's 'What's Your Sound?' gives young and unsigned artists to present their sound and artistic vision to a bigger audience in order to gain them more attention. This time we have MIAHUSH from Bogotá, Colombia, delivering us a haunting piece of dark wave synthpop.
---
Voy Ahí is the 1st single of my upcoming EP – KÜHL – that will be released by singles connecting the end of 2016 and the beginning of 2017.
Voy Ahí means 'I am going there'. As most of you (I suppose) I've had to live through painful experiences… passing through one of those I received one of the most useful advices I've ever received: 'Stop thinking about what is happening to you right now, free your mind from this and focus on what you want for your reality to become. That's what you will attract.' This advice was the trigger for Voy Ahí to be born; it is an invocation to beauty, to freedom, to the strength to transcend obstacles, to self-confidence to defend who I am and what I want, to gratitude and to love.
In this song I explore bass music, with a sweet melody inspired on Colombian folk, surfing over dark harmonies, acid synths, deep bass and sharp electronic beats, digging into the dance floor while keeping a tripping style.
I invite you all to watch the videoclip and to take the song with you; it is available for download and streaming at all your favorite digital platforms.
Much love!
MiaHush

Want to participate in 'What's Your Sound' as well?
Please read and accept the following rules before taking part in this
Please make this about one relatively new song/ video that represents you best and fits to the style NBHAP
Don't copy and paste an uninspired press text; instead please tell us a bit about yourself and your passion
Don't write a novel, 200 words should be enough
Please copy links to Soundcloud, Spotify, YouTube or Bandcamp to show us your music
Use a valid mail address under which we can contact you in case you need support.
[user-submitted-posts]
—