The 'Nothing But …' Series
a somewhat loosely defined series of great gigs,
presented by NOTHING BUT HOPE AND PASSION & Loft Concerts
Nothing But … sets the music and live concert into the centre of attention, focussing on the fundamental and emotional impact a live concert can have. Handpicked new artists whose music we consider promising and whose performance we'd like to recommend to an audience that appreciates good live music just as Loft Concerts and NOTHING BUT HOPE AND PASSION do.
Nothing But … might focus on the live music but also invites bands to shape the look and feeling of the night as we will have one special cherry-on-top for the performance. The band might pick the music in-between sets, is available for selfies in the aftermath, performs covers picked by the audience, mixes their favourite cocktails, come along in strange costumes or whatever we (or they) could think of. The result will be a special and memorable live experience for everybody attending, a joyful celebration of music's universal power in these ever changing times.
09.03.18 – Nothing But … Dream Wife
The Band: Dream Wife
The Venue: Badehaus, Berlin
British three-piece Rakel, Bella and Alice aka Dream Wife are not here to fool around. Well, maybe a bit. Instead they are ready to shake up your world, make you mosh and become your favourite new riot grrrl role models.
The band's freshly released self-titled debut album is an entertaining and important statement that happens to be also loaded with plenty of hit singles. We couldn't have picked a better band to start the new live concert series in Berlin than this euphoric, melodic and furious three-piece. You are all happily invited to join us and make out with us… or each other.

► RVSP at Facebook
► Grab your ticket via 'love your artist'
► Grab your ticket via Eventim
13.04.18 – Nothing But … All The Luck In The World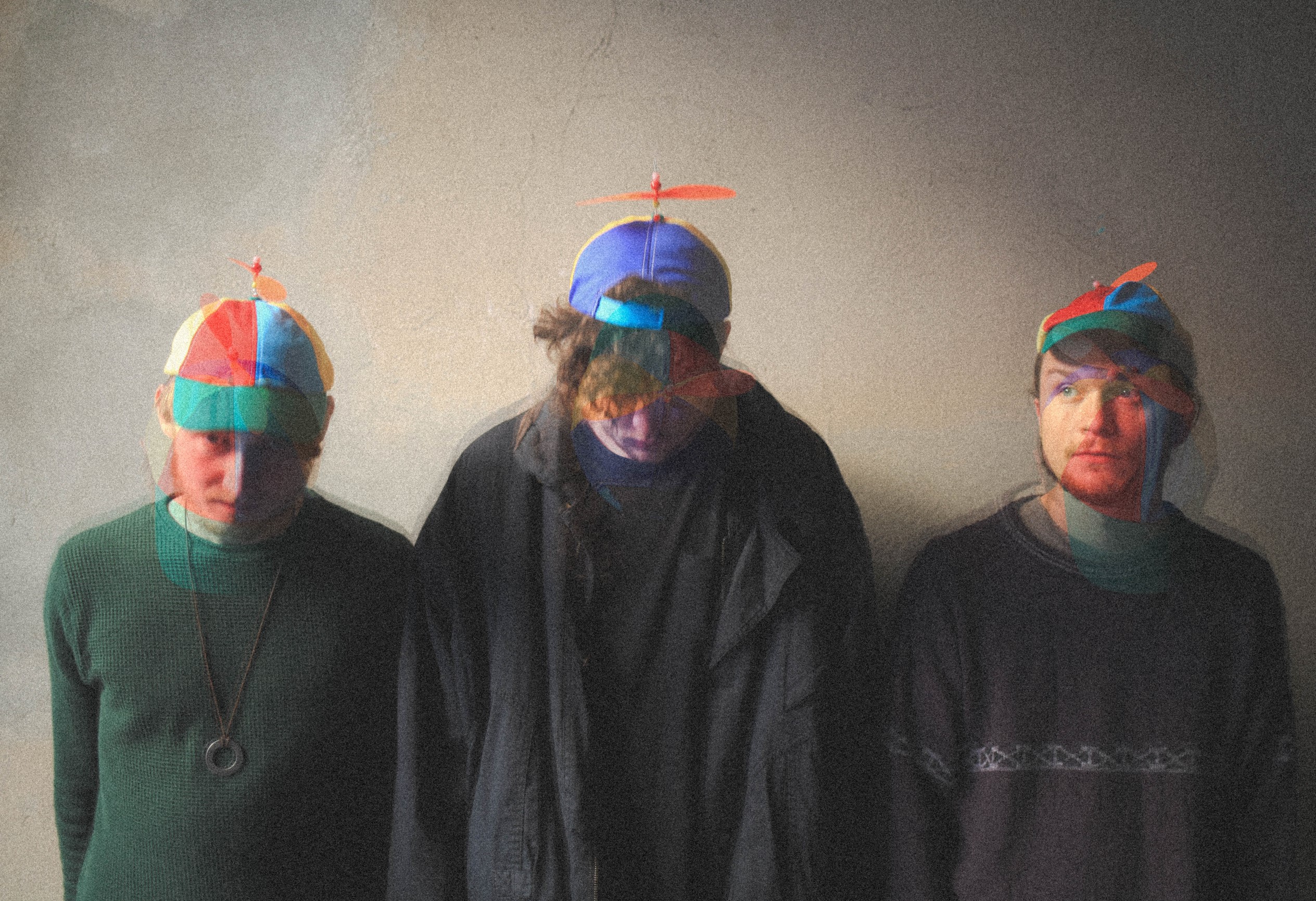 The Band: All The Luck In The World
The Venue: Badehaus, Berlin
We've waited way too long for the second full-length from All The Luck In The World but we couldn't be happier about the result. A Blind Arcade is a mesmerizing piece of raw and authentic folk sounds which proves that the three Irish gentlemen are a force in the genre to measure with.
We are already fans of their freshly released new record and it looks like this evening in Berlin will be a really special celebration of gentle melancholia and folk music's emotional power. And the cosy Badehaus really feels like the best possible venue for that, right?

► RVSP at Facebook
► Grab your ticket
---
Selected Festivals, presented by NBHAP
German Haus at SXSW 2018
Where? Austin, Texas
When? March 10 – 15
Who? Alice Phoebe Lou, Blackberries, Fenster, Kim Petras, Lali Puna, Sea Moya etc.
By the Lake Festival
Where? Strandbad Weißensee, Berlin
When? Aug 4
Who? tba.
► More Information right here (soon)
► Get your tickets right here

Golden Leaves Festival
Where? Darmstadt
When? September 1 – 2
Who? The Notwist, Die Höchste Eisenbahn, William Fitzsimmons, WILDES, Sam Vance-Law etc.
Reeperbahn Festival
Where? Hamburg
When? September 19 – 22
Who? tba.
► More Information right here (soon)
Way Back When
Where? Dortmund
When? September 28 to 30
Who? Kat Frankie, Die Höchste Eisenbahn, PABST, Rikas, Sam Vance-Law etc.
► More Information right here (soon)