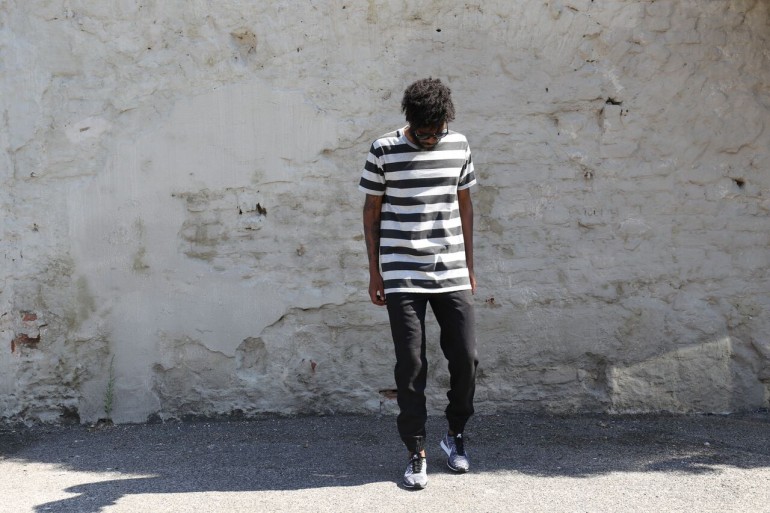 ATF is a modern, stylish, "less is more" menswear brand that somehow scanned the needs of the millennial man. Founded in 2012 in Germany, all that brand is about is innovative, unique fabrics and clean cut but street style. Nothing's too loud – coolness is not bought after all! We got the chance to talk with Max Crämer, the founder of the ATF, who in a minimal way (minimal as his clothing lines), gave us the chance to see through his designer vision. How is it to make clothes for the guy who used to sit in the last row at school and knew all about hip-hop? Find out below…
Always good to wear in all situations
How did ATF start?
My initial idea was to make chic streetwear with technical influences that's made exclusively in Europe. Made in the EU and designed in Germany. After two years of ATF, I am presenting the fourth collection (AW16) and working close with 50 shops, worldwide.
What does ATF mean?
Authentic Textile Fabrics. Reliable spun fabrics. No leather. I use just woven or knitted fabrics.
What's the motto of your brand?
Ultra wearable clothing created in our European workshop. I produce only within the EU (Germany, Portugal, Italy, Greece). Unique fabrics and a modest-chic style are the DNA of each collection. Always good to wear in all situations. Highest standards and finest quality are used in the process of manufacturing the clothing and accessories.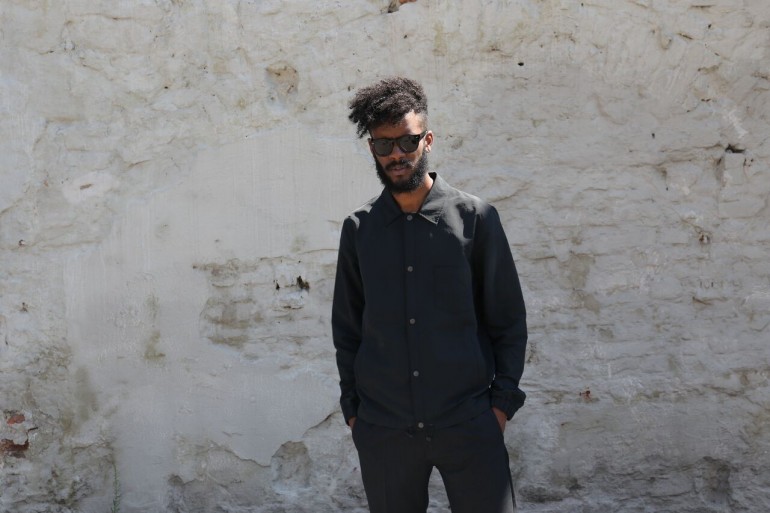 What's inspiring you?
People around me. Cityscapes. Vintage and Army stores. Blogs, music and sports.
ATF means authentic textile fabrics.
How would you describe the man of ATF?
Kids from the 90's. Grown up with hip hop, basketball, skateboarding and the street culture with Dickies, Carhartt and Stussy.
What are the fabrics you're working with the most?
Jersey, canvas, wool and technical fabrics (cordura).
If you had to pick one song/artist to represent your brand's latest collection which/who would that be?
MOS DEF or FRANK OCEAN.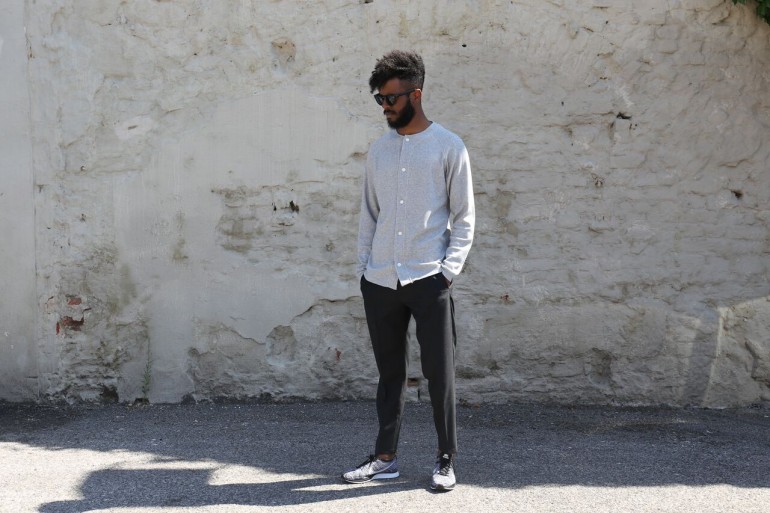 Shirts are starting from 40€, pants and Hoodies from 80€. In the ATF Studio, which is located in the heart of Nuremberg they also feature carefully selected magazines like Champ, Saturdays, Slanted, Inventory and Openhouse, as well as that shades from the brand R.T.CO, bottles by Klean Kanteen, Helinox chairs, etc. You can shop ATF clothing online via the brand's shop or in stores, such as Stierblut in Munich, Newseum in Nuremberg, Above in Berlin, Gorilli in Rotterdam, Visitor in Zürich, Thomas i Punkt in Hamburg, Starcow in Paris or Cultizm.
—
Photos courtesy of ATF.