Mogwai – 'As The Love Continues'
Sounds like … a perfection of every facet the post-rock genre has to offer.
It's already been 25 years since the release of Mogwai's first single Tuner/Lower. To mark that special moment in the history of the Scottish group their tenth studio album As The Love Continues arrives just in time. The title fits pretty well – if you happen to love the band before you will totally dig this, if not then this might not get you hooked up either. By now the band have established a sound that sticks to a certain formular while small adjustments are still happening but to a degree that will not scare the longtime fans away. On their newest work, the post-rock pioneers prove again that they exactly know where their strengths lie. Drifting and blurry soundscapes meet clearer melodies and sometimes even form catchy hooks (especially Ritchie Sacramento) whilst remaining a melancholic undertone throughout the whole record.
Like on most of their previous albums, Mogwai unify all the post-rock characteristics into a giant noisy but also highly emptional experience. Over the two decades of being a band, they perfected their sound and exhausted the possibilities the genre has to offer in every possible way. As The Love Continues is a natural outcome of that perfectionism – beautiful and hypnotizing, but not really surprising. It is everything fans would expect from the post-rock institution, but not more. But do we actually want anything else from Mogwai than a Mogwai album? The question everybody has to ask themselves (and that's not only the case with this album and band) is whether it's sufficient as an institution like Mogwai to release records which repeat their own strengths by only assembling them in slightly different ways. Everybody can imagine how hard it must be to get out of the own comfort zone and try out something new when you have found something that works pretty well for many years. But sometimes some fresh air is quite nice, isn't it? Just as within their still extremely good compositons the lines are getting blurry. Can you separate the songs of As The Love Continues from the ones on, let's say, 20213's Rave Tapes? Do you even want to? Or is the music not even designed for that? Have we grown out of the post-rock genre? So many questions and luckily this is the perfect album to meditate to while you were seeking for proper answers. (Miriam Wallbaum)
Stream It: ► Spotify / ► Apple Music / ► Bandcamp
---
Tindersticks – 'Distractions'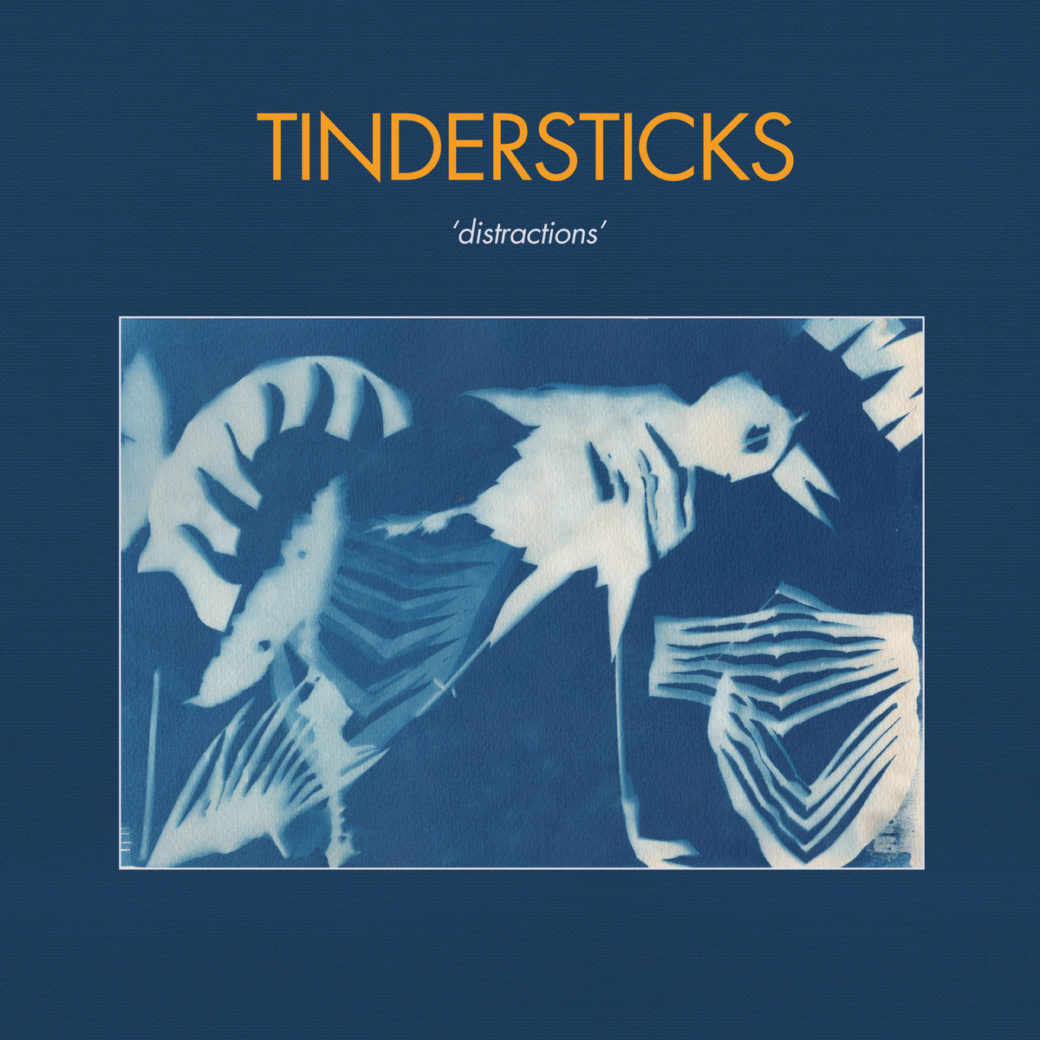 Sounds like … a lingering, familiar scent of affection
Despite all their melancholic tenderness, you still can't blame Tindersticks for a lack of self-irony. To call their new record Distractions is a classic self-observing commentary for Stuart A. Staples and his gentlemen. Tindersticks made a whole career of music that is as far from the cheap and easy distractions that we commonly have in mind as you can imagine. On the other hand: Maybe that's the point. Maybe we're so numb and social media-affected already that we don't know the original concept of a sweet, warming form of distraction anymore. In that sense, Tindersticks deliver. Not without challenging their listeners in some moments as well.
It is kind of daring to start Distractions with the 11 minutes of Man Alone. Not for Tindersticks of course. With its melancholic, chamber pop twist of proto techno that replaces the shallow "Can't Stop The Feeling" with a laconic, Krauty "Can't Stop The Fading", the gentlemen just do what they do best right from the start: Surprise and soothe you at the same time. Right afterwards, I Imagine You presents almost classic Tindersticks but still is the exact opposite to the album's opener: A gentle whisper of Stuart A. Staples, merely accompanied by any music at all. These lads' music often appears to be on the verge of dissolution but never fails to assure you that it's still there. A familiar scent lingering on. It is a sound so much of a trademark right now that it even lets the three cover versions on this record appear as if they're Tindersticks originals – be it the simple romance of Neil Young's A man needs a maid or the way more political You'll have to scream louder by legendary Television Personalities. Before you even noticed, you're drawn to the rich, pleasantly unagitated cosmos of these eldermen of melancholy once again. More so: You're right in the middle of it. Especially if Staples switches to his weird Albion-drenched French in "Tue-Moi". What might sound like a simple, piano-driven hats off to chanson artistry actually is him processing one of the band's favourite Paris clubs, the Bataclan, and the gruesome events taking place there in recent history. What makes Tindersticks still stand out after nearly 30 years is that, in their strong belief of not having to prove themselves, they still are delighted by rivalling themselves with every song. The comfort zone of these gentlemen is discomfort that still manages to comfort you. Doesn't make sense? Well, listen again. (Henning Grabow)
Stream It: ► Spotify / ► Apple Music / ► Bandcamp
---
Tash Sultana – 'Terra Firma'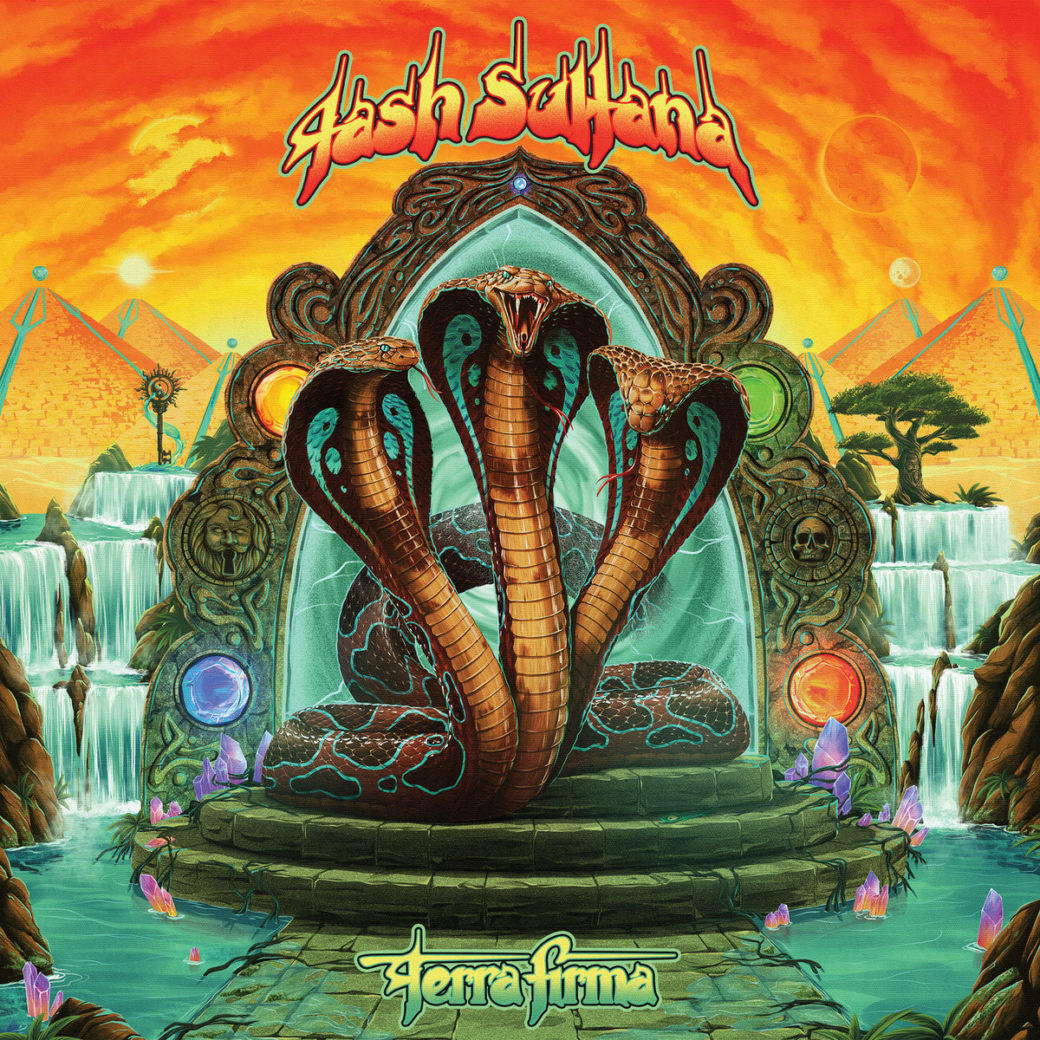 Sounds like … looped and layered musical mastery with new-found lyrical groundedness.

It has been a while since we last heard from the Australian Loop-Station star Tash Sultana. From busking in the streets of Melbourne the singer burst to international acclaim with their debut record Flow State. Terra Firma is Tash Sultana finding their way back to the roots – to the firm ground to walk on. For the first time the multi-instrumentalist who usually performs and records as a one-person show, opened their studio to collaboration.
With artists like Matt Corby, Jerome Farah, and Josh Cashman the second LP builds on the foundations of Tash Sultana's sound but elaborates on what was there all along. From first to last track Terra Firma stays true to the sunny, surf-RnB and soul-tinged vibes that we grew to love the singer for, but they explore new territories on the jazzy Crop Circles and the groove-laden Willow Tree. The lyrics vary from reflections on society like on Greed, Sweet & Dandy, and Blame It On Society to personal declarations of love like on Vanilla Honey. Ending on the optimistic note of Let the Light In and I Am Free, Terra Firma seems like a record first and foremost dedicated to the singer's personal growth.  (Liv Toerkell)
Stream It: ► Spotify / ► Apple Music / ► Bandcamp
---
Smith & Burrows – 'Only Smith & Burrows Is Good Enough'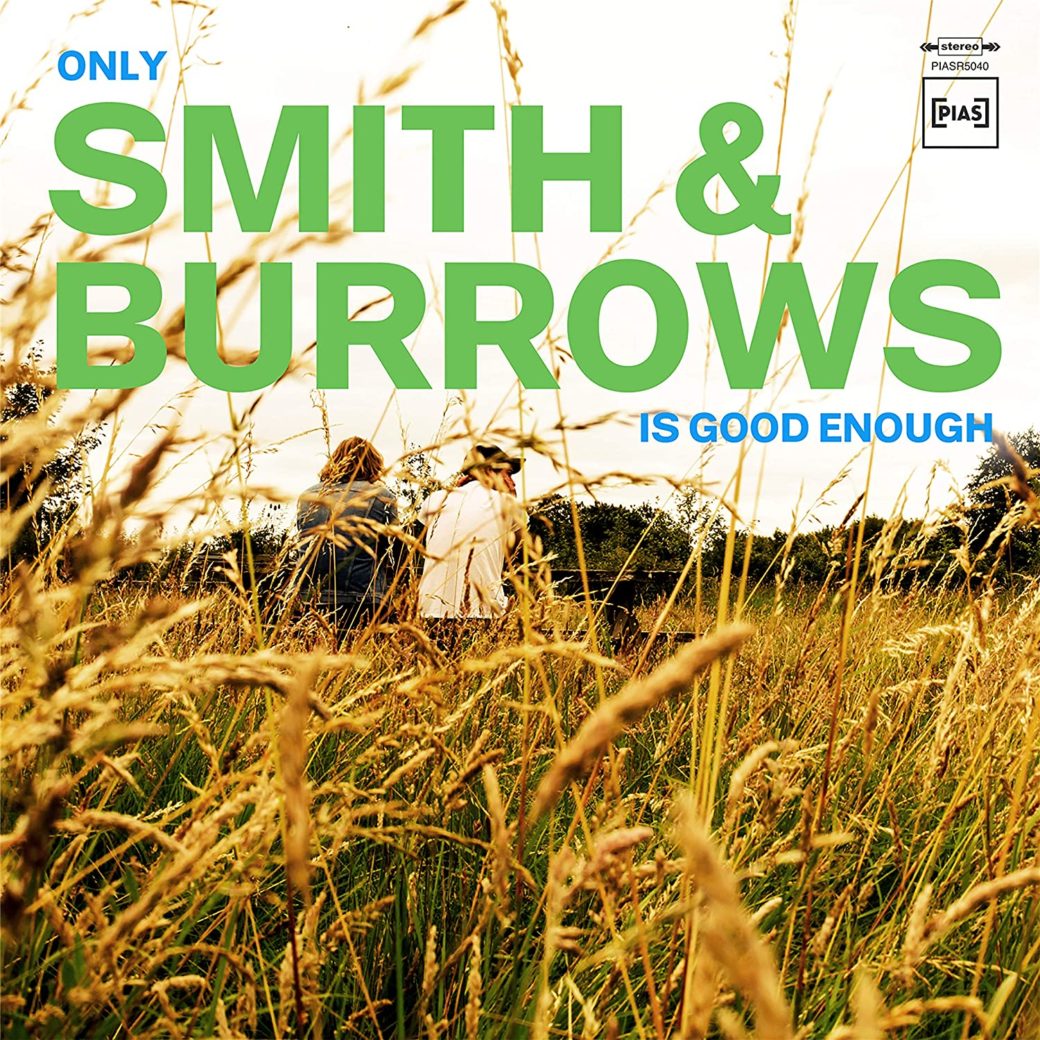 Sounds like … feel good spring time vibes to chase away the demons of despair.
Plenty of things have changed over the past ten years in all of our lives … and don't even get me started on the world itself which now feels way different than it did in 2011. Still, it's nice to have constants in your life and for Andy Burrows and Tom Smith their friendship surely is one. Musically, however, it wasn't sure if the surprise modern indie Christmas classic Funny Looking Angels would ever get a sequel due to various scheduling conflicts. Smith & Burrows always came second after Burrows countless musical adventures, including joining We Are Scientists or Tom Odell's live band and Smith ongoing success with Editors. In the summer of 2019 the stars and schedules finally lined-up to complete all the sketches they've been working on occasionally over the past decade. Obviously, Only Smith & Burrows Is Good Enough is not another festive record but actually the opposite of it. The slightly gloomy Christmas vibe of the predecessor is gone and so are the cover versions – their sophomore album is 100 percent original Smith & Burrows feel good material. Uplifting, warm, full of harmonies and catchy pop hooks – it's the perfect spring time record and it's partly ironic that it arrives in the midst of the lockdown winter. "It don't get much worse, it don't get much better" is a fitting credo to start the album with and the opening All The Best Moves is indeed a good teaser for what's about to follow.
The ten songs are carried by playfulness and a light-hearted love for handmade old-fashioned pop and rock compositions from Elton John to John Lennon or R.E.M. There's not much room for melancholia this time, Smith & Burrows keep the mood up which is especially funny considering the musical environment in which Tom Smith usually navigates but Burrows really understood how to lure him to the "major key side of life" in these songs. Buccaneer Rum Jam, for example sounds exactly like you expected a song with this title to sound like: the piano plays a swinging melody, is joined by a brass section while Burrows shows his pop sensibility, added with a bit Caribbean flavour. Tracks like Spaghetti and Bottle Tops might feel a bit like nonsense but that's the whole point of it. Partly the duo might overstep the line like the cheesy I Want You Back In My Life which would even be too much for Coldplay (including Smith going full "nah nah nah"). But you can actually sense the "Fuck it, we're doing this anyway" spirit they might have felt while recording this one. The greatness of their musical skill still shines though often enough to forget about these moments. The beautiful Parliament Hill is the heart and soul of the album and an honest follow-up to When The Thames Froze from their debut. The subtle R&B soul of Aimee Move On is also a great moment in which you can actually hear how good the two "studied" their influences. This is a fun record, but done in the most serious way. I mean, how else could you get away with a title like Only Smith & Burrows Is Good Enough? Andy and Tom clearly made this one for themselves and the joy of playing together. It's a bit too much every now and then but mostly a testament of two great songwriters joining their forces. You can only imagine what they are capable of if the stars would line up more often, right? (Norman Fleischer)
Stream It: ► Spotify / ► Apple Music
---
Indigo Sparke – 'Echo'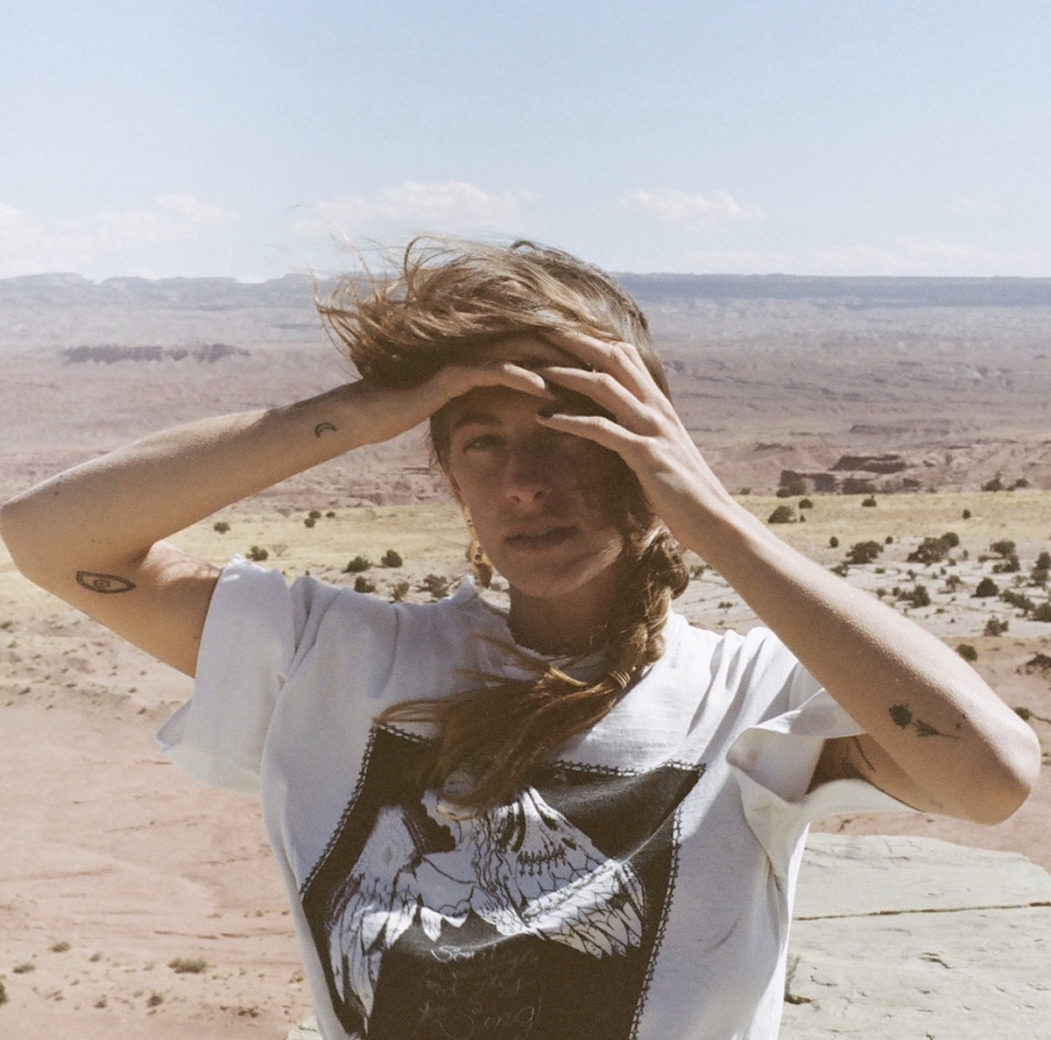 Sounds like … quiet realisations of life's reflections.
It feels like the emerging stream of new music is consistently flowing towards more productions of experimental electro and hip-hop – a good stripped down folk album consisting of voice, guitar and bass is harder to find but Indigo Sparke delivers. Echo compiles nine full-hearted and original tracks that touch mind and soul. The album opens with Colourblind, focusing on observational poetry and acoustic instrumentalization. It establishes a tone of wide-open honesty and arrangements kept undecorated and effective: 'There's a knowing in your eyes, there's a truth behind my lies'. With each line the listener feels more caught out but also seen by and through Sparke's personal experience. Her voice is haunting, breaking and yearning, serving as a reminder of the co-existence of beauty and pain which is celebrated on Bad Dream.
Here, Indigo Sparke laments the border of conscious and subconscious aching; what do we choose to endure and what does our mind choose to re-live: 'You broke all of my ribs in a dream the other night / You said you were not hurting me, just trying to hold me tight', the last note accelerating up up up into a different world. Carnival opens with 'Have you reached your capacity?' which seems like a nod to Big Thief's so-titled second album and links to Adrianne Lenker's and Andrew Sarlo's production of the record. So, for everyone rooting for further collaboration and inspiration as we have also seen on music for indigo on Lenker's latest release songs + instrumentals, there is hope. At the centre stands Dog Bark Echo, Sparke's whispered voice over guitar strings, is the softest piece of the album. The sequencing of Echo is pointing at the awareness of stillness – the more we can turn down the volume of outside factors, the closer we get to our own truth. The record also closes on this notion. In the video of the last song Everything Everything, the artist stands alone in an empty, dimly-lit room and dances cautiously before she looks at her phone and takes photos of the physical and metaphysical audience each of us has cumulated by using the internet. She looks into the camera and states the fact, that 'everyone is dying' and 'everything is simple' – which for some might be a threat but for others it is a relief. Echo is a simple and powerful debut. (Anna-Katharina Stich)
Stream It ► Spotify / ► Apple Music / ► Bandcamp
---