Have you heard of Bastet Noir ? Founded in 2012 and based in Macedonia, the first idea is to promote the Balkan fashion designers in abroad and through the internet. Their goal is to create a chain of fair trade and sustainable business that offers ethically hip & trendy clothes that represent the woman of today!
'Dare to break your superstitions'. With this phrase being their motto, we know that we've got to do with very straight forward people who know exactly what they want. Starting from the Balkan region and now expanding to the world with designers from the USA, India, Russia and Senegal, they're becoming more like a cool movement with principles and morals that deserves to be heard.
As it seems, they are currently cooking something that involves fashion bloggers and their impeccable style ideas. We got the chance to talk with Daniela Milosheska of Bastet Noir to get to know them better and of course get some hints about their projects. We also tried to sneak in as contestants. Our NOTHING BUT HOPE AND PASSION team might have not convinced Daniela about our designing skills, but that shouldn't block you. If you or someone you know fits to the requirements, please, do not hesitate to contact us! Read all about it below!
How did you start?
The initial idea was to promote and get product placement coverage for Balkan designers outside
of their countries' borders. The idea was to create a platform that would offer designer pieces for affordable prices. However, as we developed, we found it easier to start collaborating with foreign designers coming from all over the world and so our next logical step was approaching new and emerging designers to come and display their products on our website.
Why "Bastet Noir" ?
Initially, we wanted to go with another name MyLucky13, but when we did the research we found out that many potential buyers associated the name with 13 as being the age of our target customer, rather than 13 as the jinx number and so we've changed it into Bastet Noir, which means black cat. Bastet is the Egyptian goddess of cats and the French word "noir" which means black. We wanted something that celebrates the elegance of the woman and spotlights her toughness and fierceness. So we went for our current name instead.
Do you pick the designers or do they pick you?
Everyone can apply as long as they have great photos. Our brand manager goes over every application in details and let's them know whether they are the right fit for us. We're also inviting designers that we think they have similar aesthetics with Bastet Noir. We're open to having more brands that offer vintage finds. That's a project that we've recently launched and so far it's been really successful.
I know that you are launching not one but two very promising projects. Would you like to talk to us about them?
We've already launched a project on hunting vintage finds with fashion bloggers. We gave them a
budget and sent them shopping. After the first round, our team of designers started redesigning those vintage finds to ft the current trends and aesthetics of Bastet Noir. As a result we got the first ever collection featuring reworked vintage clothes. The collection features 10 vintage finds in floral '60s and graphic '90s prints, as well as denim, most of which sold out.
The second project we're working on is directly connected to fashion bloggers and how they
perceive the woman of today. The idea is to give them the opportunity to design a mini collection for us of around 5 pieces. We pay for the materials used and for the production while they take care of the designing process. After the clothes are done, we ship them over to the blogger, who is responsible for shooting them and promoting them on their social platforms. The bloggers will  keep the clothes they created and a 30% commission of the profit goes to them.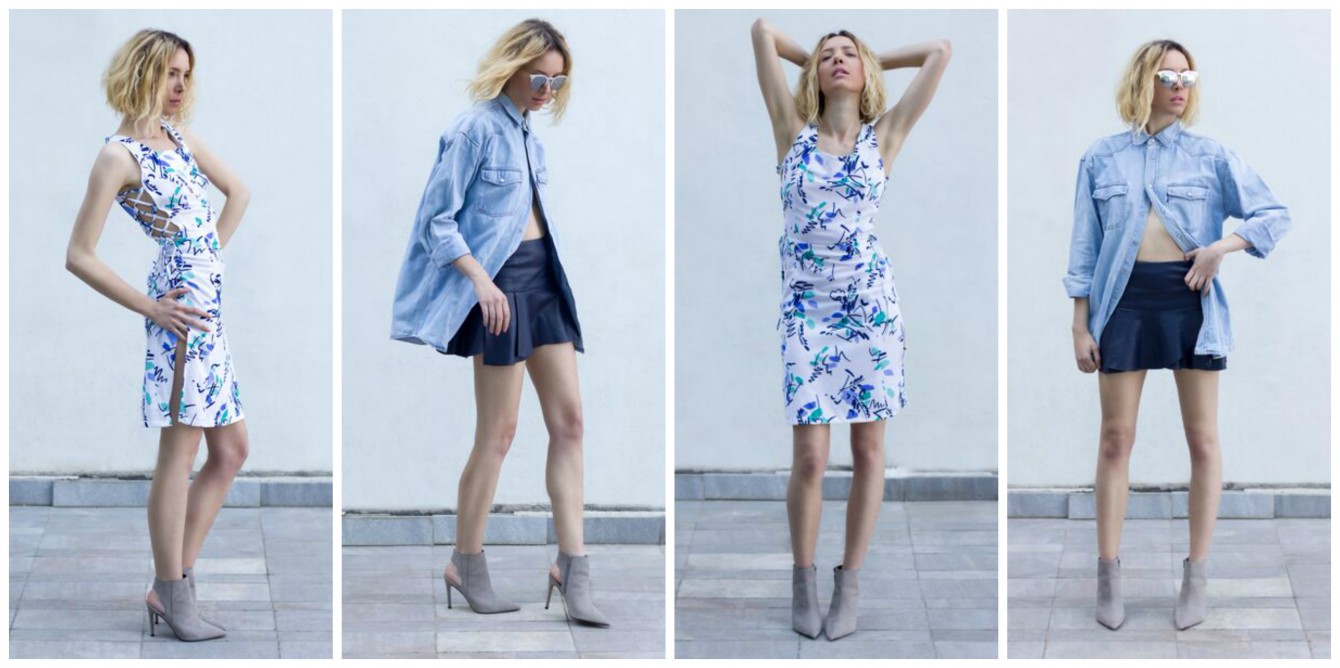 Who can participate? Are there deadlines? Can we participate as NBHAP?
We're currently looking for fashion bloggers who have bubbly personality, cool stylish photos and know their style very well as well as their audience. They should also have a strong idea of how their ideal woman looks like and what should she wear. There are no official deadlines. At the moment we're looking to find bloggers for the upcoming AW2015. We're gathering applications that will be reviewed by August. Then we'll announce the official winners for the AW15. That being said, the unofficial deadline is early August. NBHAP can participate as a media partner. I believe that you will help us a lot to reach potential fashion bloggers and cool designers. Your platform is really fun and somehow catering for the new millennial generation of women.
—
All photos courtesy of Bastet Noir.