It seems that we cannot keep up with the news about collaborations. Yesterday it was Rihanna's team up with Stance . If you cannot believe that RiRi will be designing socks for your feet, then wait for this one. MARSHALL, the iconic British guitar amplifier manufacturer, is partnering up with FRED PERRY for the last one's upcoming Autumn/Winter collection.
As we read on the brands statement: "This Autumn Winter '15, a capsule collection comprising of four knitted shirts and two footwear styles celebrates the spirit of the working class figureheads behind both brands, Frederick John Perry and Jim Marshall."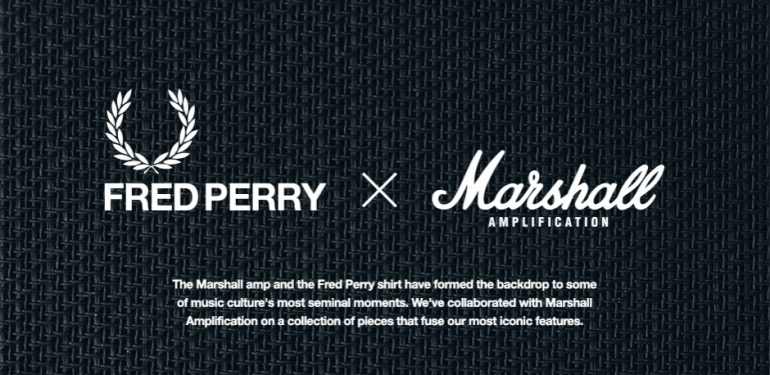 So, ok. Fred Perry onboarded Marshall. What does that practically mean?
That should be a reasonable question. Where does an amp company meet with a clothing brand? Sure thing they're both very recognisable, but what should we expect?
"Core design details of the Amp have been translated into timeless product such as on the JCM Fret Cloth Shirt, a woven pique that strives to replicate the cover material of the JCM amp. Marshall amplification branded buttons adorn each shirt style subtly, while each one is finished with a gold embroidered Laurel Wreath, to match the recognisable hardware", stated the press release. Just in case you're so obsessed with your amp that you feel like wearing it. Just kidding because that's seriously a really classy and smart idea.
After have been around for so many decades and have established their names through subcultures on and off the stage, we cannot but predict that this collection will not only be a collectors must-have but also sold out very, very fast. Here, at NOTHING BUT HOPE AND PASSION, we're hoping that they already produced enough pieces for the stylish, music geeks out there. In all cases, have a look for yourselves. You anyway have some time to decide if you want to own one!
—
All photos courtesy of Fred Perry.