Horizn Studios was founded in July 2015, in Europe's most amazing city. Yup, in Berlin, the hype is real. With their motto being 'life is a journey, not a destination' and by setting their design and technology standards very high, this German start-up company is playing with new rules in the bags and luggage industry. And they're definitely helping us to smart pack. Not convinced, yet? Let's have a closer look into the brand's values, designs, and smart technologies!
Horizn Studios want you to focus on broadening your horizons
As every bags and luggage brand that respects itself, Horizn Studios has a vast catalogue of items to pick, offering options for both men and women. On their website you can find suitcases, cases for laptops/tablets/phones and bags, many bags, that could please even the pickiest people.
So yeah, the design is beautiful and timeless, but what's even cooler is the technologies used.
I don't know how it is with you guys, but, personally, I have developed this crazy, 'no one can tear us apart' relationship with my mobile devices. I also very often on the road and one of the least pleasant things that can happen to me while on the go, is that my phone turns off. Which is not that unlikely to happen, since first of all, I like my screen bright and also, I hold the opinion that my phone's of a special personality and likes to act up every now and then, just to spice things up a little bit. Horizn Studios have (obviously) studied those naughty behaviors of our little friends/devices. Each of their bags comes with a tailor-made pocket for their signature Smart Charger that will give you the maximum power at the minimum weight. That's right fellows, no need to run to the next cafe and ask if you can charge your phone there for five minutes.
What is more, with every purchase you get the Smart Travel Assistant Service that's free of charge for one year. You can send a text via Whatsapp and connect with experienced travel agents who can answer your questions, help you transport in the city and give you insider tips. How amazing is that?
At Horizn Studios we endeavor to provide you with portable luxury and productivity, so you can feel at home wherever you go, whether at work or play. Accordingly, we integrate timeless, quality craftsmanship with Smart Travel Technology to create top-flight, innovative bags and cases to keep up with your hyper-mobile needs.
Part of the designing team is Jaimal Odedra who gained his experience from working with high fashion brands like Mulberry, Calvin Klein, Givenchy and Rick Owens. Together with the young talent from Berlin, William Fan, they produce high-quality travel goods made from finest Italian leather. For their suitcases, they're using German polycarbonate and Japanese Hinamoto wheels. Everything they make is "built to last".
You can pre-order your goods on the Horizn Studios website or, if in Berlin, pass by their own store in Berlin, Mitte. There is a range of prices and great offers can be found online. Some items might look pricey at first, but if you consider the perks of owning one smart bag, well, you're likely to invest on one. In all cases, here are some more photos and you can decide for yourselves!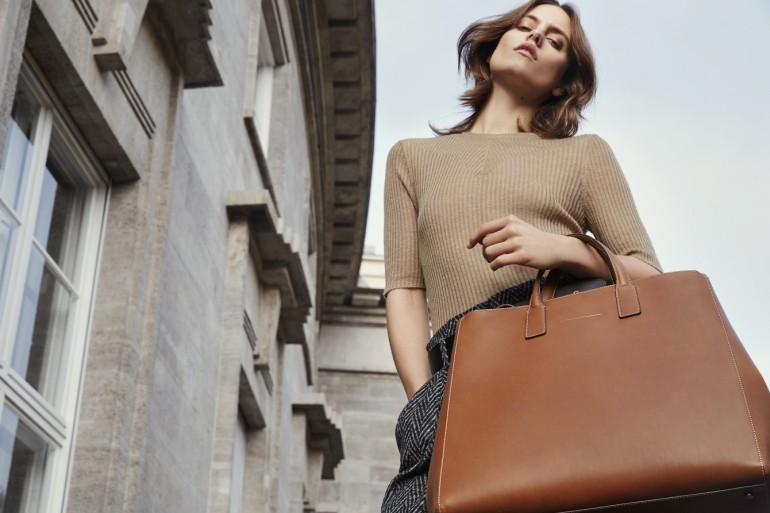 —
All photos courtesy of Horizn Studios.