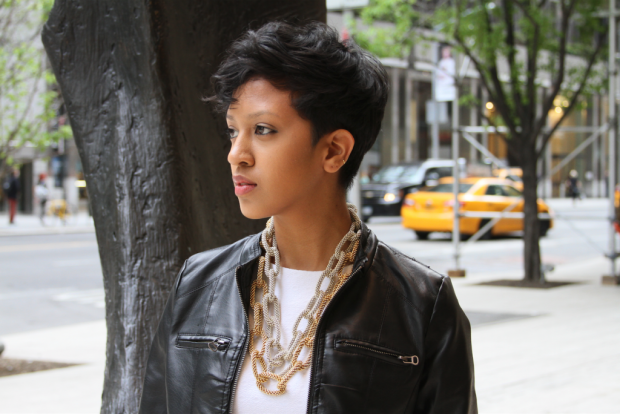 Through this interview series I get the chance to broaden my mind and get inspired by all these special and dedicated people. Today's feature is on Francine LeFrak and Same Sky. Francine has a really interesting story to tell. History-historic is not only what happened hundreds of years ago. In Rwanda, in 1994, 500.000–1.000,000 Rwandans were killed. Same Sky takes care of the women survivors of the Genocide. These women are given the chance to rebuild. Yesterday I got ask when will I do 'real fashion', through my columns. If 'fashion' is what is 'trending', I would love that this feature becomes a trend. Not in the sense of a comet that comes and goes, but in the sense of popularity.
So, I would like to introduce you to Francine LeFrak and her wonderful company, who create these extremely beautiful jewelry that are made with soul and for a cause that matters.
What was the initial point of creating Same Sky? What brought you to start supporting the women of Rwanda?
I was making a film on the Rwandan Genocide, and after Hotel Rwanda came out I was unable to get my movie made. In spite of this, I still felt so compelled to help the women on the ground because 'Talent is everywhere, opportunity is not'. A quarter of a million women were raped, and UN estimated 70% of whom became HIV positive. I wanted to find a way to shed light on their stories.
The Rwandan Genocide is a really sensitive matter. Yet, you get to show us the other side of the coin. These women grabbed their chance for a better living, won back themselves. How easy was it to reach them, at first place?
A friend of mine was making peace baskets and introduced me to her partner on the ground, who told me about these women who were dying because they couldn't afford consistent food to take with their medication. So we started with four women and grew from there.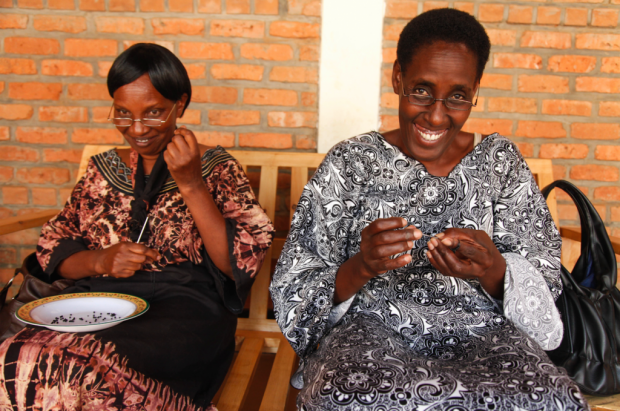 On your website, when I click on each collection, there appears a note of what I will offer with my purchase. For example, one Same Sky necklace buys an artisan a year of education. One bracelet provides food. Would you like to tell us how does that work?
We've spent a lot of time with the artisans understanding their needs and how much they pay for various resources. Their pay affords them the opportunity to buy these things.
You also have some celebrity supporters, like Bono, Donna Karan, Meryl Streep and many many more influential people. I suppose that this is a good card to play, as for spreading the word. There is so much information coming out from so many corners of our existence, that-sadly, we tend to forget. What is your way to fight that? What's the strategy that you follow?
We try to appeal to peoples' authenticity. Our jewelry is a way that the women have touched us and we want to share that with the world. People want to live in a world with connection, people want to feel like they know who made the product. The profound story behind our jewelry, and the feeling it gives people, is the main force behind our movement. Our strategy is compassion.
You have also teamed up with Miss Universe Organization. Do you see that the Fashion World has started becoming more humanitarian and down-to-earth, or is it still hard to see what's under some beautiful, handmade jewelry?
Yes, the fashion world is becoming more conscientious and cares about humanity and wants to be connected. Our feedback is always so positive, and people always feel connected because they know that they've made a real difference with their support.
Back to design, you have many and different lines to please all tastes. What's your personal favorite?
The Black Pearl Hope Necklace.
There is an opportunity that someone from abroad can be a retailer for Same Sky? I think that it would be great to spread this action all over the world!
There is absolutely an opportunity. We have had a retail partners in England, Poland, Sweden, Ireland, and Australia, and we would love more retail partners in Europe and around the globe.
(If you are interested into becoming a retailer for Same Sky, feel free to contact NBHAP and we will provide you with more information.)
Is there a chance to write directly to the artisans?
If you send us an email, we forward it directly to the head of the collective who translates it to Kinyarwanda for the artisan you wrote to— she writes back, the head of the collective translates it, and we send it to you.
What are your dreams for your enterprise?
To give women second chances, to alleviate poverty through employment, to grow the Soulful Economy movement through all of our efforts.
Very important: where can we find you?
What to expect from Same Sky in the near future?
Umuganda 2015: We're doing a community clean up on the 28th of March in honor of the Umuganda day of service that happens in Rwanda and has been crucial to rebuilding and uniting the country after the genocide. We want people to come help us clean the park if they're in New York, but we want international participation. We're encouraging everyone to do an act of service, and to tag us on social media and use the hashtag #Umuganda15 so we can see all the wonderful impact. We also hope to be in Berlin this summer— would you like to come to our event? We have some great ambassadors in Berlin!
Sure and thank you for the invitation! And to connect Same Sky with NBHAP, what's 'Nothing But Hope And Passion' for you?
Our hope is to see women empowered, and our passion is to make it happen.
––
All photos, courtesy of Same Sky