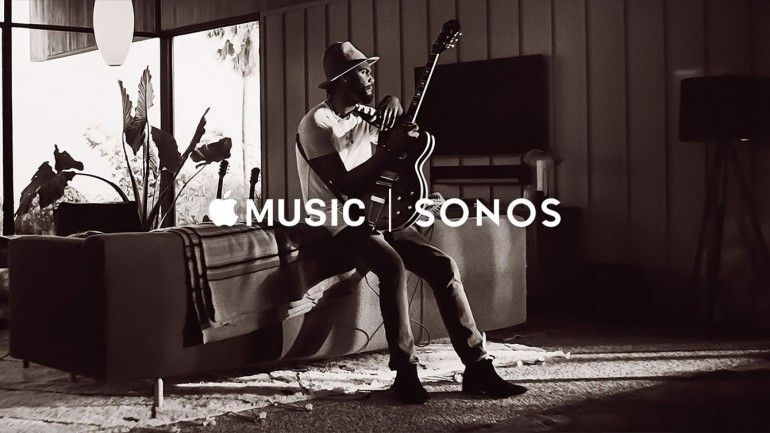 Are you a Sonos lover who happens to be an Apple lover as well? Then, here's some good news for you! From the 15th of December, you can connect your Apple Music account to your Sonos products and play loud your favorite playlists, artists, songs etc. It will run through a beta version, which basically means that there is room for improvements. The beta will be available from the 15th of December, but you can already sign up for it on the brand's website.
If don't want to be an early adopter but you're afraid that you'll have to wait for long, fear not! The final version will be ready by early next year, which is basically pretty soon, if you haven't noticed! What's also important to mention is that all Apple menus will be on and yes, you'll be able to play your library songs as well as listen to the radio.
Ya, hmm, this is how the app looks like. Pardon mein Deutch! It looks good, but probably sounds even better.
In all cases and to sum it up, you should accept this whole collaboration/partnership/team up as an early Christmas present. You'll be able to listen proper loud to cheesy Christmas songs while baking your goods and prepping your turkeys and stuff. Did you picture it already? Not bad, huh? There you go! Thank you Sonos, thank you Apple Music! Still, we're people's people and we'd love to hear your opinion.
—
Photos courtesy of Sonos. How do you feel about this team up? Want to try it and give us your feedback? Do you have Sonos products? Do you like Apple Music? You can contact us and talk to us about all those things.