We need shoes. We buy shoes. What about vegan shoes?
If you've been following the fashion section of NOTHING BUT HOPE AND PASSION you already know a lot about sustainability and vegan/ethical fashion paths. Our guest for today is Will from Wills.
Will is way more than an idealist. He wants to make things happen. With new designs popping out every month and a kids line coming soon, this man and his team seem to work really hard. The target is clear. Will wants to convince that his shoes are equally better as leather ones when it breaks to quality. When it breaks to ethics and animal love, Wills shoes win.
A vegan lifestyle is a choice. Our societies haven't embraced that yet. At least not fully. Same with fashion. Wills are here to prove that being vegan doesn't mean that you've chosen a hippie-70s lifestyle and you live in the woods. And in general, if you love your pets or you spend your time relaxing by watching cute animals on the web, think twice before bying leather boots and jackets.
I might have been a little harsh, so I'd better let Will talk. Also -post the reading session – on the bottom of the interview you can find a free shipping voucher. Thank you Wills!
Take us on a short trip through the past. How did you start with Wills? How come and you decided for vegan shoes?
I started Wills with a passion to provide animal and human friendly shoes with high-street styles and prices. My dream is to bridge the gap between everyday people and ethically produced vegan shoes. I am lucky. I was brought up in a vegetarian household. I grew up on fresh wholefoods – I did not really appreciate my life when I was younger (I just wanted chips!) but I certainly do now. I am healthy and understand we should live with animals – not against them. It is thanks to the information and support from the Vegan Society UK and Animal Aid that I was introduced to and appreciated veganism. I decided to be vegan in October 2012. I think it is something everyone should try. As soon as you try it you develop a new perspective on life that is so humane, so positive.
For me making vegan shoes is like a natural combination of my life. Everything came together whilst working for another vegan shoe company. People kept telling me how hard it was to buy fashionable and affordable ethical shoes. I knew what the steps were to make my own vegan shoes so took the leap and started Wills in Spring 2013.
How would you describe Wills shoe lines in three words?
Vegan. Ethical. Fashion.
Do you design everything on your own or do you have a team?
When Wills started it was just me – but as the ranges have grown larger and we are now doing accessories and soon kids it is very much a team effort.
What are the materials that you're working with?
I use microfibre and PU from Italy and Spain for the uppers and linings. For glues I use synthetic. For soles I use rubber or TR which is grippy and long lasting.
What's the working process?
Wills as a shoe brand is a little different from others. With other shoe brands people want the shoes. With Wills people need them – because they cannot buy them anywhere else.
For this reason I make sure I provide a service to my customers – and have all the key styles for the season that people need in their wardrobe.
When we want to introduce a new style we select the best factory to work with on the style – and develop a sample with them. From here we fine tune for fit, comfort and durability. Once we are satisfied we make the final 'gold seal' sample that we then use as a template for production.
'With new styles launching almost every week we are kept very busy'
What would you say to the people who claim that what's not made from leather ain't gonna last?
A standard pair of shoes uses leather or suede for the upper. A good vegan shoe swaps this with microfiber. Microfiber is a man-made material that is comprised from a very fine mesh of individual fibres. High quality microfiber can be made to have the same look and feel of leather or suede – you will not tell the difference. You will also not tell the difference in wear – microfiber is water resistant, breathable and because it is a weave of fibres – and has some "give" so will fit to your foot shape and gait. I have customers who have been wearing my shoes every day since Wills launched and they look great. A good vegan shoe will last just the same as a leather shoe.
Have you ever thought of partnering up with a major brand or an organization? Would you be open for something like that?
If it meant less people wearing leather shoes, for sure.
Where do you see your enterprise in the next five years?
My main ambition is to be on high-streets across the world – so it is easy for people to make a positive choice.
What are your personal favorites of all your designs and why?
For women my new collection of heels, loafers and wedges. This is a high quality range of beautiful shoes that fit well and are comfortable. Launching this range is one of the Wills milestones for me – never before have people been able to buy shoes like this – at the prices they sell for.
For men my Work Boots in chestnut for how good they look – and how good they wear. They are made with burnished chestnut Italian microfiber that has such a nice texture and lustre. I love the way love the way my pair have aged. The upper has become so soft and has moulded to my foot and ankle. They are like a part of me – they are so comfortable. I am very attached to them!
Last but not least, our magazine is called "Nothing But Hope And Passion". What do Hope & Passion mean to you?
Wills was founded on hope and passion. Starting the business needed a focused hope that it could make a difference to people. This was fuelled by the passion to make it easier for people to buy vegan shoes and make a positive choice.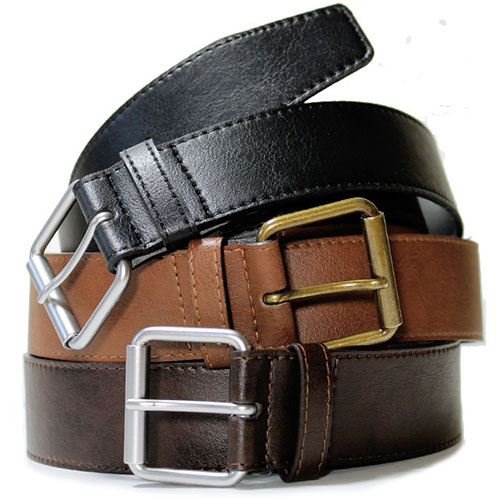 —
All photos courtesy of Wills. You can use the code IHEARTSHOES for a free delivery if you are anywhere in Europe, USA and Canada.