Kwabena Sarkodee Adjepong can be a bit of a mouthful so the soul and r'n'b singer is better known under his stage name KWABS. If this doesn't ring any bells, his greatest hit, Walk, might. You know, 'Gotta slow up, gotta shake this high, Gotta take a minute just to ease my mind. 'Cause if I don't walk then I get caught out, And I'll be falling all the way down'. Yeah, you got it!
Born and raised in London, the singer with Ghanaian roots was introduced to the  National Youth Jazz Orchestra by his music teacher. It's there he stayed becoming the orchestras lead singer for the next three years. Continuing his musical education, KWABS studied jazz at the Royal Academy of Music. Now, if this all hasn't impressed you yet – well the guy has even sung the heart-wrenching song Sometime I Feel Like A Motherless Child for Prince Harry. What do you say to that?

On his tour through Europe, we met the charming singer in Berlin to find out how this musical journey has been for him so far, what his favourite track off his new album Love + War is and how he deals with compliments.
It's your first tour with the debut album, Love + War. How's that been?
It's still all part of firsts really. It's my first album and this year's also been my first experience of touring with new music. It's just nice to perform the stuff now, knowing that people know the songs – that's the biggest thing. And you get to contact with people on a deeper level through performing.
Now with the whole Paris tragedy which happened recently – has it been hard to continue touring?
It's not hard because that's what you do and that should never change despite tragedy. Bad things happen and we have a choice to make about or that we can make, if we're not too affected by those tragedies, to think about those things and immerse ourselves in those emotions or to carry on. That's our purpose and that's what we're supposed to be doing. And for me, I feel like, it's important for me to continue to carry on because tragedy can't always get in the way of life – or at least it doesn't get in the way of mine.
You're album took its time. Can you tell us why exactly?
In think it took a long time because I wanted to make it right. I also think that there's a challenge that comes with making something for yourself but also making something that you do in partnership with the label where there are a lot more voices. And with more voices, the longer it takes, the more decisions and input on the way tend to stretch out everything. That means it's a long slot to get to that one that point where everyone agrees what the album is and what it should be – and when you can be happy about that. I think the next one I want to do in like a week somewhere in Africa or something – don't know yet. (laughs)
'Sometimes life is harder, sometimes it's not, sometimes it's easy and sometimes it's a struggle'
Love + War – the title of your current album. You could see it like the battle of heart and soul – what was your key inspiration behind it?
Love + War derived out of something that already existed in me. I felt like, for me, being okay – but also being not okay – is just part of being human. Sometimes life is harder, sometimes it's not, sometimes it's easy and sometimes it's a struggle – and that's kind of where my attitude towards life is at. Those things kind balance each other out and so love and war kind of encapsulated that state of being settled with those two different sides of your being.
What is your favourite song on the album and why?
My favourite song would have to be Perfect Ruin on the album because I feel like that's the one that's going to last the longest. I always feel like music should last longer than just the album – or just the time you are making it. And I feel like that's going to be around for a long time… Like way beyond after I die. (grins)
And what song do you think is your fans' favourite? And why do you think that is?
That's an interesting one. I think people have many different favourites. I believe that fans that are newer to my music love Cheating On Me while the people who knew my music from the beginning love Perfect Ruin. Either way, they love the slow ones. I guess that says something. (laughs)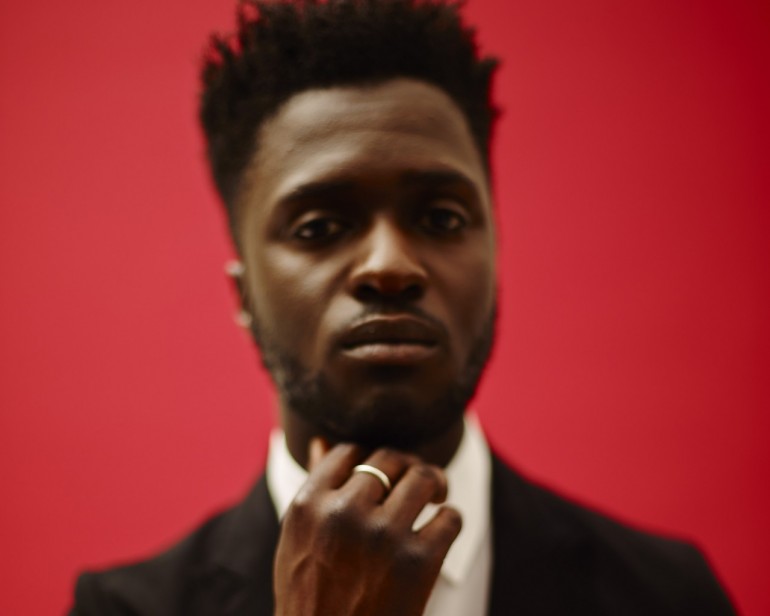 'I feel like that's a quite a fine thing for anyone to know that you're wanted anywhere.'
Your album has been highly anticipated since your single Walk became so successful and you seem to be constantly on the rise since then. What have your ultimate highlights been so far?
I got to do Jools Holland again – I'd been on the show maybe a year ago – and it feels like this time I got to do it with renewed growth. And since my album was coming out at that time I kind of stepped up a little bit. Hm, what else… I mean just the whole of the festival circuit over the summer was great. We did like 35 festivals through out the summer – so that kept us super busy. But I feel like that's a quite a fine thing for anyone to know that you're wanted anywhere. Especially that much!
How do you handle all these compliments?
Oh, I'm horrible at taking compliments – I always rebuff them. Not in a rude way, I just always say 'Ah, cool, that's cool… ' – always in the back of my head thinking to myself 'I know you like what I did but I can do much better than that.'
Still, it must also feel a little strange, especially as this has been quite a fast journey?
Yeah, I mean it's been fast but it's also not. This part of it has gone really quickly but there is so much more I still want to achieve and there's going to be some grinding to do till I get to that stage but on the whole, I think I'm doing okay.
Speaking of highlights, you've done a song with DISCLOSURE and recently also a song with SELAH SUE. Are there any other dream artists you'd like to collaborate with in the future? If you could pick anybody?
If I could pick anyone it wouldn't be anyone famous. Well, not anyone really, really famous because I think that's a bit boring. (laughs) There's a few singers I really love at the moment. One is NE-YO, another is SEINABO SEY and the last is ERIC HASSLE.
'I feel like the voice, when you hear it in its rawest form is so encapsulating.'
Leading from that, if you could stop someone on the street and just say, 'Hey, wait, listen to….' to, who would that be?
Hmm, wow, that's an interesting question. Well, I have this real thing about singers. I feel like the voice, when you hear it in its rawest form is so encapsulating. All singers, all artists get to a stage where they have to find ways of dressing it up and putting it into a produced, kind of polished or not polished, complete sounding form. There's one artist out there that people wouldn't have heard too much of called WILL HEARD. At the moment he sings with a lot with RUDIMENTAL and has quite a few songs with them but non of his own – unless you search for him on YouTube. Then you can listen to him doing his acoustic covers and songs. But when you hear the voice, you'll stop dead in your tracks. So do it. (grins)
What does the role of hope and passion play in your life?
It means everything. Because hope is what has kept me alive till this point and has kept my desire to do what I do alive till this point. It's filled the space that shouldn't have been taken up by belief – it's like hope about myself. And then passion – I feel like it provides energy and forward momentum with regards to my career because time ticks away when you're doing this stuff. So it's important to have this passion to keep reuniting the forward force that keeps you creative and keeps you wanting to make more, because once – no matter how many dozens of songs have been written for the first album – you have to go out there again and make another one. And passions what you need to get back into it.
—