When THE MACCABEES broke three years of silence with their latest and first #1 album, Marks To Prove It, no one could have guessed that the winning formula was a simple one – documenting the goings-on of Elephant and Castle and converting the nuances of the moment into music and lyrics. NOTHING BUT HOPE AND PASSION met up with Felix and Hugo White in London for an extended chat about gentrification, the influence of South London and the importance of being honest.
Let's begin from the beginning – THE MACCABEES started out recording and formed in South London in 2007 – how did it all begin?
Felix: We're brothers (Hugo), and Orlando is the older brother of my best friend from school. We used to go round since I was 12 or 13. Rupert (Jarvis) went to school with Orlando. There weren't many people that we knew who were interested in guitar music or wanted to do it and by default, we fell together. And here we are, 20 years later.
Hugo: I was 16 when we started the band. It was about learning as well – none of us were accomplished musicians. We learnt together and started playing gigs.
When people first start out, they're really scared – they listen to JOY DIVISION or NIRVANA and they want to make music like them – but they don't know how to make the first step. How did you manage to break through that barrier?
Hugo: We didn't have any expectations. We were just pleased that we were writing music and the way that it sounded at that time, and then it developed into something that we were happy with.
Felix: It was a different time back then because there was a lot of music that you go to live. Band music. Culturally it was quite strong, and when we started to get the band going there were lots of other groups coming through so you watch a lot of lower level pub gigs. Now I can see that it is harder to make that association and understand the jump from when we started to where we are now. Back then you saw gigs in hundred capacity places. It was quite obvious to see where the lines were and how it was done.
How did you manage to still sustain yourselves – with the influx and output of bands nowadays, and also the question of maintaining relevance?
Hugo: I think by not trying. We've always taken as long as it was necessary to make a record we're happy with. During making records it's never been based on a trend or what other people were doing. It's been solitary by making music; The patience and work that goes into it means we're making something first and foremost: we feel is right. We try not to cater to things that are relevant. We've been given the confidence in that, even when making our last record – before that was released, there were doubts at the back of my mind. But that went on to be the most successful record that we've put out. With this one, we did what we wanted to do and people got it.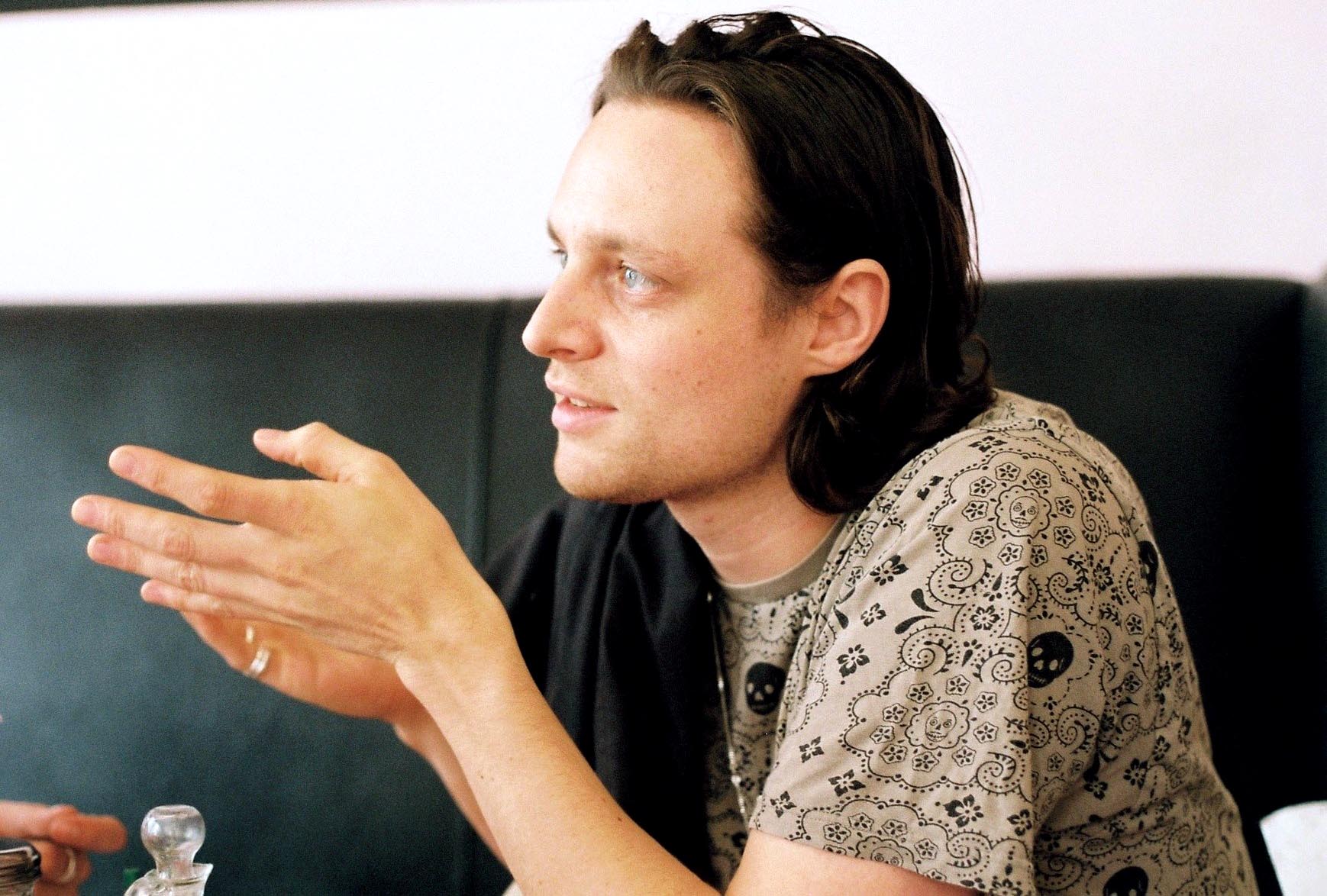 'You become adoptable to a lot of things'
You've grown up and lived in South London – how has that culture influenced your sound?
Felix: I can't place a finger on it, but there's a subtle difference between people from South London and people from the North. Southerners tend to be staunchly proud of the location; very rarely you have people from the South moving up. It's hard to have a perspective of how it influenced us culturally – this record is mostly based around Elephant and Castle; most of the songs are inspired by hearing conversations from people. This place is viewed as a transient and non-glamorous place but there are a whole lot of things going on. Being from South London informed this record in a way that none of our other music has.
Hugo: There is something incredible about what you said about the mixed ethnicity – you can get on a bus and you can be around people from all over the world. This has been a major factor in my perspective on life, especially going on tour; you realize that you can be comfortable in any situation. You can be in Japan, Germany or in Africa – your senses are heightened to coping with so many things happening in a chaotic space that you don't feel overwhelmed.
Being a spectator in the city allows you to adapt to different cultural nuances and causes you to be aware…
Hugo: You become adaptable to a lot of different things. It's a little dangerous to talk about this "awareness" because being from London; it might bring a certain smugness that people think cities have.
Speaking about that, the 'smugness' might be due to the notion that music from all around the UK have been trying to form themselves to be more 'London-centric' as it were…
Hugo: I think music from the North has a stronger cultural identity than London. It can be quite territorial in England to have a certain sound when you come from a certain place – we're about to do Reading and Leeds Festivals, it's interesting to see the differences because you have the bands from further up north having better crowds in Leeds and bands from the south getting more spectators in Reading. We might have a stronger fan base in London than in Scotland probably because of the affinity and understanding of being here.
Elephant and Castle is a place that has the power to create communities, for example, the dubstep sound and collective that came out of Croydon in the mid-2000s. Do you think that you've grown some sort of community?
Felix: The band itself is a micro-community. You have all the people that are involved in the work and those that come to see you play. It becomes more than five of you – it creates interdependence.
Hugo: Even a lot of friends and people that were involved in the band's early years when we played to a hundred people. Your immediate friendship group comes out of that. It has completely shaped our life and our direction. You have to turn up and do gigs; it's your life. Everything circulates around that core. In the same way someone has a certain job, their colleagues, their friends would be in similar circles.
Felix: It's one of the main reasons why people want to be in bands. Maybe it's when you're young, the collective energy and the want to be part of something makes you want to be in a band. That's like the folkloric coincidence of people being together and something happening out of that – none of those people individually would conceive something of that scale.
The area is currently undergoing a £3 billion regeneration project, demolishing landmarks like the Heygate and Aylesbury estates – why choose a place under major refurbishment to base your latest album, Marks To Prove It, on?
Hugo: Gentrification is an ongoing thing. It's like a feedback loop – the rough areas suddenly become seen as trendy and younger people move to those areas, then it becomes more expensive. Suddenly they're not the cool rundown creative areas, then people move to look for the next big thing.
Felix: The interesting thing is where people move to, because when London forces people out to where the next little pocket of something amazing happening. I'm surprised that not many people have moved to Birmingham or whatever. Many people think that London's the place to live that's why they're desperately hanging on. The danger is to suggest that it only affects artistic people – it affects all young people. Secondly, the way our album sounds; it's like being in the city, night bus journeys or London at night. When you listen to it, even if it's not literal, it's obviously the catalyst.
Hugo: We're clinging on to where we live in. Our studio is based here and we all live around the same area.
'It's just being honest about something'
I've felt that your latest album that was, in theory, very different from your first three albums. A sort of umbilical cord in the first three focuses on the primary attributes that most bands have harped on the first three albums – love, loss, friendships, relationships…and the new record takes inspiration from things you've experienced around the streets. How did you transit from something so abstract to something tangible?
Felix: Lyrically, I think this was what interested Orlando. It's hard, when you're talking about love and personal things, it's dealing with an emotional microclimate. Also, that's why it's so effective because what affects you affects everybody else. It's a blur about it being personal but also totally universal. It took a while to get this record going but when it all came into focus, we realized what the band would sound like; we're playing in that room, and making it about where we live in. We're spending 10 hours a day in there; the cover of the album is the huge metal structure at the roundabout. This feels honest, tangible, specific and also an interesting document of where we were at that point in time. It's not about "let's not write love songs anymore, let's write something sociological" or whatever, it's just being honest about something.
That translates further more than you can imagine it does.
Felix: Exactly. Obviously there are certain places in the world that people dismiss as not being that interesting but just transient places that you go through, but normally in those areas there's always a lot of romancing everyday there.
So it's creating a piece of history that you want to create so people could look back and say, "That's what Elephant and Castle sounded like in 2015".
Felix: There's an element of that. We can't capture it in its entity. It's not exactly scientific and factual all the time but we try our best to capture its intensity and rawness.
Hugo: The realization of what the record was about and the focus on the locality came at a time when we'd start writing the initial drafts in these Logic projects. The different ideas didn't fuse together and in the end it became more complex, projects that don't translate when we started playing as a band. We couldn't decide which ones were the right ones to go and it was at that point when we realized there were too many things going on that didn't make sense. We put in mics in the room and come in for eight hours a day for two to three months and just play as a band. There was a reality to the music and we can never copy and paste it in software. That brought our focus together as a band and that helped us to carve out the idea about the record.
I'm sure the sudden shift in concept changed your individual perceptions…
Felix: More than anything it was being honest. When a place is changing a lot, everybody knows – especially if you're living there. It's so different than it was five years ago, and its legacy gets watered down to pub conversations.
Hugo: It's a tricky one. It's easy to say, "Oh I was so happy a couple of years ago due to this situation I was in" and the reality is that you forget the present. And that's what we aim to do with Marks To Prove It – documenting this moment in time.
All Photos by Tracey Ng
—