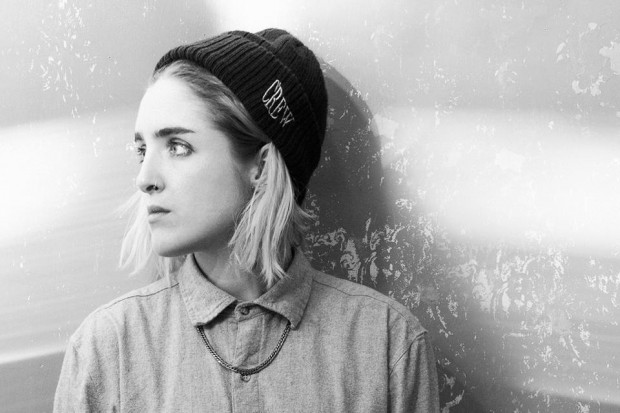 Journalists of the world, back me up on this, would you? The first one or two minutes in an interview are always the crucial ones where you either manage to build up a certain chemistry with the artist or just doing 'your job' without further highlights. In the case of British electropop newcomer SHURA I was quite happy to get an instant connection with the likely lady. Friendly, a bit shy and surprisingly normal the British singer with Russian roots proved to be quite a joyful interview partner.
That is definitely no matter of course as the first two tracks by the young lady – Touch and Indecision – already created an impressive buzz in the blogosphere. Recorded in her little bedroom studio SHURA suddenly got thrown out into the world and had to face all the 'problems' that go along with these things. Major label deal, setting up a live band, recording a debut album that can stick up to the quality of the songs… Well, there are definitely easier tasks. Still, the singer remains calm and is willing to face whatever might follow in 2015. A first new track called 2Shy has just been released. Find out what the young lady has to say right below it.
Is it true that you originally wanted to become a Disney cartoonist when you were younger?
Yes, indeed.
What went wrong?
I think my dad crushed my dreams back then when he said I would become unemployed later because all the cartoons switched over to become animated movies.
Sad story. But in the end you've became something like a multi-talent, right? Besides the music you also worked as a filmmaker and an actress.
I guess I just love learning stuff and being good at it. I was also good in sports back in school. I even played for the ladies team of Manchester City…
Were you on your way to become a professional?
Well, I wasn't the best player on the team. I was okay, I played left wing. But basically I discovered the guitar and I realized that instead of going out on a freezing cold Sunday morning I could rather play the guitar. You know, inside… where it was warm. (laughs) That was the point music took over. I am one of those people who is a little bit good in everything but not brilliant at anything. It's a double-edged sword.
'My brain is still catching up'
When I googled you first I was surprised to find out that 'Shura' is the Arabic word for consultation…
Yeah, I found out about this as well… the same way.
But there's no connection?
In Russia they have short forms for names. And my real name is Alexandra and the short version in Russia for this is either Sasha or SHURA. So, it's just my real name, sorry to disappoint you. (laughs)
Nah, we're gonna make up a story about it.
There's a superhero character called She-Ra, maybe I can tell the people I named myself after her but changed the name to not get in legal trouble.
That's good for a start. I also heard that you travelled the world a lot.
When I finished university I thought 'Okay, I'm gonna have to get a real job.' But, of course, I wanted to delay that moment; this thing called 'growing up.' (laughs)
Well, isn't that what we all are doing as we're working in the creative sector?
Exactly, man. When my grandpa died he left me a bit money so I took that and decided to go to South America because I read a lot of books by Gabriel García Márquez and Isabel Allende and I wanted to go on my own adventure. And I loved The Lion King when I was a kid so when I found out I could walk a puma all day in South America I was immediately up for the idea. I felt like Mufasa. (laughs)
And we're back at the Disney subject.
Indeed. And as we're already here: I really think The Emperor's New Groove is a great underrated movie. There's a great cat in this one which I really love.
Did you see the 'Frozen' movie? Apparently it's 'The Lion King' of this generation.
I started watching it but had no time to watch it in full. I think musically it's way less classical than The Lion King. But otherwise you always tend to glorify the past, especially when it comes to Disney movies.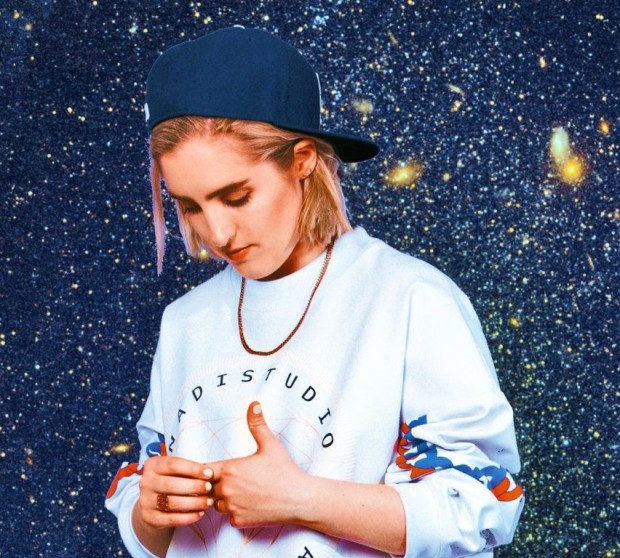 Okay, back to the music. Is it kind of weird already having a certain buzz in the internet with only a handful of tracks released so far?
It really is a bit strange but on the other side it's the only way I know so far. It happened so quickly that I couldn't really think about it that much. My brain is still catching up. I'm like 'Oh, the Touch video got 6 Million views… nice' and then I think about it a second time and I'm like 'Whaaaat?'
Have you always been quite confident about your songwriting?
I'm a really shy performer but in terms of the music I always felt quite okay. I taught myself everything so I didn't know what was wrong and what not. I know what I wanted it to sound like even if it took me a long time as I am not the best in terms of musical technics. But I am a perfectionist.
Were there any key moments where you thought 'Okay, this could actually work?'
Maybe the moment when I switched from writing with a guitar to working with a Juno 106 synthesizer. Touch was one of the first tracks that resulted from that change. And once it was written I knew that it was the blueprint and that it was the way I wanted to write in the future.
Now that your first tracks are out and doing great do you feel any pressure in terms of the things that are about to follow?
It's not that sort of pressure in terms of the songs but what really runs through my head is 'Oh, I'm gonna have to do a lot of work now.' (laughs) I love being in the studio; I can sit there in my pyjamas and can make music on my own while drinking coffee. Making music is what I really love.
But, obviously, performing live is a necessity in the year 2015. How does it feel for you?
It's still really strange to perform songs that I've written for so long in my studio. Me and my band are still figuring out but it's a nice change to actually stand and perform than just being a sitting musician. And in doing so the nature of the songs changes which is the exciting part. We're still not good enough but like I said… I'm a perfectionist. We're gonna learn to kick more butt. (laughs)
'I sometimes think real intimacy feels a bit naughty'
And how does your natural shyness work with this adventure?
My two fellow musicians to the left and right of me are standing directly in line. I always see them and feel very connected. Maybe that's because I'm a twin. As a twin you never feel like an 'I' but always like a 'we.' Being on stage with the boys really feels like a band. So, the spotlight is not just on me.
You've been influenced by artists like early MADONNA or JANET JACKSON. As we're living in the age of NICKI MINAJ and IGGY AZALEA I really sometimes wonder if there are any good female role models left in pop music these days.
I feel like everything changed because of the internet. We used to be quite 'tribal' in terms of the music we love. You used to listen to just rap or just pop but never those two things in combination. Now, everybody listens to everything and the idea of role models changed. Everybody got role models that operate in very different worlds. Still I think you should be responsible for the things you do as an artist.
By maybe not objectifying yourself?
That would be one thing but it's also a big debate at the moment. There's been a lot of comments on the Touch video where people said 'It's disgusting; all that snogging.' I mean… we all got bums and boobs and people kiss all the time. It's not a big thing. But the whole over-sexualization became so normal that I sometimes think real intimacy feels a bit naughty and even pervert to many people. People watch porn and it's okay but if two people in love are kissing each other it's gross? I mean, come on. (laughs)
Yes, you're right.
And I like good pop music. I'm a big ARIANA GRANDE fan.
What do you say to people that might refer to you as 'Oh look, here comes another girl doing mainstream-focussed electropop?'
Actually, I'm forcing myself not to listen to much of my contemporary favourites. Right now I'm listening a lot to THE WAR ON DRUGS and If I could choose I would instantly record a song that is just filled with guitars all over the place. I mean, of course, synthpop is current but it's been around for decades now and it still fascinates many people, me included. Music is like fashion, trends come and go and quite often they return in a different form. And it's not always about following these trends but do what you like to do.
Passionate and probably hopeful which brings us to our infamous final question about these two elements our magazine is about.
I don't know if I'm hopeful but I consider myself a romantic, I would say. I think everything is gonna be alright in the end which is kind of hopeful but more as a form of romanticism. In terms of my career everything was telling me that it was never going to happen. And I was just blind towards those voices. And you need this blindness to tell yourself that what you're doing is right, even if the odds are against you. It's blind passion in the end, that matters, right?

—