With dreamy vocals diving drumbeats and a knack for psychedelic indie rock arrangements, the trio ACUA already evoke nostalgia and wanderlust. In search of adventure, the band took their debut album Head Under Water on a tour across the island of Japan and beyond. From language barriers to Japanese promoters and adventurous eats – here is what the three musicians Patrick, Caroline and Igor experienced. 
Buckle Up
If two years ago (when ACUA was founded) anybody would have told us, that we will fly to Japan to play eight shows across the whole country, we definitely would have said: "Well, yes, sure, and now let's go have a Currywurst."
After staying in Tokyo for one week to get to know the culture, the impressive organization of a 39 million city, and the manners of Japanese people, we were well prepared to start our "Head Under Water-Album" – tour in this totally foreign world, between cyber technology and old traditions. Time for our first "Shinkansen" trip to Matsumoto with this green rocket. Next stop: Dark Side Of The Moon.
Lost In Translation
Matsumoto was a real "Wow"-start, the people were so nice and welcoming that it totally blew our minds. And moreover, they loved our music, which was for sure the best and a little bit unexpected. Between all language barriers, and no one really speaking the so-called world language English, you recognize, people do understand each other and know, if they like each other, without any language necessary.
…Well, and words like "base drum" and "guitar amp" are really work everywhere in the world. Also in Japan.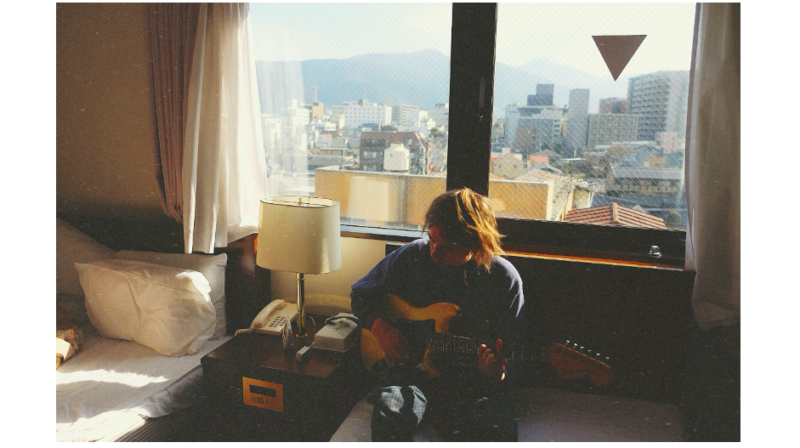 The next day, we became part of the big crazy energy-center. We played in Tokyo, moreover in Shibuya, just a few steps away from this huge intersection, where everything is flickering. We felt like we were in the movie Lost in Translation. Then we headed north to Morioka, where the local music crew invited us to a yakitori place for dinner. We were so grateful and overwhelmed that we didn't care about the skewers we ate, which later turned out to be heart, pig-head, skin, gizzard and fried stomach.
After waking up in a completely snowed in city, we took our spaceship to Omiya where it was 15 degrees and felt like spring.
A Mixed Bag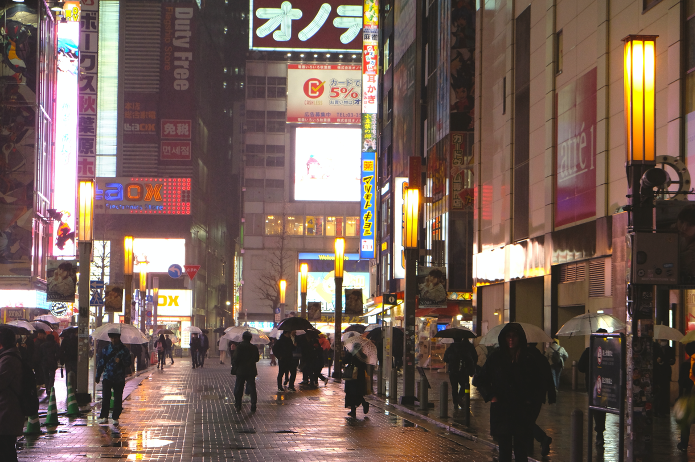 The Japanese music scene is huge and very diverse. Some people say our band sounds a little bit like older Tame Impala and MGMT stuff, but Japanese promoters don't care about genres. They love to mix styles and so we played not only with guitar bands like us, but also with experimental, noisy, electronic acts and crazy one-man-playing-everything including-his-own-visuals-projects.
Mainland Seoul
After the first five shows, we had to fly over to South Korea because Patrick also had to play DJ Gigs in Seoul as his alter ego, Motip White. Seoul was very different: loud, wild and chaotic – what a contrast to Japan! We loved Korean food – e.g. the 37 different cold dishes. Wow. On top of that, one has to mention the too many Soju Drinks (traditional Korean alcohol), what turned out as no good idea because we had to fly back to Tokyo for another DJ Gig of Patrick. It was his birthday and after a whole day on airports and trains we had a great night with a special moment when the whole club was singing happy birthday.
Four hours of sleep and we had to bundle all our last forces to rock our overdrive pedals for the last 3 shows. And it was totally worth it, because we also had the best concert in these days in Kobe and one of the nicest trips over a short passage of the ocean to another island called Takamatsu (alias Udon noodle city).
With so many impressions, full of love and euphoria, as well as, a sold out Japanese album edition, it was one of the most memorable trips we did so far. We have to go back.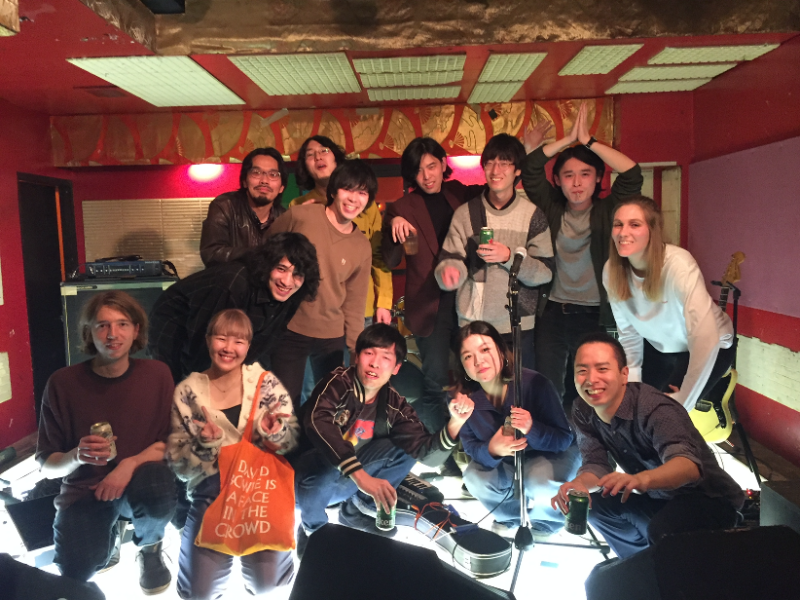 ACUA's debut LP Head Under Water is out now via Papercup Records.