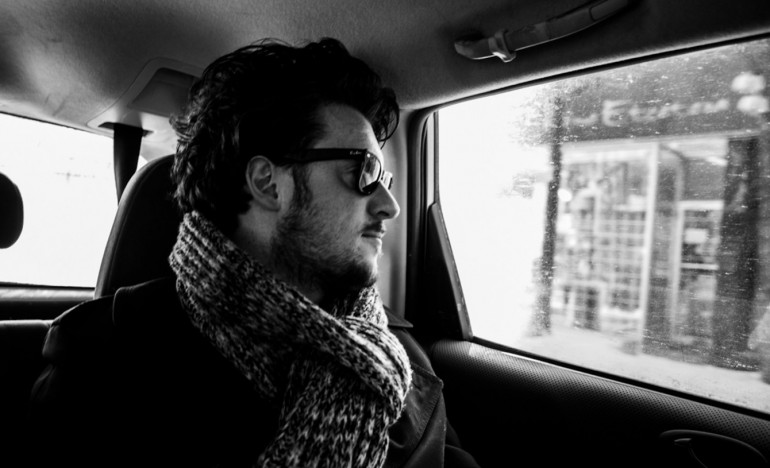 Being the restless touring songwriter that he is, the England-born with Irish roots RYAN O'REILLY creates music in various places. He has already one EP out (Northern Lights) and is aiming for a debut album this year for which he, along with his bandmates Tyler Kyte and David Granshaw, visited Ontario to write songs and also to shoot a video we introduced you to earlier. Time to catch a glimpse at this prolific performer and songwriter's mind in our little Introducing-section. Read on and learn about his guilty listening pleasures, lost jobs and a quite productive brain malfunction.
---
How would you describe your music to a deaf person?
I would point at my face and frantically strum an air guitar and then mime a 'cry face' by waggling my fist under my eyes. I reckon that'd do?
What would be the perfect song for your band to enter the stage?
Jurassic Park theme tune: 'Dun, Dun, Dun, Duuun DaNaNa Na Na Na Naaaa'. Check it out right here.
Would you rather be a dragon or have a dragon?
'Where Are MY DRAGONS?!'
What was the first track that made you pick up a guitar?
Wonderwall – bashing out those those Em7s and C9s when you're 10 years old is the best. When I was 14 I discovered Tangled Up In Blue by BOB DYLAN and I had a brain malfunction and decided to learn every DYLAN song ever written. I lost a lot of school time and friends, but it was worth it.
You travelled a lot with your band. What have been the best and worst gigs of your past tours?
The best gig is a hard one to decide on because there are 'best' types of shows. We played a lot of high-energy sweaty unplugged shows all over Germany on our first self organised tours which were amazing. We've recently had a lot of shows where we could hear ourselves and after the initial shock of that we began to enjoy those too. The worst one is maybe a show I played solo in a pub in England when I was 17. They asked me to leave because I refused to play STATUS QUO and the landlord refused to pay me.
What's your favourite 'guilty pleasure' tune of the past months?
Minotaur by MARC ALMOND I still can't quite believe it exists. Every so often we all spontaneously sing You're Still The One by SHANIA TWAIN and we listen to Bound 2 by KANYE once a day and try and work out what the hell is going on.
If you could have an alternative job – what would it be?
I've been fired from every job I've had. I'd like to be a golf pro. I imagine me and Rory McIlroy congratulating each other on our back nines in the club house. Either that or the man who holds the 'Stop/Go' sign on a construction site. The power would be immense.
What do 'hope and passion' mean to you?
Hope is the cousin of faith and passion is the sister of conviction.
—