Getting married in 2016 sounds probably as crazy as not being married in the 17th century. Robert and me got enganged last Christmas. To be very honest, I wasn't sure if that was an engagement ring or just a ring till some weeks later when, during a fight about the chores, he said something like 'why would I buy you a ring if I didn't want to spend the rest of my life with you?'. Believe it or not, that's romantic. For me. Getting married might be a frightening idea for some, but for me it's the most beautiful bureaucratic process in the world. That being said, I hate bureaucracy.
THEN WHY GETTING MARRIED?
The reason why we said 'yes, let's get married' is because we have decided for each other. That's pretty much the deal from the very first months. We moved in together really fast and while everybody was like 'let's see how that goes', we never questioned that we belong with each other.
It probably sounds old-fashioned and granny style, but why to keep looking and wasting yourself here's and there's when you've found one person that you really, really get along?
I won't pretend I'm a prude – I've dated quite some people, I've had long distance relationships and quite some heartbreaks. Before I met fiancé, I was convinced that there is not such thing as 'settling down' and that I would end as a lonely dog lady. Which at the time seemed ok, but what I'm having now is much better, let's face it.
We somehow ended up being the generation of the Internet. Internet came to our lives with many gifts, but also with many costs. Online dating might be making it easy for people to meet, but also harder to settle. There are so many options, man. Far too many. Hiding behind keyboards, all the kings and queens of the internet troll and get trolled on a daily basis. That's not cool. That's what I think. There, there, I said it.
"Is it an engagement ring? Is it my Christmas present?" – my Bridget Jones moment.
Where did all the romance go?
I might sound like a delusional, hopeless romantic, but I ensure you I am not. I know that not everyone desires to be together with somebody. Everybody shall do whatever they feel like doing, without the pressure of anybody. I'm not judging anyone for finding weddings stupid, as I don't want to be judged about my decision of getting married to the man I love. Cheesy.
I've always tended to be an organizational/control freak. My parents could tell you stories about the mini-me and my (then) smart packing habits. The way I see marriage doesn't differ from smart packing, after all. I've never been the kind of girl that dreamt of the open wedding at Plaza with Barbie's Ken. All I want to say is that with me it's not the wedding day that I'm looking forward to, but the married life and its perks. We live in an unstable world and we never know what's going to happen tomorrow. For me, as a control freak, it is very important to know that my husband can accompany me at the hospital if anything happens, and vice versa. To know that if anything happens to me, my partner will be the first one to get informed. What is more, I find it extremely amazing that as a married couple we'll get offered family packages, whether that's an insurance or an internet service. It might come out as 'weird', but why getting married in 2016 if not for such little things that can really make a difference?
It's not that our date nights will change anyway.
So if you've found your one and only (whatever that means), I suggest that you go for it! Life is too short, after all! Through this series of articles, I will walk you through the whole process of my personal experience of getting married. Of course everyone is different with what they want, but hopefully you'll get a good insider of how to make an 'unconventional' wedding happen. No religious ceremony – just a couple of signatures, the hunt for the right venue/dress/suit/catering and (hopefully) a meaninful wedding reception with our closest ones. All of that will take place in Berlin, between a German man and a Greek woman. Yup, you guessed it right – there's a bureaucratic hustle that needs to be taken care of.
Hey y'all, if you recently got married and you've got any hot tips to share with our readers or you are getting/want to get married and have any questions, do not hesitate to contact me. I'd be happy to receive and respond to any advice/doubts/questions you may have!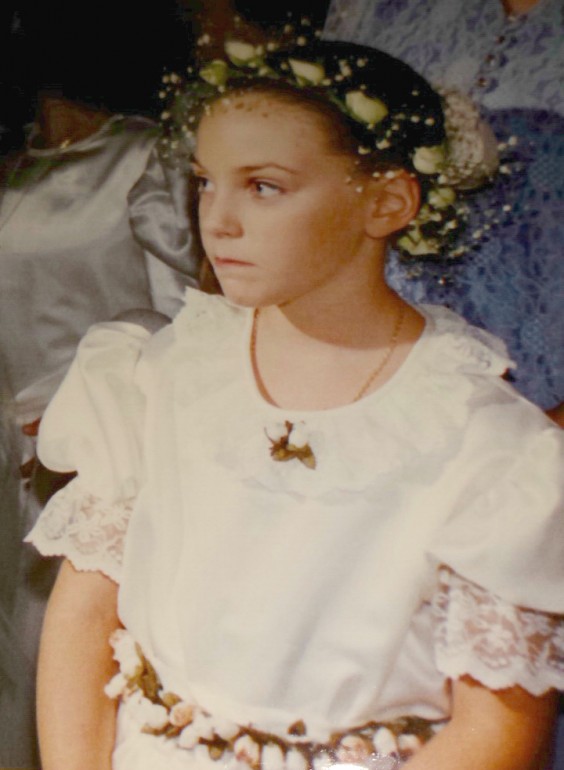 To be continued…