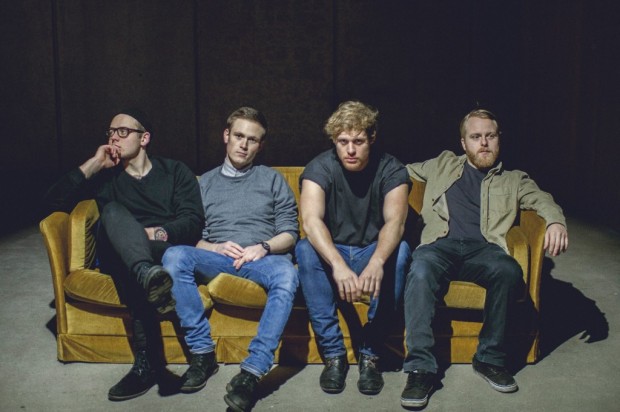 Since their very beginnings in 2005, ANNASAID only know one way: the way up. At SPOT Festival 2012 NOTHING BUT HOPE AND PASSION saw and met the Danish indie rock band. Now, on April 28th 2014, they'll release their new album Rite de Passage which can be streamed below.
Rite de Passage, a title indicating the change that has occured since the band released its debut album Jua (2010). It leaves its mark to say goodbye to two good friends and band mates. Not to mention heavy touring in Denmark, Benelux and Germany. Four years with highs and lows in perfect harmony. As it should be. ANNASAID's singer and guitarist Martin Sahlertz tells:
Our musical DNA has prevailed through both challenges and successes alike. It has made us confident, which means that we have braved some new roads in matters of both songwriting and sound. Right from the start we aimed to see how 'pop' we could go and how gaudy we could be at the same time. I feel that we have managed to complete this with the second album.
Rite de Passage is an uncompromising album which is full of energy. The biggest to the debut album Jua is that this time, it sneaks up on you disguised in clean cut pop arrangements. Songs that sound nice but hit hard. Enjoy the album stream below.
Also watch the Collision video.
––
ANNASAID