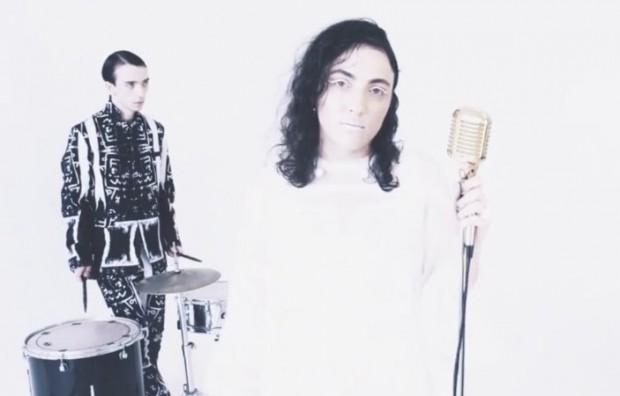 It's about time to open the door into another dimension even if it's early in the morning. But actually, it's the door of our very own subconscious that we're invited to enter in Cellar Door, the new music video by Russian synthpop duo CELEBRINE. The two-piece and their long-time producer ALIEN DELON are about to release their debut Happy Tears on December the 8th via NON Records, featuring an eclectic and almost ghostly interpretation of classical dreampop schemes. CELEBRINE sound a bit like as if CHARLI XCX would record a COCTEAU TWINS-like record. It still got an irresistible pop vibe but it feels way darker and subliminal, it seems.
The video itself is packed with a few quite surrealistic ideas. Although it starts with a dreamy ride through the subway things get pretty weird in the course of the clip. The duo on their new video: 'It's about moving from real space to the imaginary. From tasteless reality into the colourful memories and depths of your mind, where you can meet unexplainable, frightening characters, who possibly guard your own lightsome image as well as your tears and fears somewhere behind the mystic door of your subconscious.'
So far so clear, right? Get soaked into the hypnotizing atmosphere of the clip right now as NOTHING BUT HOPE AND PASSION presents you the world premiere of Cellar Door here.

—