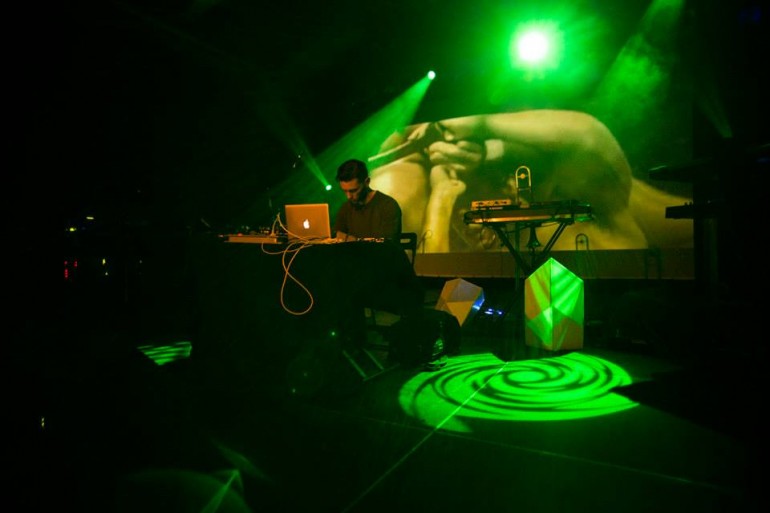 FORMER GHOSTS was Freddy Ruppert in collaboration with Nika Roza Danilova (aka ZOLA JESUS), Jamie Stewart (XIU XIU) and Yasmine Kittles (TEARIST). After six years and two full-length albums, Freddy has decided to put an end to the band with two final songs: Last Hour's Bow and Past Selves. Both songs will be part of a 7″ Split/Digital EP with FUNERAL ADVANTAGE – the lo-fi dream-pop project of Tyler Kershaw, a close friend of Ruppert's. Last Hour's Bow and Past Selves mark an end to the dark and oftentimes emotionally draining, experimental synth-pop FORMER GHOSTS had become known for.
Last Hour's Bow premieres now via NOTHING BUT HOPE AND PASSION. The song finds Freddy and Jamie together on a series of swirling and glitchy synths, while Yasmine vocally guides the pair. The EP's second song Past Selves, on the other hand features Nika and Freddy both on vocals, harmonizing over a noisy soundscape equal parts fractious and atmospheric.
What's behind 'Last Hour's Bow'?
Freddy: I put the music together with Jamie Stewart from XIU XIU. First I completed my parts, sent it to Yasmine, who then sent back the vocal, then sent it to Jamie who added synths and noises that interacted with Yasmine's voice. In the end, the song reached a place that wouldn't have been possible without both of them.
How came the idea of collaborating with TEARIST?
Freddy: When I am working on a song I am hoping another person's voice can possibly complete that song and take it to some place I don't know yet. I collaborated with Yasmine from Tearist on the previous FORMER GHOSTS LP as well as having played a lot of shows together. I am huge fan of Tearist and a huge fan of her voice and how it can drastically affect the intensity and emotional impact of a song. To work with everyone that has ever collaborated in Former Ghosts has always been an honor.
What connects you with FUNERAL ADVANTAGE?
Freddy: I've known Tyler and interacted with him in some form since the beginning of FORMER GHOSTS. I loved his previous project HORSEFACE GIRL and love FUNERAL ADVANTAGE and doing a split together felt right.
This has the final two FORMER GHOSTSs songs.
The split release between FORMER GHOSTS and FUNERAL ADVANTAGE will out on April 14th as a digital EP, and a limited edition 7″. Pre-order the vinyl right here buy the digital bundle on iTunes.
––