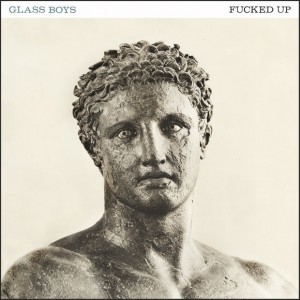 Hardcore punkers band FUCKED UP share another track off their upcoming fourth studio album Glass Boys. Led By Hand is the name of the new song and it features none other than DINOSAUR JR. frontman J Masics on guest vocals.
The new album is about to get released on June 3rd via Matador Records and follows the 2011 concept longplayer David Comes to Life.
Fans can expect the band in all its brutal beauty. Previously the guys already shared the music video for Paper The House with us.
You can listen to the new track Led By Hand right here.

—