Morrissey unveils 'Kiss Me A Lot' music video
It's been a while since we heard anything new from MORRISSEY. Now, the legendary musician unveiled a new and quite strange music video for Kiss Me A Lot, a song taken from last year's studio album World Peace Is None Of Your Business.
Directed by Sam Esty Rayner it features the musician and his band performing the track but also plenty of half-naked women posing to the song. And director gives an introduction in Spanish which doesn't help to explain things a bit better. Well, it's not one of MORRISSEY's finest work, to say the least. Witness it right here.

---
---
Conor Oberst's band Desaparecidos announces 'Payola,' first album in 13 years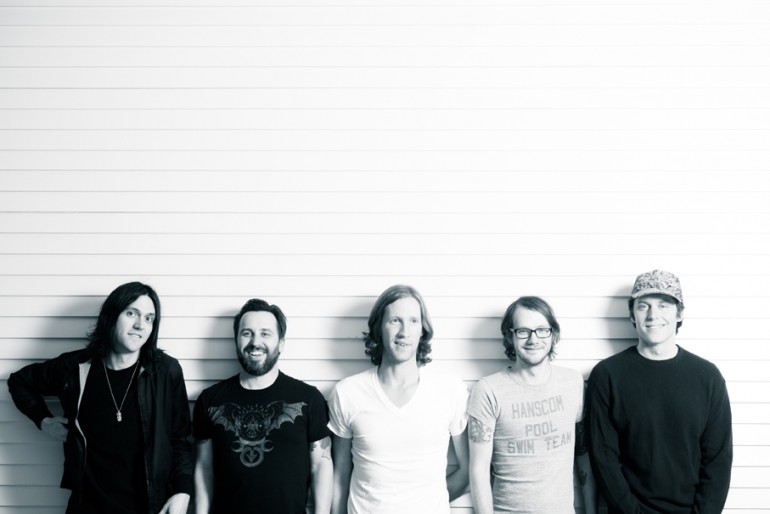 As some of you might know CONOR OBERST was part of the punk band DESAPARECIDOS long before becoming the man behind BRIGHT EYES and an acclaimed solo songwriter. The group released one album, Read Music/ Speak Spanish, back in 2002 and vanished after it. 2010 they reformed for various live shows and now, five years later, they will return with their sophomore studio album. Payola is its name and it will be released on June 23 via Epitaph. You can already stream a first song from it, City On The Hill, right here and don't forget to check out our interview with the singer from last year.

---
---
Nosaj Thing shares new song 'Don't Mind Me'
Electronic producer Jason Chung aka NOSAJ THING has shared new music off his forthcoming album Faded. Don't Mind Me, a collaboration with newcomer Whoarei, follows the previously released Cold Stares as a second teaser off the follow-up to the 2013 album Home. The record arrives on May 5 via Innovative Leisure. Stream the new song right here via Fader.
---
---
Lykke Li shares 'Never Gonna Love Again' video
Swedish singer LYKKE LI has shared a new music video for the song Never Gonna Love Again. The song is taken off last year's studio album I Never Learn. It might start simple but got an interesting turn toward the end as the singer starts an epic performance.
She told Rolling Stone about the video: 'Loneliness and heartbreak follow you everywhere and they are loudest right after the lights go out and the crowds quiet. Here's an intimate glimpse of how it can be to live your dream whilst stuck in your dream. In the lonely wolf hour, the night becomes your stage, the stars your audience, the rain your memories.'
Check out the new LYKKE LI clip right here.
---
---
Passion Pit share new song 'Until We Can't (Let's Go)'
Following previously released tracks Lifted Up (1985) and Where The Sky Hangs American indie pop heroes PASSION PIT have shared more music off their anticipated new studio album Kindred. The track goes by the name Until We Can't (Let's Go) and is now up for stream over at NPR.org. Click here to listen to it. The new longplayer by Michael Angelakos and his band arrives on April the 21st.
---
---
Tame Impala announce new LP 'Currents'
Australian psychedelic rock band TAME IMPALA has shared the official artwork and title of their anticipated third studio album. Currents is the name of the record that follows the praised 2012 breakthrough Lonerism. The album is expected to drop later in 2015 with no specific release date announced yet. Stream a brand new TAME IMPALA song called Cause I'm A Man right here.
—