Destroyer unveils emotional 'Girl In A Sling' music video
Dan Bejar and his alter ego DESTROYER have shared a music video for Girl In A Sling, a song off his forthcoming LP Poison Season. The video for the string-driven ballad sees Bejar in a darkroom, mixed with images from a slightly depressing neighbourhood. According to director David Galloway the concept is related to the themes of the new DESTROYER record.
He states: 'Bejar sings a lot about cities and girls and injury, sometimes all at the same time. Sometimes they are the same thing, as surreal novelists would have us believe… We wanted to make a video that dealt with central Destroyer themes: to some, Destroyer is a lech; to some, he is an arsonist; to some, he is a savior. To me, he is the consummate comedian, but he resists that role. So we decided to go the opposite way and make something sad, something tragic, something that fits the new record.'
Poison Season arrives on August 28 via Merge. Watch the new video below.

---
---
Matt Mondanile and Mac DeMarco share 'bro time' in new Ducktails clip 'Surreal Exposure'
Now this looks like a true bromance. REAL ESTATE member Matt Mondanile got his buddy MAC DEMARCO to join him in the new video for Surreal Exposure by his alter ego DUCKTAILS. Witness the two gentlemen doing all sorts of crazy stuff, including a romantic boat ride and attacking each other with a cactus. Oh, and a shower is involved as well. The new DUCKTAILS album St. Catherine arrives on July 24. Watch the new video right here.
Alternative video link right here.
---
---
Father John Misty's next album is already written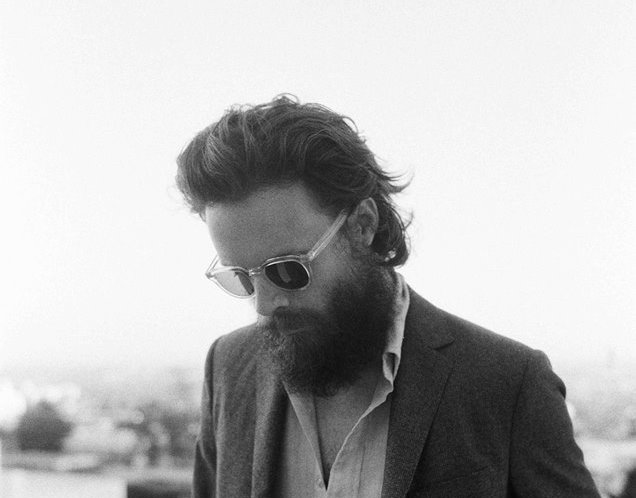 Good news for all lovers of Josh Tillman's alter ego FATHER JOHN MISTY. While we are all celebrating his enjoyable last effort I Love You, Honeybear as one of 2015's finest records so far the charismatic musician is already thinking about a follow-up. According to the interview with NME below it's already written. he explains: 'Writing about intimacy afforded me a really unexpected level of clarity. Kind of turning that perspective outward, that's essentially what the next album is about.' Find out more about his next plans in the video below.
---
---
New Order detail comeback LP 'Music Complete', announce European Tour
A few weeks ago synthpop legends NEW ORDER officially announced Music Complete, their first album in ten years. Now the band shed some light on the artists that are joining them on the new record. Longtime fan Brandon Flowers of THE KILLERS (who named themselves after the fictional band in NEW ORDER's 2001 video Crystal) will join the band on the album's closer Superheated. Legendary IGGY POP will also be part of the record and last but not least Elly Jackson of LA ROUX will provide background vocals on the two tracks Tutti Frutti and People On The High Line.
The band's first LP since 2005's Waiting For The Sirens' Call arrives via Mute Records on September 25. NEW ORDER also announced a short European Tour. Find the dates right here as well as a teaser for the album.
New Order – 'Music Complete' – Live
04.11. – FR – Paris, Casino de Paris
06.11. – BE – Brussels, Ancienne
08.11. – SE – Stockholm, Annexet
11.11. – DE – Berlin, Tempodrom
16.11. – UK – London, Brixton Academy
19.11. – UK – Glasgow, Academy
21.11. – UK – Liverpool, Olympia
24.11. – UK – Wolverhampton, Civic Hall

---
---
BOY unveil lyric video for  'We Were Here'
German/Swiss indie-pop duo Valeska Steiner and Sonja Glass aka BOY has shared the official lyric video for We Were Here, the title-track of their anticipated new studio album. The follow-up to the successful 2011 debut Mutual Friends arrives on August the 28th via Grönland Records. You can enjoy the epic new BOY tune in the form of the colourful video clip right here.

—