Mew share new song 'Witness'
It's two more weeks before Danish four-piece MEW drops its lonng awaited album + –. Now the band, which NOTHING BUT HOPE AND PASSION recently also interviewed, shares the latest piece from the record. Witness follows the previously released singles Satellites and Water Slides and shows a more powerful side from MEW. The album arrives on April 27, you can stream the new song right here.

Sophie Hunger shares 'Love Is Not The Answer' video
Charismatic songwriter SOPHIE HUNGER has premiered the official music video her new single Love Is Not The Answer. The track is taken off her forthcoming longplayer Supermoon which arrives on April the 27th. The clip itself is a highly entertaining piece of video material which does not feature the Swiss artist but Mexican actress Patricia Bueno who delivers a great performance as a, let's call it, anti-Amour. Witness it right here.

---
---
Kindness shares road-movie-themed 'I'll Be Back' music video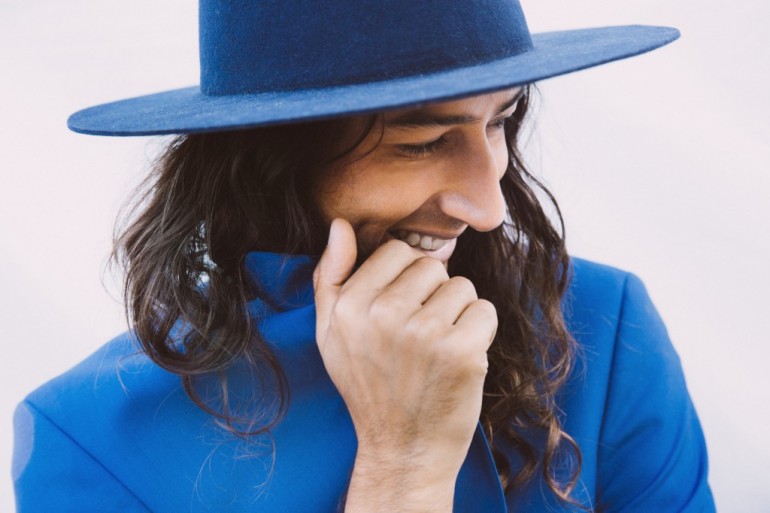 Adam Brainbridge and his alter ego KINDNESS have shared a music video for I'll Be Back, a track off last year's second album Otherness. It's a simple and slightly mysterious road trip which the clip documents. The next time you hit the Autobahn make sure you have a KINDNESS record with you, right?

---
---
Mumford and Sons share new single 'The Wolf'
British heavyweights MUMFORD AND SONS shared new music off their forthcoming new album Wilder Mind. The Wolf follows Believe as a second teaser of the Babel follow-up which is set to be released on May the 4th. Stream the new MUMFORD AND SONS piece right here.
---
---
Young Fathers premiere music video for 'Shame'
All hyped British band YOUNG FATHERS unleashed the official music video for Shame, a song from their freshly released new album White Men Are Black Men Too. It features a young man, partly covered in blood who is running down a street and towards something. Well, at least that's what we are supposed to believe as there will be a little twist in the end as well. Don't forget to read NOTHING BUT HOPE AND PASSION's freshly released interview feature with the trio where they also talked about the special nature of all YOUNG FATHERS videos.

---
---
Belle And Sebastian share previously unreleased song 'Paper Boat'
Scottish indie music legends BELLE AND SEBASTIAN have shared a 'new' old song from their archives. Paper Boat dates back to 1998, around the same time as The Boy With the Arab Strap. Former member Stuart David (who is now LOOPER) shared the song and and a video as well which shows members of the group on vacation in Aberdeenshire, Scotland in 1998. David is about to release a new memoir called In The All-Night Café, covering up the band's early days. BELLE AND SEBASTIAN released their latest LP Girls in Peacetime Want to Dance earlier this year. Watch Paper Boat below.

—