Julian Casablancas confirms The Strokes plan to record new music
Legendary indie-rockers THE STROKES started recording their first new music since 2013's longplayer Comedown Machine. In a freshly released interview with Noisey frontman Julian Casablancas confirmed the band's ambitions to work together again as he states: 'We're planning on recording stuff. I still think we could do cool things and I'll do that. I'd like to do both [bands] really if I could.' Casablancas is also currently on the road with his other group THE VOIDZ. It might still take a while before we can actualy get new music by THE STROKES. THE STROKES will keep you updated on this.
---
---
The Tallest Man On Earth unveils title-track of new LP 'Dark Bird Is Home'
Swedish songwriter Kristian Matsson aka THE TALLEST MAN ON EARTH has shared new music of his forthcoming LP Dark Bird Is Home in form of its title-track. It follows the previously released Sagres and truly does not disappoint. The album arrives on May 25 via Dead Oceans and we also present his forthcoming tourdates. Find more infos and tickets right here. And don't forget to check out the new THE TALLEST MAN ON EARTH material right here.
---
---
Brand New unleash 'Mene', their first song in six years
Legendary American Alternative rock heroes BRAND NEW are back! The band just launched a fresh website and released new music in form of Mene. It marks their first new musical material since the release of 2009's Daisy album. Their first studio album in six years is also expected for a release later in 2015. You can listen to the new music by BRAND NEW right here on their homepage. Mene is now also available to download via iTunes right here.
---
---
Conor Oberst's band Desaparecidos shares 'City On The Hill' video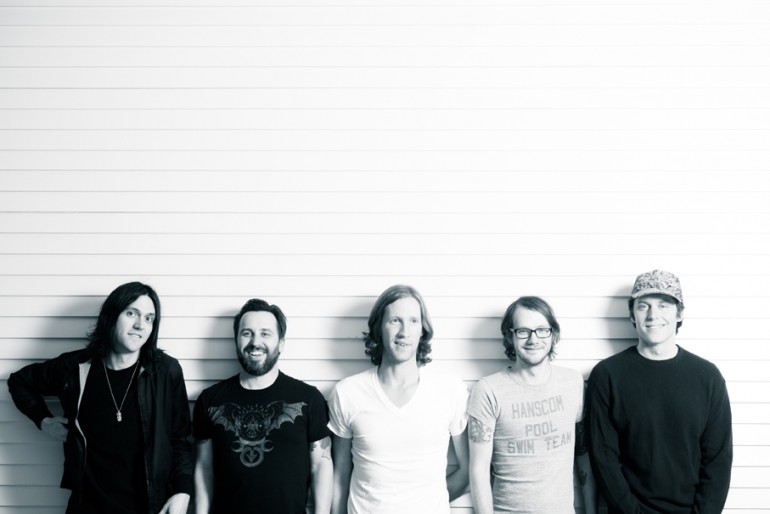 CONOR OBERST and his punk band DESAPARECIDOS recently announced Payola, their first album in 13 years and today they share a first music video for it with the world  for the track City On The Hill. It comes in the form of a psychedelic montage of old news footage. The band's follow-up LP to their legendary debut Read Music/ Speak Spanish arrives on June 23 via Epitaph. You can watch the new clip right here.
---
---
Best Coast share 'Feeling OK' lyric video
Californian indie-rock darlings BEST COAST have shared more music from their upcoming third studio album California Nights. Feeling OK follows the previously released Heaven Sent and the title-track. The new track comes with a colourful video which you can watch below. The new BEST COAST record arrives on April the 4th.
—