Jamie xx premieres 'Gosh' music video
Buzzing producer JAMIE XX have shared new music off his anticipated debut LP In Colour. Gosh is the latest track off the record, following the previously released single Loud Places with THE XX band colleague Romy Madley-Croft. It's a pumping but also slightly spheric track in finest JAMIE XX tradition. The full album arrives on June the 2nd via Young Turks and you can enjoy the spaced-out video already today.

---
---
Franz Ferdinand and Sparks aka FFS share new song 'Collaborations Don't Work'
Indie supergroup FFS, aka FRANZ FERDINAND and SPARKS, continue the teasing for their upcoming self-titled debut which arrives June 8 via Domino Records. The song with the ironic title Collaborations Don't Work follows the previously unleashed tracks Johnny Delusional and Piss Off and you can stream it right here.

---
---
Elbow premiere new song 'What Time Do You Call This?'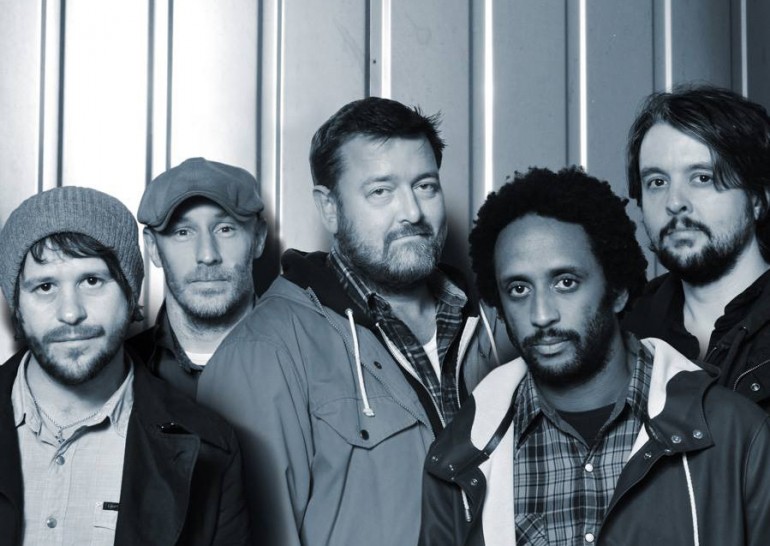 British band ELBOW has unveiled new music in the form of What Time Do You Call This? The song is taken off the soundtrack for the forthcoming movie Man Up. And director Ben Palmer is very happy with the choice as he states: 'The band saw an early cut in Manchester and, thankfully, loved it. A couple of days later, Guy had already penned the lyrics and we were blown away. It was the perfect fit and a dream climax to the journey.' It's the first new ELBOW material since last year's album The Take Off and Landing of Everything and you can listen to the new song right here.


Alternative video link right here.
---
---
Hundreds announce crowdfunding campaign for Acoustic EP
Beloved German indietronic duo HUNDREDS need your help. Following the release of last year's second album Aftermath the two siblings Eva and Philipp Milner recorded a special acoustic EP called Tame The Noise which strips down the tracks of their first two albums and sets them in a new musical environment. And since the band plans to release the record as a limited edition Vinyl they need your help to raise money for this project. So, don't hesitate and check out the Crowdfunding campain right here and a trailer for the new HUNDREDS project below. We also talked with singer Eva a while back – read the interview here.

---
---
Hot Chip share new song 'Burning Up'
British synthpop band HOT CHIP has shared new music off their upcoming studio album Why Make Sense? Burning Up follows the previously released tracks Huarache Lights and Need You Now. The band's sixth studio album is set for a release on May the 18th  via Domino Records. Check out Burning Up right here.

—