Wolf Alice premiere 'Bros' video
Hyped British indie rock newcomers WOLF ALICE released a music video for Bros, the latest single off their highly anticipated debut album My Love Is Cool. And it's a really wonderful clip that is 'an ode to childhood imagination and friendship and all the charm that comes with that', like singer Ellie Rowsell explains. It features her childhood friend and former WOLF ALICE bassist Sadie Cleary and is also set in the neighbourhood where the two grewp up together. The album arrives on June 22 via Dirty Hit – watch the new clip right now.
---
---
Hurts return with new single 'Some Kind Of Heaven'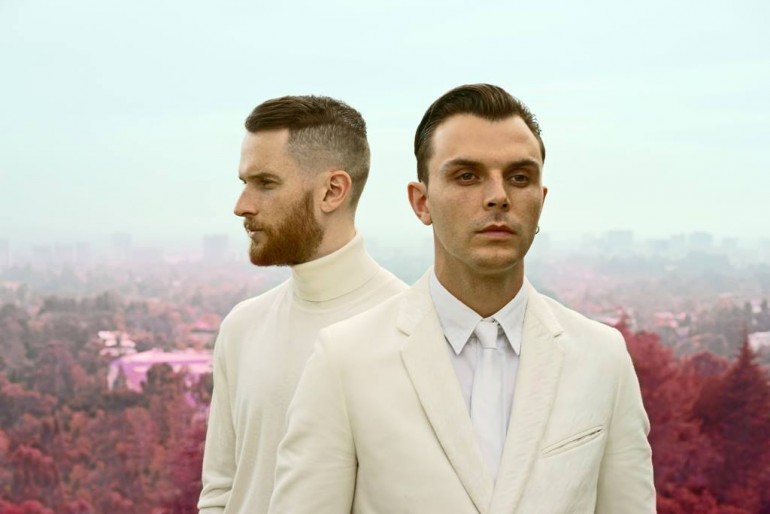 British epic pop duo HURTS reports back with the first new material in over two years. Some Kind Of Heaven is the name of the duo's new single. It's also the first teaser off the third studio album by Theo Hutchcraft and Adam Anderson. The follow-up to Exile is expected to be released later in 2013. HURTS worked with Stuart Price and Ariel Rechtshaid on their new album. The single arrives officially in late July, you can already stream it today below.
Alternative video link right here.
---
---
Willis Earl Beal announces new LP 'Noctunes'
Beloved songwriter WILLIS EARL BEAL reports back with a new album this summer. Noctunes arrives on August 28 via Tender Loving Empire, following last year's albums A Place That Doesn't Exist and Curious Cool. According to BEAL in a press statement the result will be quite minimalistic. 'People had all these ideas about what I was supposed to be,' he states. 'I wanted to create this persona that could say everything perfectly with very little. The record, to me, is a perfect record. I listen to that thing a lot, and it helps me.' You can stream a first song called Flying So Low right here.
---
---
MS MR premiere 'Painted' music video
Americain indie-pop duo MS MR has shared the official music video for their new single Painted. It's taken off the follow up to their 2013 debut Secondhand Rapture which goes by the name How Does It Feel and is set for a release on July 17. The new video sees Lizzy Plapinger and Max Hershenow aka MS MR in a colourful environment and was inspired by the work of Stanley Kubrik. Watch it right here.
---
---
Christopher Owens releases surprise album 'Chrissybaby Forever'
Former GIRLS frontman CHRISTOPHER OWENS is the latest artist to release a full record out of the blue. The songwriter uploaded a new album called Chrissybaby Forever on his Bandcamp page. It follows last year's A New Testament about which we also talked with the charismatic musician. Listen to the new CHRISTOPHER OWENS material right here.
—