Toro Y Moi hangs out in grocery store in 'Lilly' video
Chaz Bundick aka TORO Y MOI chose an interesting setting for his latest music video. Lilly mostly takes place at a grocery store and sees the musician shopping for food although he really doesn't look that excited, don't you agree? The smooth track is taken of his recently released album What For? Watch the clip right here.
---
---
Shura unveils Warpaint remix of '2Shy'
British synthpop newcomer SHURA seems to have some very famous fans in the form of American indie rock girls WARPAINT. The band now delivers a pumping and funky house music update for 2Shy, the latest single by SHURA which you can stream below. And if you are still not familiar with the buzzing lady please don't forget to check out our big interview feature with her from earlier this year.

---
---
Jaakko Eino Kalevi shares new song 'Deeper Shadows'
Danish dreampop artist JAAKKO EINO KALEVI has shared new music off his upcoming self-titled studio album. Deeper Shadows is the name of the track that also comes with a crazy Charlotte Rutherford-directed music video that features the artist and collaborator Suad Khalifa in-between psychedelic parallel universes, it seems. His new album arrives on June 15 but you can enjoy the new JAAKKO EINO KALEVI clip already today.

---
---
Tame Impala share new song 'Disciples'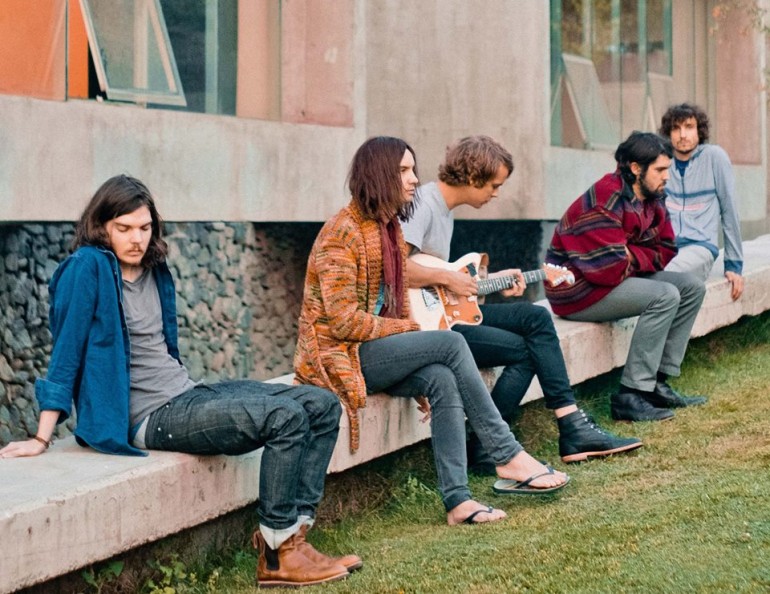 Beloved Australian psychedelic rock band TAME IMPALA has shared fresh music off their anticipated new album Currents. Disciples is the name of the song and you can find it below for stream. The long awaited follow-up to the praised 2012 breakthrough album Lonerism still has no proper release date but we expect it to drop sooner than later. Listen to the new TAME IMPALA material below.

—