The Maccabees return with new single 'Marks To Prove It'
British indie band THE MACCABEES has shared first music of their anticipated self-produced fourth record. It's the title-track off the record that goes by the name Marks To Prove It. And according to the band's Hugo White 'These new songs are a reminder of why we started the band… with the enthusiasm to play music that's exciting and makes us excited.' The album arrives on May 11 via Fiction Records. Stream the new single by THE MACCABEES right here.

---
---
My Morning Jacket share new song 'Spring (Among The Living)'
Kentucky-based MY MORNING JACKET have shared new music off their anticipated new album The Waterfall. The powerful Spring (Among The Living) just arrived, accompanied by a special Visualizer to give you the right amount of psychedelia today, right? The album arrives on May 4th via ATO, you can witness the new song below.

---
---
Actress unveils exclusive new track for DJ Kicks Mix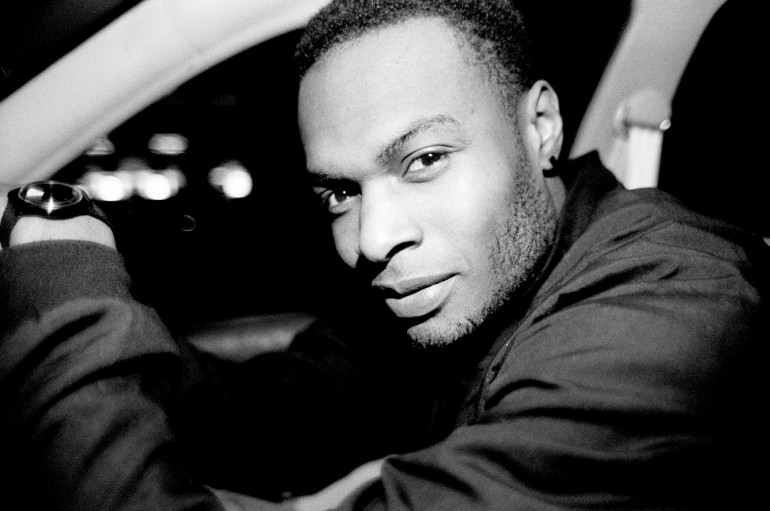 Darren J. Cunningham aka. ACTRESS just dropped a track, titled Bird Matrix, which appears exclusively on his DJ-Kicks mix (out May 5th on !K7 Records). Bird Matrix was made just after ACTRESS finished writing his most recent album Ghettoville. He explains: 'My studio was going through a transition, so I was testing all the equipment, and that was one of the first tunes that came out of those experiments.' he explains.
---
---
Future Islands premiere new song 'Haunted' during live show
Yesterday we reported about American synthpop trio FUTURE ISLANDS and their recent redicency at the legendary Abbey Road Studios in London and today we can already present new music. Haunted is the name of a brand new track and the first fresh material by the band since last year's hit record Singles. FUTURE ISLANDS premiered the song during a recent performance in Sheffield. You can watch a bootleg recording of the premiere right here.
---
---
Azealia Banks unveils frosty 'Ice Princess' music video
If you happen to have a song called Ice Princess and you're looking for a fitting video idea sometimes its best to stick with the most obvious idea. American rap queen AZEALIA BANKS did and portrays exactly that Ice Princess in her frosty new music video. She's an ice-cold medusa, to be exact. The track is taken off last year's praised debut Broke With Expensive Taste and you can enjoy the clip right here.

---
---
Mew premiere 'Water Slides' video
Danish alternative pop band MEW has shared a new music video off their forthcoming comeback record + –. Water Slides follows Satellites as a second single from the album and the clip features a mysterious nightly beach setting and plenty of spooky protagonists. NOTHING BUT HOPE AND PASSION recently also chatted with frontman Jones Bjerre about the new album, so don't miss our interview right here. And check out the new MEW clip immediately.

—