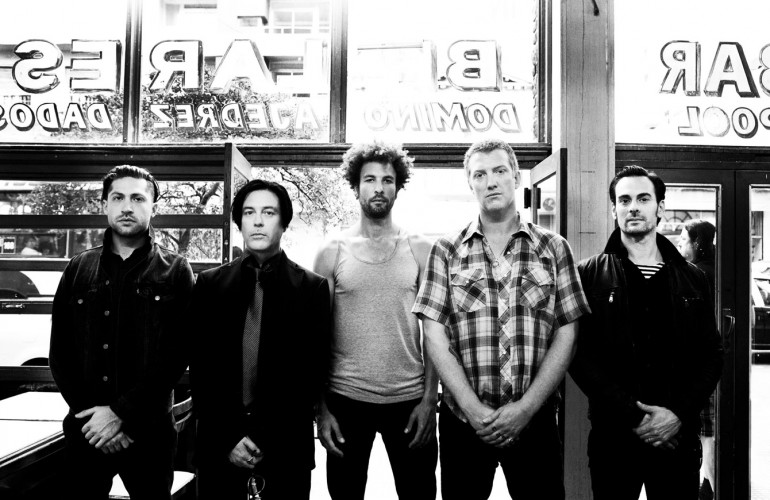 QUEENS OF THE STONE AGE's frontleader Josh Homme made an interesting statement inside the 'Let There Be Talk' podcast:
Yeah, a Queens return is up next on my schedule. Same line-up and we're locked in. We're having a meeting tomorrow about what we're going to do.
It has been an intense year for Josh Homme, who's just finished touring alongside IGGY POP, Dean Fertila and Matt Helders for the release of Post Pop Depression, their collaborative album. He also recently worked on Zipper Down, the last album of the EAGLES OF DEATH METAL. The 'same line-up' he is talking about include guitarist Dean Fertila, clavierist Troy Van Leeuwen, bassist Michael Shuman and drummer Jon Theodore. This new album would be the follow-up to 2013's …Like Clockwork. Find below a performance of My God Is The Sun taken from their last album.
—