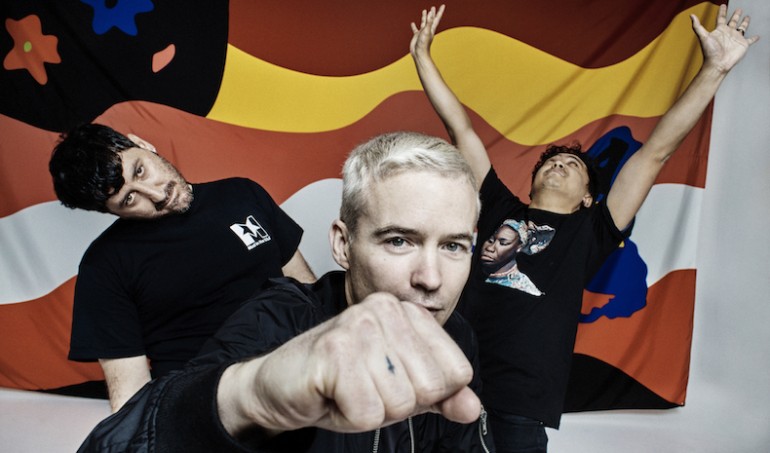 After a mysterious and long awaited teasing campaign over the past months, Australian electronic group THE AVALANCHES has finally announced its second studio album. Wildflower is the name and the follow-up to 2001's legendary Since I Left You arrives on July 8 via Astralwerks/Modular/EMI/ XL.
During their first interview in 16 years at Zane Lowe's Beats 1 radio show the band also announced that the record will feature guest features by FATHER JOHN MISTY, TORO Y MOI, Jennifer Herrema of ROYAL TRUX, CAMP LO, Biz Markie, MERCURY REV's Jonathan Donahue, and Warren Ellis of THE BAD SEEDS/Dirty Three. The entire album will feature 21 new songs. Find the tracklist below the artwork.
The Avalanches – 'Wildflower'
01 The Leaves Were Falling
02 Because I'm Me
03 Frankie Sinatra
04 Subways
05 Going Home
06 If I Was a Folkstar
07 Colours
08 Zap!
09 The Noisy Eater
10 Wildflower
11 Harmony
12 Live a Lifetime Love
13 Park Music
14 Livin' Underwater (Is Somethin' Wild)
15 The Wozard of Iz
16 Over the Turnstiles
17 Sunshine
18 Light Up
19 Kaleidoscopic Lovers
20 Stepkids
21 Saturday Night Inside Out
22 Frankie Sinatra (Extended Mix)
THE AVALANCHES also shared a first music video for Frankie Sinatra. The track features Danny Brown and MF DOOM and the video follows the legacy of the group's previous crazy music videos. You witness a bizarre setting where lots of pople get served some sort of glowing, neon liquid, resulting in crazed hallucinations under the consumers. According to the group it's one of the oldest songs on the LP.

—