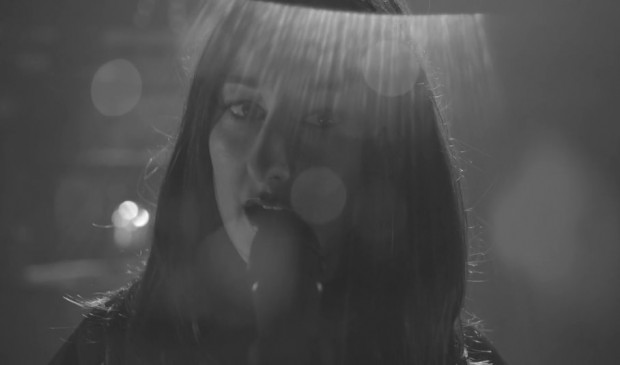 Charismatic electropop artist Nika Roza Danilova aka ZOLA JESUS presents her new music video for the song Go (Blank Sea). The powerful tune is taken off her most recent longplayer Taiga. A while ago NOTHING BUT HOPE AND PASSION also discussed the new album with the artist. unveiled the music video for her latest single Dangerous Days. It sees the charismatic singer in a cold but impressive landscape. The video, filmed at the Webster Hall in New York City, gives a taste of the current ZOLA JESUS live show.
Danilova on the clip: 'We are officially initiated into the comprehensive world tour for this record. I am so proud of this tour; of my new band (including a live percussionist, trombonist, and resident noisemaker) and of the stage show I was able to conceive with the help of some great minds in lighting and stage production. I thought it was important to memorialize the show, so I have for you all a proper live video of 'Go (Blank Sea)', that was filmed at Webster Hall in New York City.'
Watch the video right here.

—