---
Peter Silberman – 'Impermanence' (Transgressive)
What it is: The first ever solo album by the leading man of acclaimed indie three-piece THE ANTLERS. After a decade in the band, PETER SILBERMAN needed a break for multiple reasons. An unexpected injury forced him to consider the finite. After developing a hearing impairment a few years back which resulted in a temporary total hearing loss in one ear and an overall sensitivity to everyday sounds SILBERMAN was forced to embrace silence. According to the songwriter the injury was so bad that he even found it difficult to listen to his own voice. Impermanence is the haunting story of his path back to music and ordinary… and it's already one of 2017's most impressive releases.
Why to listen to it: The latest ANTLERS record, 2014's Familiars, was already way more mellow and melancholic than its predecessors and in many ways Impermanence marks the logical next step into a more reduced and soulful direction. Inspired by the famous Miles Davis quote 'It's not the notes you play, it's the notes you don't play' SILBERMAN left his apartment in Brooklyn and moved to upstate New York. The silence followed after the tinnitus but it gave the delicate songwriter the power to worship the luxury of a 'well-calibrated perception' as he calls it. The songs followed and all six ones on Impermanence are gentle tributes to the power of silence and simplicity. Karuna starts the album with a long lasting silent before the guitar starts to gently play, reminding you a bit of the start of TALK TALK's legendary Spirit Of Eden album. It gets a bit more epic in the end but not nearly as massive as his main band would handle things. New York is a silent and gentle ode to his hometown while Gone Beyond and Ahimsa are tender soul songs that give PETER SILBERMAN's delicate voice all the space it needs to flow through the air, freeing itself from any expectations and limitations. The album is an ode to the fugacity of life. Everybody's a temporary participant on this world and within that realization lays the enormous power of a record like that. And especially in accelerated and overdosed times like these an album like Impermanence is very much needed. (Norman Fleischer)
---
Dear Reader – 'Day Fever' (City Slang)
What it is: The fifth studio recording for DEAR READER's main persona Cherilyn MacNeil. And apparently a pretty big step out of her comfort zone. Being the full-hearted musician and storyteller she is, MacNeil used to be kind of a perfectionist with her recordings: They were delicately spun indie folk (Replace Why With Funny), majestic pop (Idealistic Animals, Rivonia) and always unafraid of big lyrical concepts. All of which ultimately gaining the attention of the score and film business as well. With Day Fever, MacNeil challenged herself by recording it in San Francisco with acclaimed producer John Vanderslice within ten days – in a city that's new to her, with a man she hasn't worked with before and in a production-style that tought her hard lessons of immediacy and embracing failure.
Why to listen to it: The result of the experiment DEAR READER stepped into does sound different than what we came to expect from MacNeil. Often it is reduced to single elements that dominate the songs whereas former DEAR READER records tended to aim for an epicness in the weird, beautiful little niche that MacNeil created for herself. Strangely, this approach makes Day Fever feel pretty bleak for most parts. MacNeil's potentially effusive voice paired with the strictness that comes with a reduced production definitely stresses the art in her usually only slightly arty indie pop. Songs like If Only Is and especially I Know You Can Hear It with its lyrics about murdering women for fun exemplify that. Thematically, MacNeil once again takes advantage of many biblical and mythological references that take a little of the dark undertone. And nonetheless, this is still a DEAR READER-album: A certain light-heartedness in Nothing Melodious and the pretty positive views of The Run remind us of that. We learn: DEAR READER mastered their latest challenge and we have yet another very good record to process. (Henning Grabow)
---
Leoniden – 'Leoniden' (Two Peace Signs Records/ GoodToGo)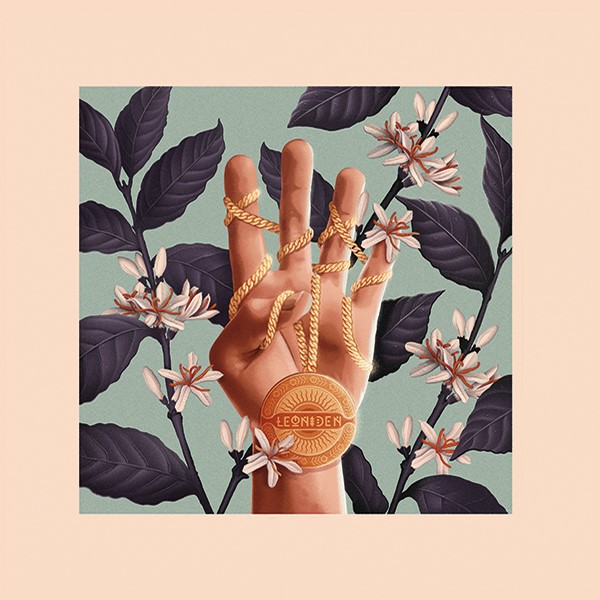 What it is: The northern part of Germany, i.e. Hamburg, is well-known for its vivid music scene. Needless to say, it is especially the musical output critics would usually refer to as 'discourse rock/pop' regularly arousing attention. Yet, Kiel – a large city lying right beside the Baltic Sea and close to the Danish border – turns out to be more of blank sheet of paper if it comes to, well, musical relevance. Now, having previously released various EPS and singles, LEONIDEN unleash a debut album people will gladly listen to and talk about. But will it also and ultimately bring some glory and recognition to the five lad's hometown?
Why to listen to it: Last year ended with a big bang for LEONIDEN as they shared Nevermind prior to their self-titled debut album released only today. The record's true lead single follows a tried and trusted recipe already applied to 1990: 'energetic' in tone, mood and character, banging guitars and drums meet the singer's powerful voice as well as effective female backing vocals. 1990 and Nevermind are indie rock hymns no dancefloor could resist. So it's only natural for these two songs to open what might best be described as a diverse, genre-overlapping mélange of vibrant and euphoric indie rock music. Still, in spite of its many influences, core characteristics of the album include flamboyant song endings (that will basically make you want the tracks last longer) and an atmosphere of departure. It's not, as Eric Meyer reviews, music you'd listen and sing along to at a beach bar. The atmosphere LEONIDEN create is not as relaxed. Beneath the surface tensions await us: anger is paired with euphoria, melancholia meets hope. On their debut, LEONIDEN deliver the soundtrack to a world in motion. Younger generations of indie rock lovers will realise, older generations might remember. It's a record that connects in multiple ways. Kiel should be happy to have these five guys out there. (Chris Hegholtz)
---
Brasstronaut – 'Brasstronaut' (Tin Angel Records)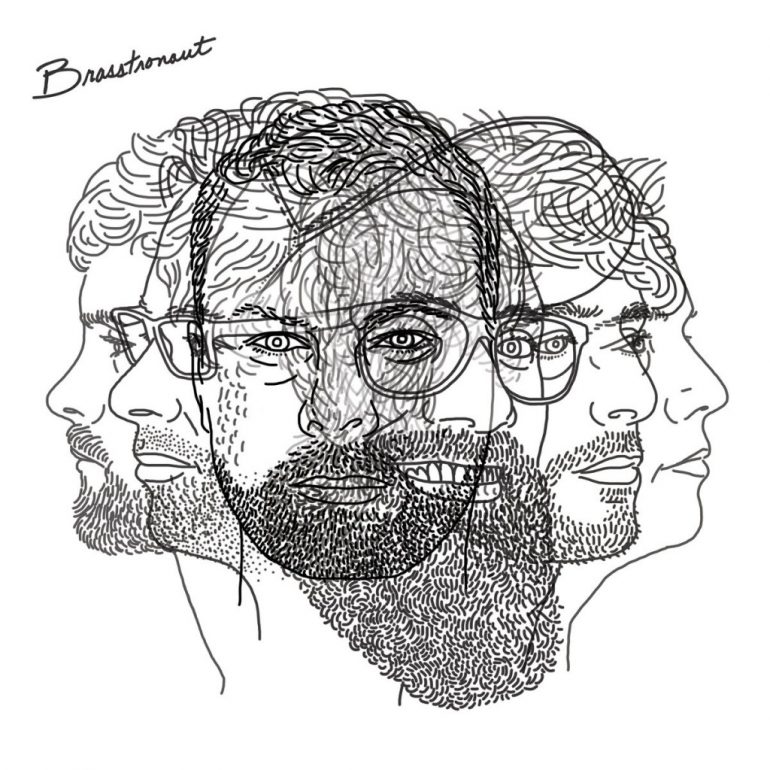 What it is: The self-titled third album of six-piece group BRASSTRONAUT from Vancouver, Canada. With their 2010 debut Mount Chimaera and their sophomore record Mean Sun from 2012, they've gained a reputation for melding conventional rock instrumentation with various brass instruments and shades of jazz, psychedelia and folk. A lot has happened since we last had the chance to talk to the band: it turns out Brasstronaut, a collaborative effort of all band members, had already been completed more than two years ago, but fell under the wheels when their then-Canadian label Unfamiliar Records was dissolved. Fortunately, it fell into the hands of Malcolm Levy's label Hybridity, who partnered with Tin Angel Records for release in Europe.
Why to listen to it: Compared to Mount Chimaera and Mean Sun, Brasstronaut is a decidedly more upbeat and less murky record. First single Raveshadow already indicated that the days of sullen ballads are pretty much over for good, but the other tracks on the album go even further down that route. For much of the middle section of Brasstronaut, the band diverge into lengthy instrumental improvisations infused more by fusion and afrobeat than the moody atmospherics we're used from Mean Sun: Take Desert Rock, a track that – safe from the hushed vocals of singer Edo Van Breemen – is packed with energizing bongos, pumping bass drum and cycling bass and electric guitar lines. Although the deep end of the record provides several interesting musical subversions, it's the singles that really open up the soundscape. Third single Sooner Or Later, which is the most melancholic as well as the most driving cut, the aforementioned Raveshadow or opener Hawk bridge the gap to BRASSTRONAUT's older work, introducing textures and jazzy undertones that enrich Brennan Saul's newly-found straightforward rhythms. While some of the subtlety we've come to expect from the band has gone missing over the course of time, as a whole, Brasstronaut proves to be a worthy addition to their catalogue. (Igor Franjić)
---
Xiu Xiu – 'Forget' (Polyvinyl)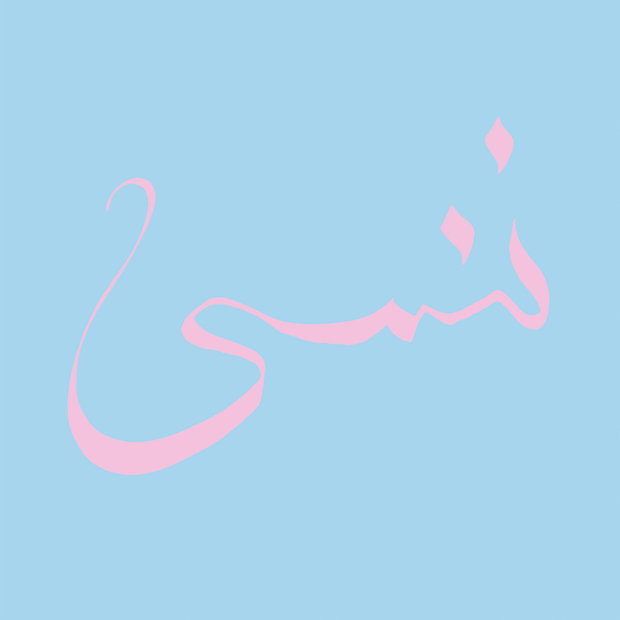 What it is: Unbelievably this is the 13th studio albums from XIU XIU, which is incredible given that every single one of those is a masterpiece. XIU XIU mastermind Jamie Stewart doesn't just create music he builds his art. He has impressively build his art, his empire of sounds in the previous 12 studio albums, including an awe inspiring reworking of the Twin Peaks soundtrack. Forget is not exempt from this artistic brainwave but an accumulation of all previous ventures.
Why to listen to it: Making music isn't easy but Jamie Stewart makes it look so effortless and somehow so beautifully difficult. You can hear the artistic torture in every track and hear every raw emotion boiled into an undeniably catchy tune. The record begins with an out of place yet creative genius rap. It builds a pace with hard and fast electronic beats. His signature wailing vocals accompany this escalating melody. He sounds tortured, heartbroken or worse totally broken. Jenny GoGo almost transcends language with the 'go go' lyric sounding like a fast tongue click. Transcending language, conventional musical rules and even art itself to create a masterpiece of sound in Forget. You won't forget this record because it lingers in your ears, it drags you into XIU XIU's psyche but doesn't let you understand any of it. (Hannah Fahy)
---