[one_half last="no"]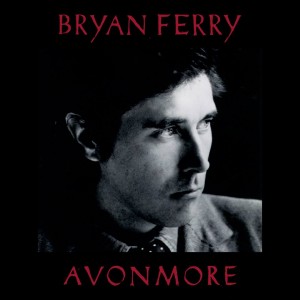 [/one_half]
[one_half last="yes"]BRYAN FERRY
Avonmore
Release-Date: 17.11.2014
Label: BMG
Tracklist:
01. Loop De Li
02. Midnight Train
03. Soldier of Fortune
04. Driving Me Wile
05. A Special Kind of Guy
06. Avonmore
07. Lost
08. One Night Stand
09. Send In The Clowns
10. Johnny and Mary

NBHAP Rating: 2,5/5
[/one_half]
Avonlon
Partly Avonmore sounds as if there haven't 32 years passed since ROXY MUSIC released their last (number one) album Avalon. The difference is that the dreamy guitars, wafting synths and passing saxophones were innovative and modern back in the seventies and eighties when the band influenced many glam rock and new wave artists such as DAVID BOWIE, MADNESS and SIMPLE MINDS. Avonmore might have an impressive contingent of guitars, some nice ideas and OK cover versions of Stephen Sondheim's Send in the Clowns and Robert Palmers Johnny and Mary (produced by Norwegian DJ TODD TERJE), but most of the material sounds rather schmaltzy and overdone than sensual and stylish.
Johnny and Ferry
JOHNNY MARR, who has already worked with FERRY on his 1987 record Bête Noir, plays guitar on almost every song, as well as NILE RODGERS. Furthermore, the top-flight support includes MARK KNOPFLER (Lost), Flea (Avonmore) and saxophonist Maceo Parker who worked with James Brown in the sixties. But a great cast doesn't automatically make a great film, especially if the script is poor.
Weather platitudes
Having several relationships with younger models (who mostly left him for other stars), FERRY always had kind of a playboy image. But do we really want to hear a 69-year-old sing about a One Night Stand, degrading former RONETTES front woman Ronnie Spector to sing a stupid 'Baby I Love You' (as if one nights stands are about love), 'Baby I Want You', while FERRY's aged voice trembles with passion? Women in the FERRY universe seem to be just there to drive him 'wild' or 'insane' or to inspire him to various weather metaphors: I'm all at sea (A Special Kind of Guy), I want a love that's never ending / Through all the thunder and the rain (Avonmore), Life takes you by surprise / Like the colours I see dancing / In your eyes / Lost in the middle of the storm' (Lost). It's doubtful if these words of wisdom will impress any woman of the 21. century.
BRYAN FERRY's 'Avonmore' is an album no one really needs. We recommend to put on a ROXY MUSIC record instead.
—