We know that you won't know many names within Dimensions line-up. And the main reason behind that is that Dimensions is the dream land of the ultra-peaky electronic goer. You could find even peakier festival in Europe during the summer, but none of them have such an astonishing environment as Dimensions. The festival is basically a week of holiday at a camping near Pula, Croatia; where the sea is turquoise and the pines smell the southern holidays. During the days, you're wandering around the perfect beach, listenning to chill and soulful music, or you can be navigating in the adriatic sea in awesome boat parties. We loved that one with Auntie Flo and Matias Aguayo. When the sun comes down, the party begins at the beach to finish in a XIXth century fort at the center of the place. More than ten diverse stages wait for you. The BPM starts to be higher and here we go in the electronic heart of the festival, with big names such as RICHIE HAWTIN, DANIEL AVERY or BEN KLOCK.
But here isn't the true identity of Dimensions. More than a dream-place for electronic goers, it's a paradise for those who love when electronic music feed itself from its funk and soul roots. The place isn't the one for a melancholic journey, but one of many colours. It's a secluded place in your mind where you really step aside from your life – a temporary hermit paradise from our overconnected lifes. It's why it seemed so appropriate for us at Nothing But Hope And Passion. And we thought that we could share with you that part of electronic music that is more organic and soulful. You never enjoyed electronic music? Here might be one of your gateways, and Dimensions might be one of the place to open your musical horizons.
1/ Harvey Sutherland
2/ Dele Sosimi
3/ Jordan Rakei
4/ Kadhja Bonet
5/ This is not live but… joker: Antal
– Special mentions –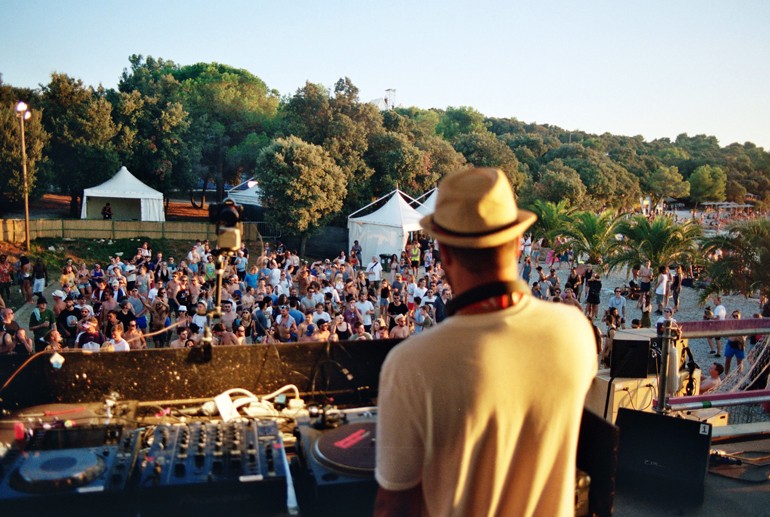 Every pictures from this report are by Bastien Perroy.