[one_half last="no"]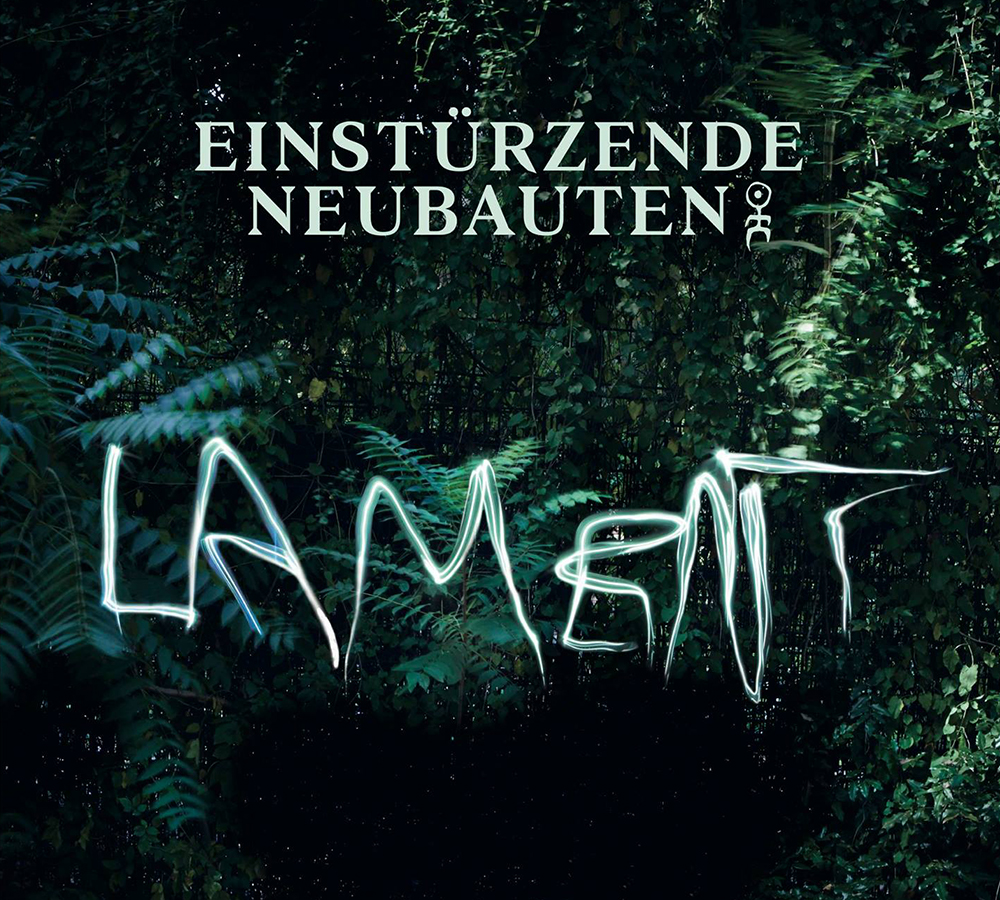 [/one_half]
[one_half last="yes"]EINSTÜRZENDE NEUBAUTEN
Lament
Release-Date: 07.11.2014
Label: BMG/Rough Trade
Tracklist:
01. Kriegsmaschinerie
02. Hymnen
03. The Willy – Nicky Telegrams
04. In De Loopgraaf
05. Der 1. Weltkrieg (Percussion Version)
06. On Patrol In No Man's Land
07. Achterland
08. Lament: 1. Lament
09. Lament: 2. Abwärstsspirale
10. Lament: 3. Pater Peccavi
11. How Did I Die?
12. Sag Mir Wo Die Blumen Sind
13. Der Beginn des Weltkrieges 1914
14. All Of No Man's Land Is Ours
NBHAP Rating: 3,2/5
[/one_half]
Keeping the legend alive
EINSTÜRZENDE NEUBAUTEN is a living artefact in music history, worshiped by industrial and gothic music fans worldwide. The Berlin based band around mastermind Blixa Bargeld is best known playing their sound concept as well as their outstanding and uncompromising performances somewhere between the variety of pure noise, punk, classical (rock) concerts and their really own version of post industrial. Founded in the early 80s music scene of the cultural conclave West Berlin, in good company of artists like NICK CAVE, LYDIA LUNCH and more, EINSTÜRZENDE NEUBAUTEN continuously reinvented themselves. From the power and painful live presentations of their brutal sound collages, the scoring of theater plays (for example HEINER MÜLLER's Hamletmaschine) to the establishment of a totally new (and obviously more quiet) sound structure as a band, introduced by their famous album Silence is Sexy. With Lament friends of this ambitious and avant-gard gentlemen have finally the pleasure to listen to the first official release since 2007's Alles wieder offen.
Remembering the unforgettable
Lament is mainly the audio file of the studio version of a performance, created for the region of Flanders, especially for the town of Diksmuide. In order to remember the begin of the first world war 100 years ago, the band was commissioned to create such a performance which took place on the 8th November of this year, and decided to release it. Therefore EINSTÜRZENDE NEUBAUTEN's new longplayer became a mixture of sound collages, cover versions and original songs by the band. The whole bunch of tracks is surprisingly eclectic and so Lament gives a thrilling first impression. Presuming you keep your eyes closed and let your mind create the pictures.
Performance piece or LP?
Fact is, what's designed as a performance should be seen that way. And so Lament soon becomes, even for a fan of the band's extraordinary work, a confusing and unsatisfying bunch of sounds and musical pieces, with highlights but also a lot of indefinite expressions. One moment becomes charming through the interesting appearance of bass player ALEXANDER HACKE as the leading vocal part. Another strong one is How Did I Die, a song written from the perspective of dead or dying soldier. Inventive and experimental is the usage of some of oldest sound files in history (soldiers recorded on Phonograph cylinders, made of wax). Hence there are some interesting compositions, trying to give a new and more or less vicarious sound to some of most terrible, cruel and mostly unseen and therefore unimaginable moments of the last century in an artistic but also respectful way. But finally the term 'artistic' stays as one major criteria of Lament, since its topic and especially the strategy of the band's treatment makes the whole recording way too inaccessible.
Still working on exploring the boundaries between songs and sounds, EINSTÜRZENDE NEUBAUTEN have once more shared an interesting piece of experimental music.
—