[one_half last="no"]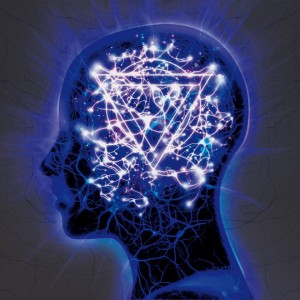 [/one_half]
[one_half last="yes"]ENTER SHIKARI
The Mindsweep
Release-Date: 19.01.2015
Label: Ambush Reality / Hopeless Records
Tracklist:
01. The Appeal & The Mindsweep I
02. The One True Colour
03. Anaesthetist
04. The Last Garrison
05. Never Let Go Of The Microscope
06. Myopia
07. Torn Apart
08. Interlude
09. The Bank Of England
10. There's A Price On Your Head
11. Dear Future Historians…
12. The Appeal & The Mindsweep II

NBHAP Rating: 3,5/5
[/one_half]
Stravinsky meets post-hardcore
It was no other than Stravinsky who inspired frontman Rou Reynolds to use a string quartet and brass for some tracks. With these orchestral elements in songs like The One True Colour (which also leaves space for clean vocals) and the thoughtful ballad Dear Future Historians… The Mindsweep reaches a new level of musical complexity and vitality. Furthermore, there are well-known and catchy combinations of hardcore and trance and even similarities to SYSTEM OF A DOWN (Torn Apart, There's A Price On Your Head).
Mutato nomine, de te fabula narratur
'Change but the name, and the tale is told of you.' This Horace quote at the end of the last song is just one of the various allusions to Italian and Greek scholars or historic revolutionaries. This restless band not only strives after musical innovations but also wants to to change something in the listener's heads. The Mindsweep is full of intelligent lines like 'illness is not an indulgence which you should pay for' (Aneasthetist) and 'atrocities go untouched under the guise of culture' (Never Let Go Of The Microscope) – a bitter experience ENTER SHIKARI have had, as they told NBHAP recently.
Less is more
The band's intention was to 'convey every possible emotion a human can have' with their music. But listening to the new songs, it get's clear that ENTER SHIKARI also try to alert people to all the shit that's going on in the world. From racism (The One True Colour), to war (The Last Garrison), to capitalism (The Bank Of England), to climate change (Myopia) – ENTER SHIKARI don't miss a trick. There is danger that this fight in so many fields comes across a little random but on the other side, who could hold it against them?
ENTER SHIKARI's latest work 'The Mindsweep' connects complex music with a clear message: The revolution starts within ourselves.
—