[one_half last="no"]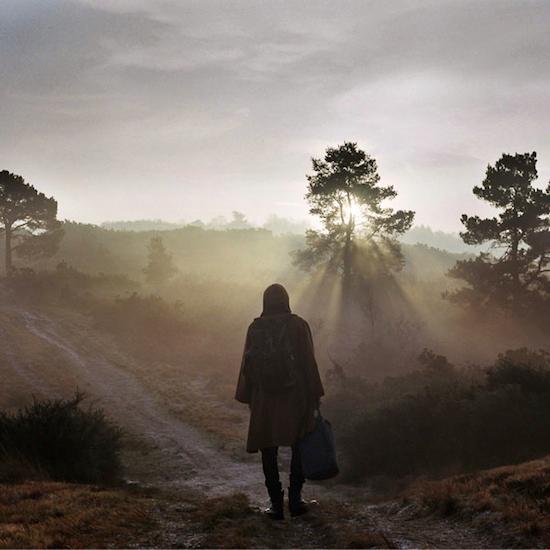 [/one_half]
[one_half last="yes"]ESBEN AND THE WITCH
A New Nature
Release-Date: 01.09.2014
Label: Nostromo Records
Tracklist:
01. Press Heavenwards!
02. Dig Your Fingers In
03. No Dog
04. The Jungle
05. Those Dreadful Hammers
06. Wooden Star
07. Blood Teachings
08. Bathed In Light
NBHAP Rating: 4/5
[/one_half]
The independence-factor
As a matter of fact, A New Nature is yet another great piece of work we would have missed without crowdfunding. ESBEN AND THE WITCH took the risk of gathering money via pledgemusic and decided to self-publish record number three via their own label Nostromo Records – free from any kind of label-policy. A New Nature is a grateful reply to the brave minds of its creators.
The STEVE ALBINI-factor
SHELLAC-mastermind Steve Albini's work as a producer is so unique you could identify it no matter what artist he's currently working with. Which doesn't mean that he annihilates the band's individuality. It's more of a puristic, stripped-down approach he stands for. Just listen to the enthralling sound-costume of No Dog or the various soundscapes of The Jungle. What a drum, that bass, what a blast!
The music-factor
Despite all the circumstances, ESBEN AND THE WITCH are a band capable of dealing with external forces because their music is a force of its own. This third record of the Brighton threesome is not only their best but most likely one that fans of PJ HARVEY, SWANS and GODSPEED YOU! BLACK EMPEROR all alike could agree on. Eight songs full of dread, mincing beauty and cinematic power.
'A New Nature' develops the more elaborate elements of ESBEN AND THE WITCH's sound – a brave, great and haunting record.
—