CocoRosie – 'Put The Shine On'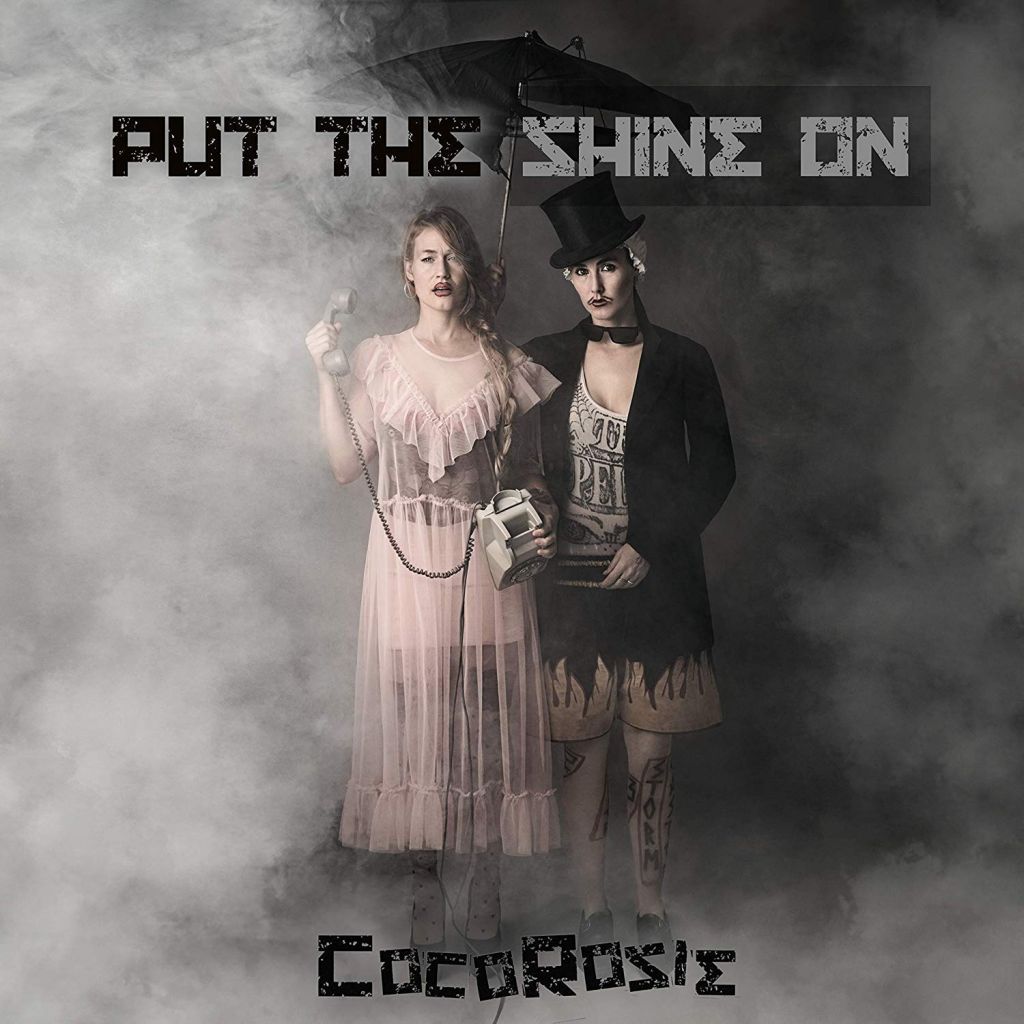 Sounds like… opening a musical toy box that has time-travelled throughout the last 100 years.
There's a nursery rhyme that goes "From left to right, and down from heaven, that's the way we make a seven" and it feels quite appropriate in relation to the Casady sister's seventh album. After experimenting with more acoustic concepts on their last LP Heartache City, CocoRosie are back with a full-on force of vocal styles, instruments, and tempo. As the album artwork already suggests, Put The Shine On is an investigation of how many different things can be opposed and brought together again.
Staying with the importance of numerology for a second, seven represents the union of earth-bound matters (4) and the divine trinity (3). Put The Shine On questions material reality with our desire to believe in something bigger. At its centre is our personal perception of mental health and how far out the mind can go without being labelled as mentally ill. This becomes explicit on Smash My Heart and the accompanying video which shows several patients being treated in 1800s-style asylum. The common portrayal of the institutionalised in pop culture hasn't changed all that much and almost always indicates a connection to a higher power. Even on Restless which tells a straight-forward story about a woman trying to find her path in the world, the supernatural is present since "voices of angels are calling her name". Throughout the twelve tracks the word pool prances between the occult and the everyday – "they're trying to Britney Spears me" illustrates perfectly how little the representation of mentally ill women has changed since Victorian times. Musically, these topics are emphasised by choosing variation over stability. CocoRosie are well-known for their coalescence of hip-hop, opera, electronic, pop and folk elements and on this LP, it has reached a new level by incorporating each element as a reoccurring theme that holds the songs together and creates a harmonious concept. Bianca and Sierra Casady scream, weep, rap, and whisper about the melancholic knowledge of being part of something greater while equally trapped in a human form. (Anna-Katharina Stich)
Stream It: ► Spotify / ► Apple Music / ► TIDAL
---
Four Tet – 'Sixteen Oceans'
Sounds like … sonic soundscapes with charm and chimes.
Over the past twenty Kieran Hebden managed to achieve something that's really hard in the field of electronic music – his own niche and a unique quality trademark. While his musical alter ego Four Tet has reached into many different musical fields over these twenty years Hebden's reputation is outstanding. He is one of the best and most talented and his field and his tenth album only underlines this status. The British musician has been constantly recording and releasing new Four Tet material in this time but still, his 2017 record New Energy was a revitalizing moment in his career and his best album in years so even for a man like him the stakes a surprisingly high for its follow-up but of course, Sixteen Oceans became the logical next step in the ongoing evolution of his sound and vision. It continues this longing for clarity and preciseness that already dominated the predecessor. In a clever and unique way Hebden plays with rhythmic patterns, sonic sound patterns and just the right amount of twists to keep you excited over the course of these sixteen tracks. It's this very rare ability to combine the straightforwardness of techno structures with musicality and emotion that makes the Four Tet sound effective and creates a really fascinating cohesive listening experience.
School and Baby start the album with fast beats but are both slowly unravelling hazy soundscapes that hypnotize the listener. Harpsichord however takes a more reduced approach and worships one of Hebden's favourite musical elements – the harp which also prominently returns over the course of this record. The laidback Romantics is a prime example here which starts quite pure but then once the bells, harp and vocals come in it turns into a totally different direction. Hebden's knowledge about musical dramaturgy is one of his strongest skills and I simply love the way how he builds up songs. The over-seven minute long Love Salad is a great example here but also a track like Insect Near Piha Beach. It starts surprisingly rough with a hard kick drum but once the harp comes into play things take a different turn. And don't even get me started on the haunting Something In The Sadnesss. Time flies quickly on this album and Hebden's once again pretty clever when it comes to mixing the longer tracks with short interludes that break the album's story in a clever way. Sixteen Oceans is synthetic story telling at its best, it's an electronic emotional affair and a must-listen experience who seek for more in electronic dance music than just simple club bangers. It's an almost meditative alternative draft to many other competitors in the game, showcasing the artist's standout position in this field. (Norman Fleischer)
Stream It: ► Spotify / ► Apple Music / ► TIDAL
---
JFDR – 'New Dreams'
Sounds like … a softness that speaks louder than noise.

When was the last time your life was quiet? Not really in the sense of noise noise, but how much input you had to handle at any one time? Writing this right here and now, noise is calling out from phones and screens, for obvious reasons, but really that's all the time now, even if the source material is usually less serious than coronavirus. But it always feels like your attention is spread thinner and thinner between so many different things, until you're not really paying attention to anything at all.
I worry about that a lot. I worry that I'm never going to be able to listen to music again the way I did as a kid, before I got a smartphone and even the internet really, and could listen to records properly away from online. I worry that I'll never be able to give an album that richness of attention again. But with the Icelandic artist JFDR's second album New Dreams, I did my best. I had a 40-minute walk through a quiet area to a friend's place for dinner, so I listened to it once on the way there and there way back [and a couple more times too obvious – I am supposed to be reviewing it], and could give it as much focus as anyone can anything in messy 2020.
And I'm glad I did that, because New Dreams is an album that really needs, and deserves, your attention to love it. Firstly, it's a very soft album, mostly a thatch of piano and acoustic guitar, and that means you need to listen to it – it's not going to overpower other things to make itself heard. But once you settle into that landscape, New Dreams' wonders start to open up to you, like the cutting rawness of the I Wish I'd See The Way You See Me, softy-augmented by production that stretches it skywards from the simplicity of the recording. There's magic there in the way the beat drops into the waves-washing-shore rhythm of closer Drifter and the song blooms into something bigger and grander. It's there in the starstruck spectral ballroom swing of Juno. And it's there in the character of Jófríður Ákadóttir, caught in a space between home and the world elsewhere, between herself and other people, a compelling narrator as she tries to find her feet and reflect on it all. So if you are going to finally cut down on the channels, and try to really give things in life proper focus, New Dreams is a wonderful, sweeping album that's definitely worthy of the full measure of your attention. (Austin Maloney)
Stream It: ► Spotify / ► Apple Music / ► TIDAL
---
Porridge Radio – 'Every Bad'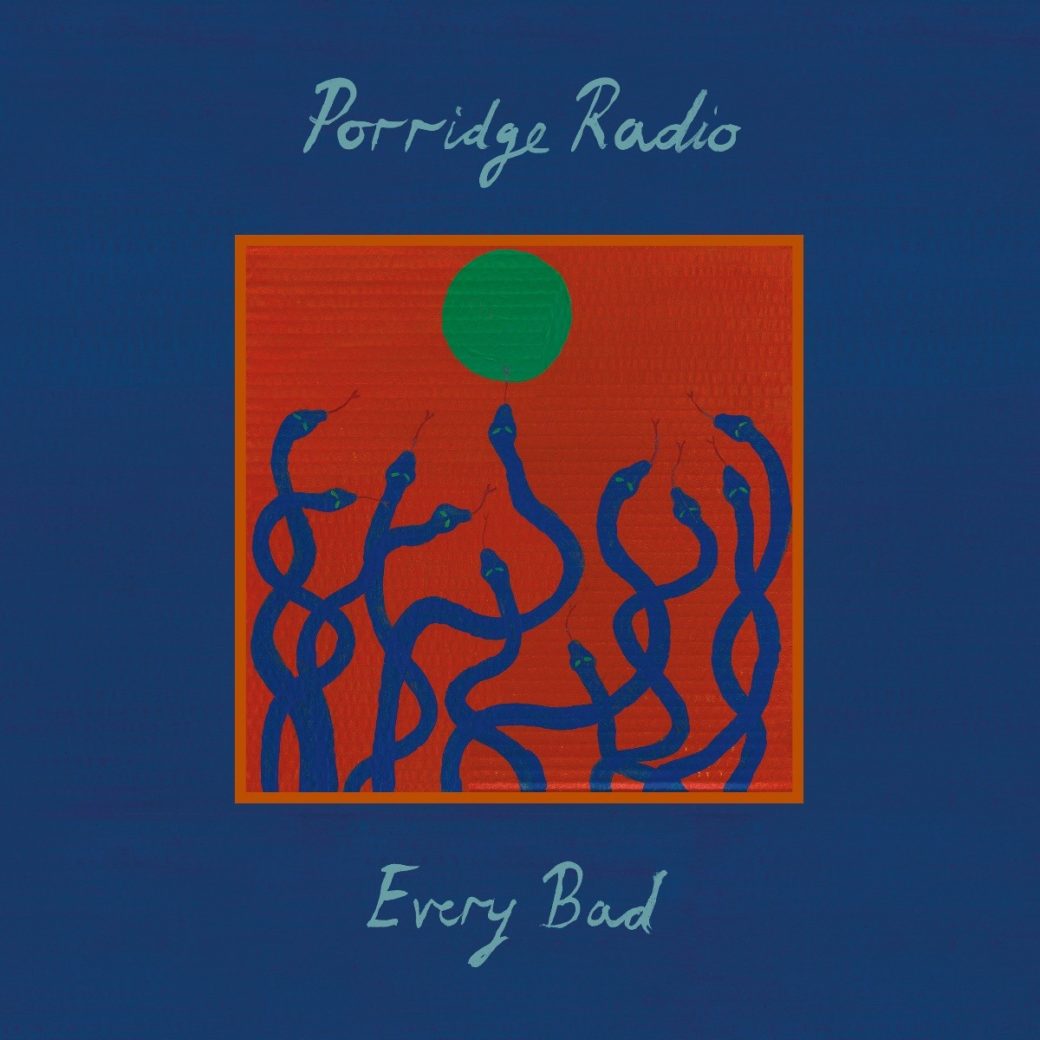 Sounds like … sore vocal cords and urgent indie rock to exorcise your demons.

You are standing by the shore of the rough seaside. The salty mist of the crashing waves splashes in your face and suddenly you feel like screaming. That is what Porridge Radio's latest album, Every Bad, sounds like. The four-piece from Brighton has the wild, unhinged energy of the stormy seaside engrained in their DNA and music. The eleven-track strong record shifts from explosive alternative rock anthems to dreamier indie approaches, held together by the unique vocals of lead singer Dana Margolin. Her bruised and emotionally loaded vocal performance goes underneath the skin as she repeats the deceptively basic lines over and over again until they turn into mantra-like hymns.
Opening with Born Confused, the artist embarks on a journey to answer the questions every person in their early twenties sees themselves confronted with. Heavily shifting in dynamics, Porridge Radio let their songs take time to develop, rise and fall. The desperate wails of Dana Margolin communicate different messages from, Circling's seemingly self-convincing attempt of her being okay, to Sweet's knock-out punk lines. 'My mom says I look like a nervous wreck because I bit my nails right down to the flesh', she howls before the deafening rock instrumentation smashes the eardrums to pieces. In its musical extreme, Every Bad is a soul-cleansing and cathartic affair. With her unique vocal style, Dana Margolin delivers raw truths and makes the listener turn inwards to examine the true meaning of her mantras. 'I don't want us to get bitter, I want us to get better', she aches with such intensity that you want to scream along until your throat is sore and dry. (Liv Toerkell)
Stream It: ► Spotify / ► Apple Music / ► TIDAL
---
Hilary Woods – 'Birthmarks'
Sounds like … slowly sinking into a nightmarish abyss.
How dark can one album get? It feels as if Irish multi-instrumentalist Hilary Woods is on an ongoing journey to answer this question. Her wonderful 2018 yet underrated debut Colt already answered the call for darkness in quite an intimate and gentle way. It was a tender piece of atmospheric goth folk, perfect for those moments when the night reaches its darkest point. The follow-up Birthmarks however is a different affair as it sees the artist taking her nocturnal vision even further into more adventurous and partly even disturbing territory. The album was written over the course of two years and recorded between Galway and Oslo one year ago while Woods was heavily pregnant. It became quite an existential affair that was inspired by inner transmutation in the face of anxiety, the power of nature, experimental music, field recordings, cult, loneliness and many other things. Right from the moment the heavy Tongues Of Wild Boar opens the record you get an idea of this new direction. It's less tender than the first album, introduces distorting electronic elements and a certain heaviness to Woods' musical cosmos. It feels familiar yet quite strange and unusual.
The following tracks Orange Tree and Through The Dark, Love are musically closer to Colt but also present a broader sonic sound spectrum to the listener. Hilary Woods' already quite reduced vocal performance gets even more lost in the music here. Later on her voice doesn't even need lyrics to unfold its magic (Lay Bare). An instrumental track like Mud And Stones sounds exactly like the title implies – it's a field-recording-fuelled piece of gloomy jazz that sees the artist freeing herself from traditional songwriting structures. The distorted The Mouth takes this notion even further, ultimately resulting in Chasing Ritual which became a disturbingly melange of industrial sounds and heavy noise textures that wilfully want to leave the listener with an unpleasant feeling, I guess. The fragile closing track There Is No Moon can't shake of this overall feeling that Birthmarks leaves. It's not an easy album, it's not a nice listening experience – it longs to physically shake its listeners and create a feeling of restlessness and cathartic discomfort. This record might take a few moments and a fitting nightly setting to unfold its magic but once it does you won't regret it. (Norman Fleischer)
Stream It ► Spotify / ► Apple Music / ► TIDAL
---