A Perfect Circle – 'Eat The Elephant'
There is a time for everything. And now is the time for a magnificent return.
It was a hiatus that truly took patience to a great extent on both sides – A Perfect Circle and their fans. Meanwhile, babies have become teenagers and the band has been busy with their various well-known projects. Fourteen years later, reuniting and most of all reconnecting to each other as musicians as well as longtime friends can be a tricky thing. With the music industry always moving on quickly to the next big thing, A Perfect Circle could easily have been pushed aside after over a decade of not releasing any new studio material, but what they found instead was a loyalty and remaining interest in their creative world that allowed them to work intensely on their new album Eat The Elephant. All while defying the signs of the times.
In fact, they did so by 'eating the elephant one bite at a time' as they say. Step by step, A Perfect Circle carefully formed one song after another and teased some of the new songs live for the first time while playing shows in the US last year. With everything that has been going on politically in their absence, the band could have returned with a musically and lyrically explosive content bursting with anger filling every song. However, Tool mastermind Maynard James Keenan and Ashes Divide frontman Billy Howerdel teamed up again to wrap their frustration and anger as well as social criticism in a new found mellowness that doesn't feel the need to run us down with full force. Its strength lies in the record's very straight forward, melodic attitude that immediately creates enough intensity without being overly fierce on a musical level. (Annett Bonkowski)
Song to get you started: Disillusioned
Stream it now: ► Spotify / ► Apple Music / ► TIDAL
---
Perel – 'Hermetica'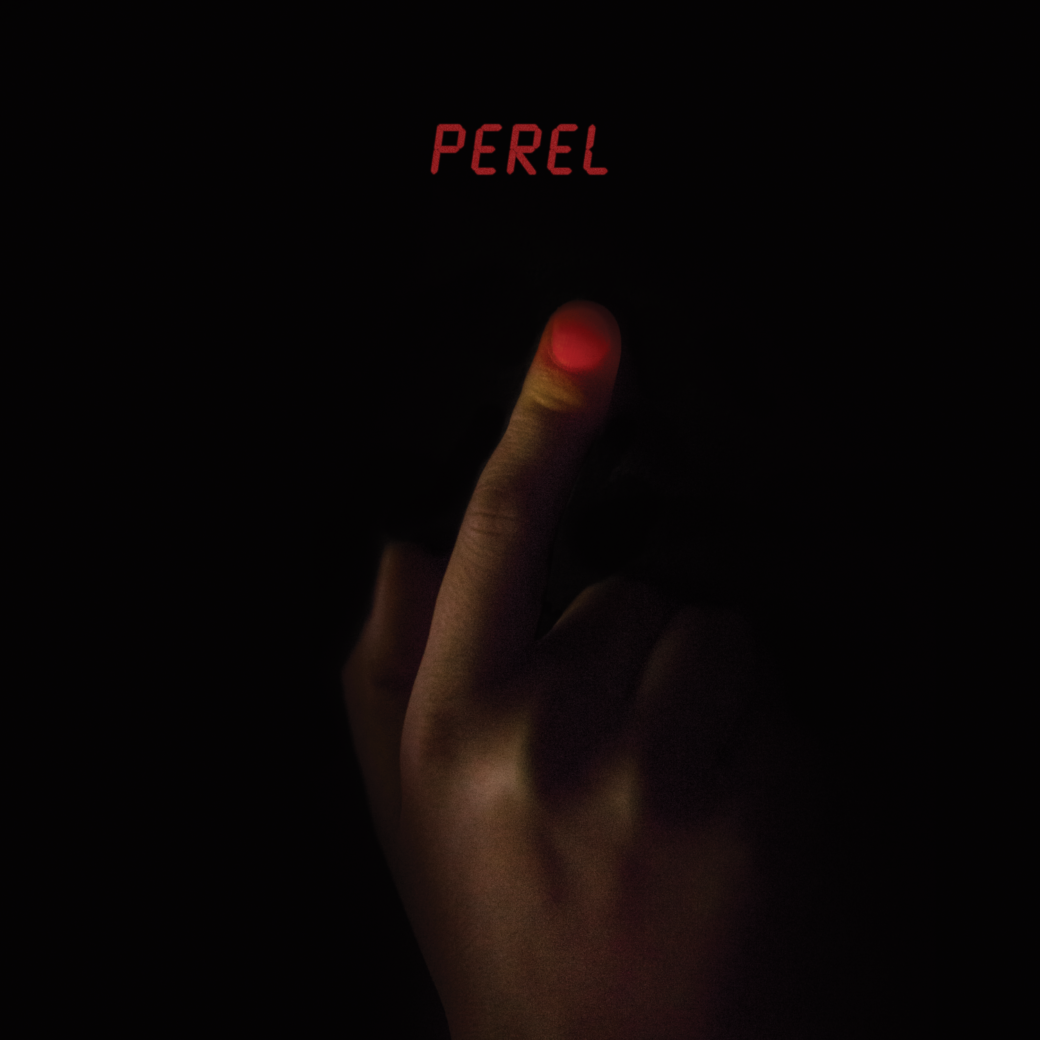 An adventurous take on techno with twists and turns, delivered by German's new shooting star in the scene
A lack of musical skills in the field of techno music usually isn't that bad as long as the productions work inside the club context where it's often a different set of criteria that matters. But a broader horizon and musical understanding can come in handy once you'd like to enjoy a record out of that context. Annegret Fiedler delivers such a record with the debut full-length of her alter ego Perel. Hermetica became an adventurous electronic music trip that reaches beyond the usual four-to-the-floor mentality. Instead, the first ever German signing on iconic New York label DFA Records, combines all the strengths of the genre with influences from new wave and kraut rock experiments. The fact that she's also a trained singer and multi-instrumentalist gives Hermetica additional depth. The tracks Projeckt 3, Pastarella Al Limoncello and Si start the record in a dark and hypnotic way, diving deep into techno territory.
But just before you think we'll continue that path, a song like Alles comes along. Fiedler presents a proper pop tune with 80s pop references, build upon dancefloor DNA. The cryptic German lyrics definitely help to set the mood straight. With the following industrial interlude PMS and the psychedelic ambient piece Signum Viridi Perel further extends the cosmos of her album. Myalgia adds a certain lighter feeling to the sound before the epic closing track Die Dimension takes Fiedler's sound straight into space or into Blade Runner-like dystopia, depending on your interpretation. With its notion of futuristic nostalgia, Hermetica is a must-listen experience for those who see more in techno than just kick drums, bass lines and Beatport charts. (Norman Fleischer)
Song to get you started: Die Dimension
Stream it now: ► Spotify / ► Apple Music / ► TIDAL
---
Alexis Taylor – 'Beautiful Thing'
The Hot Chip front man delivers yet another quite satisfying solo record.

I don't know what I expect from Alexis Taylor's third album but it wasn't this. The synths,soft electro beats and preoccupied vocals in perfect harmony I expected. But what I didn't expect was a quiet darkness. The opening track Dreaming Another Life  takes a sombre tone from what we expect and love from Hot Chip's hottest but this serves as a quiet reflective introduction into the crazy club beats of Beautiful Thing. The record from there on in goes from strength to strength, increasing in intensity and club worthy beats before taking a slightly sombre tone in the ironically named A Hit Song.
The perfect mix of gleeful tracks and reflective moments. The reflective moments are deep and soulful and equally matched in soul by the club bangers. Oh Baby steals the show where Taylor's vocals take on an almost 1960s lust with his unique brand of modern synth pop. From me being 16 and using a fake ID to dance all night to the very electro beats Alexis was producing I guess I imagined it couldn't get better than that and today I have proven my stupid young self wrong because this is perhaps the greatest of Alexis Taylor. It is, indeed, a Beautiful Thing. (Hannah Fahy)
Song to get you started: Oh Baby
Stream it now: ► Spotify / ► Apple Music / ► TIDAL
---
Die Nerven – 'Fake'
Germany's most talented bunch is no more. Die Nerven are now officially the most complete rock band in the country and Fake their most fulfilled record to date.
One has to admit that Die Nerven have a sense for appropriate adjectives to describe our contemporary times. While their previous releases Fun and Out perfectly summed up the desperate, lost hedonism of youth as well as the unshakable feeling of disconnection and alienation, they now return with a new record called Fake – a word that tends to haunt our everyday lives lately more than it ever should have. This sense for moulding their (abstract) environment into (abstract) words and phrases is not just a footnote; it extends to the music of Die Nerven. While they may have been considered to be the most talented rock band in Germany before, Fake bears the potential of another breakthrough. It's a record so focussed, so immaculately pissed and reflected, that it easily could gain audiences anywhere in the world. No matter the language.
The most striking thing about these twelve new songs probably is how consequently they refine the stilistic variety of Die Nerven's previous records. They've never been as much a post punk band as some might have wanted them to be. To a greater degree Die Nerven are a band very aware of rock music's inherent struggles and how that is what makes it so appealing: The energy that arises from different styles emulating and simultaneously trying to emancipate themselves from one another. There is a pop appeal in Niemals, there are industrial sounds in Frei, there's Trail of Dead-progressiveness in Dunst, yes, also post punk in Skandinavisches Design, there is a certain kraut vibe in their playfulness – all presented in the tight manner that only a group of three friends that played their asses of (and that are talented and hard working enough to develop as a band) are capable of. Fake is a flawless record by exactly not trying to be perfect. Highly energetic, not trying to explain or making sense of things, but articulating anger and alienation as what they are: abstract, frightening feelings of loosing control. At the same time this album is an affirmative affair because times are to fucked up to just be pissed. Now, how they did this is a mystery to me but it works perfectly. (Henning Grabow)
Song to get you started: Dunst
Stream it now: ► Spotify / ► Apple Music / ► TIDAL
---
Tess Roby – 'Beacon'
A ethereal endeavour into the artists own childhood is waiting for you on this hidden little gem.
Johnny Jewel's musical taste remains trustworthy. No matter how different the releases from his label Italians Do It Better might appear, they are always connected by a certain dark notion and love for analogue synthesizer sounds. Montreal-based artist Tess Roby and her haunting debut album Beacon add a more melancholic and purist spirit to the roster of the label, delivering a record that works as a personal reflection and also tribute to her late father which passed away in 2015. Beacon is a spiritual homage to him but also to Roby's childhood. Named after the monolith by the same name which crowns Ashurst Hill in Dalton, Lancashire the singer/songwriter returned to this place of her childhood, at least in spirit. 'Throughout my life I have felt the pull to return to it,' she says in the press release. 'I'm beckoned by father's roots and by the sullen landscape of fields leading to the coast.'
The eight songs on Beacon were recorded with the drum machines and synthesizers Tess Roby found in her father's recording studio, creating a raw and reduced atmosphere that leaves all the space these songs needed. Tender and introspective ballads await the listener right from the opening track Given Signs. Roby's voice and gentle guitar play set the frame while the old-fashioned synthesizers add that familiar Italians Do It Better atmosphere. In her tender and dreamy approach towards electronic pop music Tess Roby clearly resembles artists like Glasser, Poliça and Class Actress. Sometimes that results in more existential and heavy-hearted tunes (Catalyst), sometimes in lighter moments (Tripling) but all in all she keeps things simple and therefore quite effective. Beacon is a joyful and personal little story that deserves your attention. (Norman Fleischer)
Song to get you started: Ballad 5
Stream it now: ► Spotify / ► Apple Music / ► TIDAL
---