Little Dragon – 'New Me, Same Us'
Sounds like … disco disco party party with the right tinch of melancholy.
Little Dragon have a solid repertoire of five records with different shades of electropop under their belt. New Me, Same Us does not divert from this path but takes the shiniest sequins out of their established oeuvre and sows a new dress out of it. The band's success has benefited from an impressive collaborative history including SBTRKT, Flume, Mac Miller, Kaytranada as well as a feature on Flying Lotus' latest album Flamagra which likely let to the choice of releasing the new LP on Ninja Tune.
A signature characteristic of the four-piece is their talent to add levity to all kinds of emotional expression. The focus shifts back and forth from synths, R'n'B and funk elements to Yukimi Nagano's lyrics, achieving a beautifully balanced pop album. Hold On, Are You Feeling Sad? (featuring Kali Uchis) – the two singles, and Rush being the more upbeat tracks, stand out through their disco sparks and danceability. Another Lover, Stay Right Here, and Water carry a neo soul-vibe which blend with softly sung lyrics such as "I can't understand what I'm doing, don't understand where we going, please understand where I'm coming from, understand that it's all in me". New Me, Same Us is filled with intricate moments of reflection and there is a sweet ambiguity if the well-produced instrumentals should distract or point us towards our own contemplating nature. (Anna Stich)
Stream It: ► Spotify / ► Apple Music / ► TIDAL
---
Half Waif – 'The Caretaker'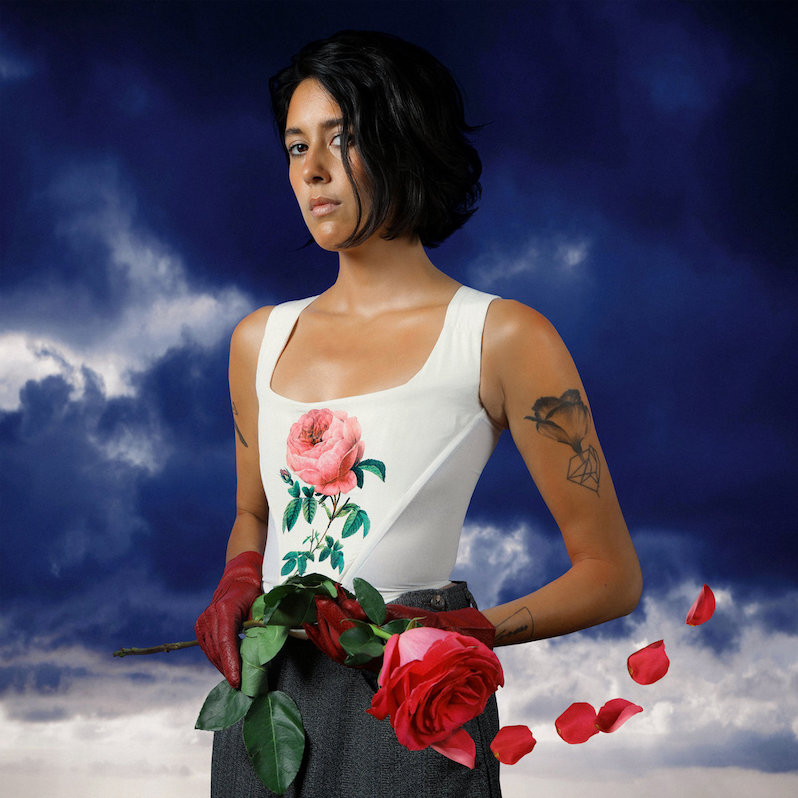 Sounds like … synth pop even an indie rock fan can get along with.

'Baby don't worry about me / I don't worry about you' Nandi Rose aka Half Waif croons on Ordinary Talk. The singe embodies the energy of the entire record The Caretaker pretty well. With brooding electronic touches, dramatic piano melodies and somber vocals, the artist creates a cosmos of her own and revitalizes the commercialized genre of synth pop. After the acclaimed debut Lavender, which was inspired by the flowers growing in the family garden, her personal family history snuck its way onto the current LP as well. Half Waif keeps returning to topics like the 'family legacy of losing and seeking homes'. Exploring human connection and the feeling of belonging is also what drives In August. Here the artist takes a sober look at a friendship breaking up over a year's time. With hushed synths, the slow burning track displays the confidence with which the artist moves within her genre.
If Half Waif did not lure you into her web yet, the ballad My Best Self is sure to sweep you off your feet at last. Nandi Rose's vocals clear and pitch perfect hit a nerve. Accompanied by lush breezes of synthesizers, she moves from perfect falsettos to rawer timbers. The Caretaker shows an artist confident in what she is doing. As a warning sign to herself torn between need for independence and the reality of dependence that we cannot escape, she invents the character of The Caretaker. 'The weeds are growing everywhere, and she's not taking care of herself', she tells the story of someone entrusted to take care of a garden metaphorically herself. If everyone's dilemmas sounded this gorgeous, synth pop would be more than just a shallow chart-topping genre. (Liv Toerkell)
Stream It: ► Spotify / ► Apple Music / ► TIDAL
---
Hundreds – 'The Current'
Sounds like … an elegant flux of compassion and devotion.

For their fourth major release in their impressive decade-long journey as Hundreds, the sibling masterminds Eva and Philipp Milner chose to embrace an imagery that perfectly relates to the consuming quality of their sound. The Current epitomises the progressive sonic adventures in electronic pop music, which the gifted duo has been honing in years past. Adventurous, refined and artistically delicate, this record is one "about the flow, about letting yourself go and being a close observer of that process". It also finds Hundreds step out into the open, delivering a sophisticated and sincere work of art.
It should come as no surprise, that Eva's pure melodies float graciously across the eleven pieces, which contributes greatly to the vast soundscape that The Current is building up. Charged and anticipatory, the first track Vessel In The Sky initiates the voyage, comprising the fragile ambiance of a world adrift and featuring the surprising appearance of Philipp on the microphone for the first time. Equally atmospheric and balancing between tender melodies and swelling floods of electronic inventories, Hundreds erect refined sonic structures in songs like Calling or Body Of Water, only to tear them down again on Ready Shaking Silent or The Storm. The flow of melodies creates a flow-like feeling, added by hazy beats and subdued drum elements as well as ingenious electronic arrangements. It is with these immersing soundscapes that The Current knows how to captivate its listenership in the unobstructed flow of its dynamic rising and falling. The broadness of this record then also lies in the themes, that the songs address. From the compassion of revisiting an old friendship in the title track, the revenge-tinted quality of Ready Shaking Silent to the charming escapism of In The Air, Hundreds leave almost no sentiment unturned. And they do so with absorbing artistic elegance. (Andreas Peters)
Stream It: ► Spotify / ► Apple Music / ► TIDAL
---
Nicolas Jaar – 'Cenizas'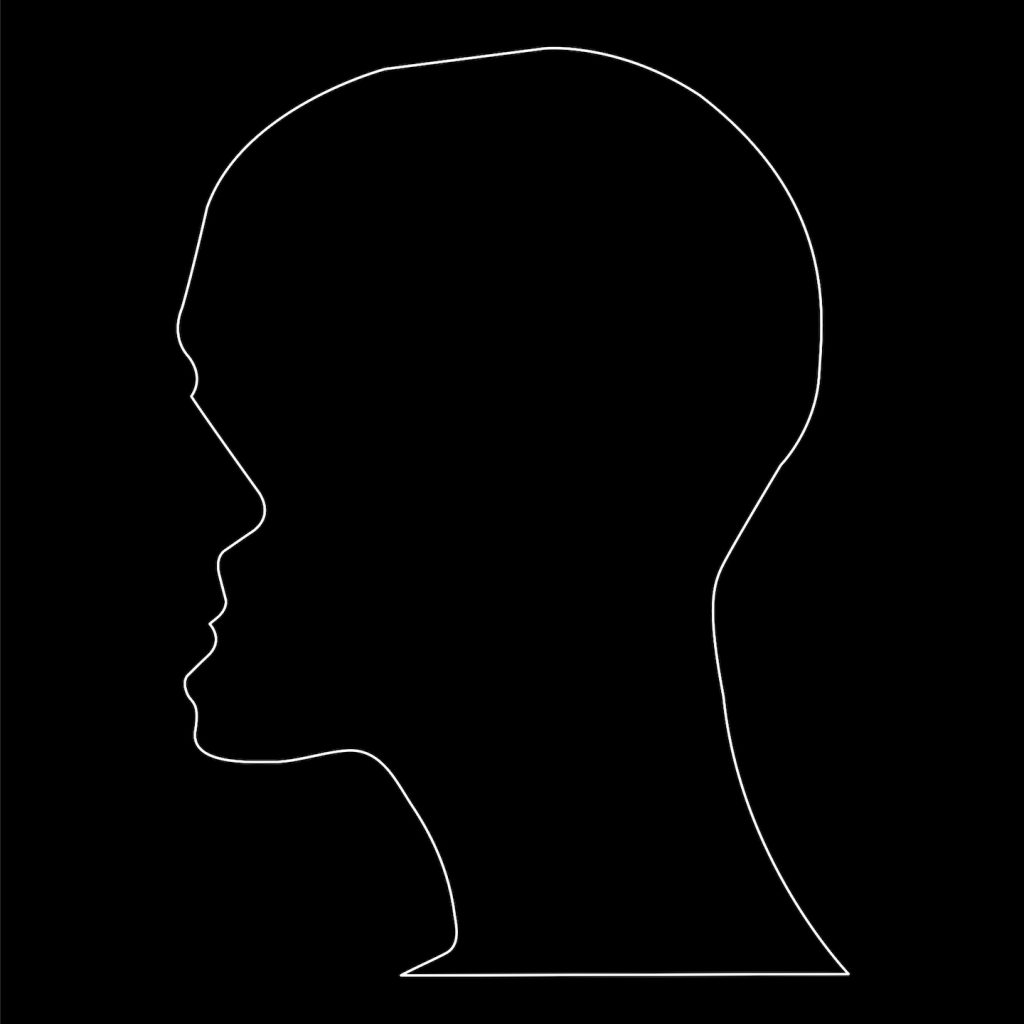 Sounds like … discovering a sacred temple ruin in the middle of the jungle.
The first thing is: before listening to Cenizas, I did not know I needed this kind of music in my life but now, I do not want to live in a world without it. Nicolas Jaar has been blurring the definitions of electronic music for around 10 years: the lines between the acoustic and the digital on Space Is Only Noise, the interrogation of political techno on Sirens, the combination of chaos and pop-sampling as his moniker Against All Logic, and now, with Cenizas pushing the limits of sound under enlightening scrutiny.
In late November 2019, Jaar posted two videos on Instagram showing speakers buried in sand for an art installation and documenting how their vibration affects the rocks around them. There is a texture to this image that melts with the consecrated air around each song – merging physicality and otherworldliness. The opener Vanish beginning with woodwinds hallowing through what sounds like an enormous room is broken into by Jaar's own voice layered into a choir, moving smoothly into Gregorian cantillates of Menysid. On Gocce, wobbling percussions come together with an underlying two-note piano line, a jazzy bass and a meditative humming. After the introspective motifs of the first five songs, Mud gives the impression of a spiritual gathering with ceremonial drums keeping a straightforward pace, tambourine shakes and the Chilean artist's rumbling voice. Garden is one of the few tracks that keep a melodic instead of an atmospheric feel, a clear piano theme is introduced, varied into its single components and then supported by lightly ringing bells. There is an undeniable 'As above, so below' – aura to this record and the ideal room for it to be heard, should have the importance of a place of worship. Cenizas means 'ashes' in Portuguese and if this is the soundtrack for rising from them, I am Oh so on board. (Anna Stich)
Stream It: ► Spotify / ► Apple Music / ► TIDAL
---
Sorry – '925'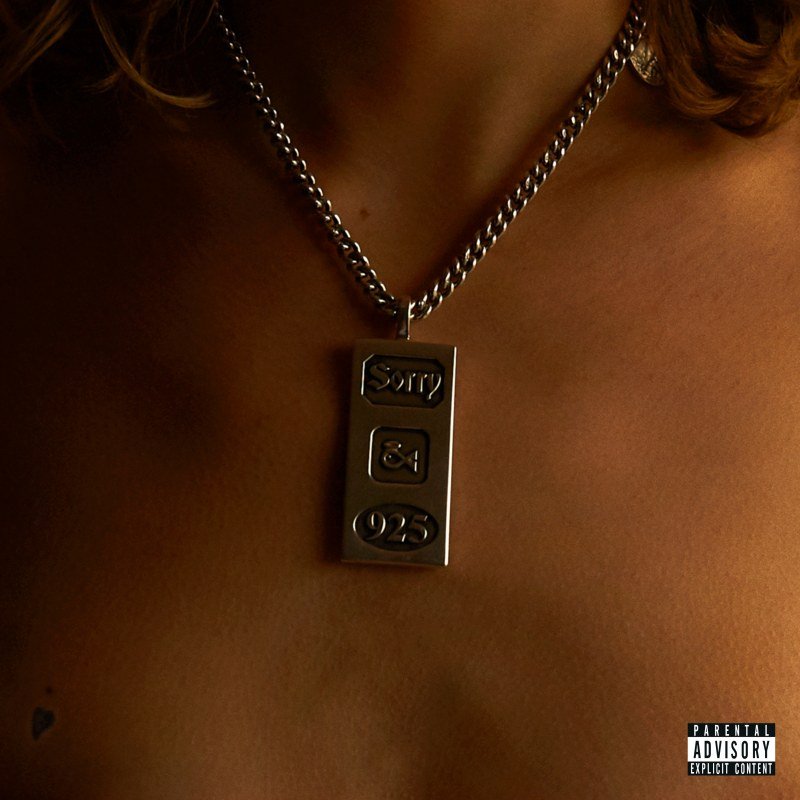 Sounds like … a musical backdrop for the woozy hours of waking up to a bad hangover.
Emerging from the vibrant London indie scene and not afraid to pour fuel into fire, Sorry are more than predestined to become the new poster people of what guitar music in 2020 can sound like – if they only ever cared enough to go for a label like that. Formed by long-time school friends Asha Lorenz and Louis O'Bryen, later added by Lincoln Barrett and Campbell Baum, their debut output 925 contains all the progressive inventiveness that the four-piece has to offer. In it, febrile and charged downer rock songs display a disenchanted vision of our modern world, which competes with a relentless ache for love, pleasure and excess. As if apocalyptic imagery were embraced by metaphors of present-day need for comfort and security. Or, to put it bluntly, a musical universe between heaven and hell.
The jazz-inspired first track Right Round The Clock bounces off the action. The haunted and sombre vocals of both Lorenz and O'Bryen, in the form of a dialogue, perfectly deliver the song's desperate craving for fame and love. As heard in the chorus punchline "I'm feeling kinda crazy, I'm feeling kinda mad / The dreams in which we're famous are the best I've ever had", which is a reference to Tears For Fears' famous lines in Mad World. Fierce drums and raving electronic guitars then continue to lead the way in songs like Starstruck, a song that feels like a spiral, echoing the powerful energies of excess and seduction. But in the course of the record Sorry also manages to strike the more quiet tones as well. The hazy piece Rosie and the sentimental sounding ballad As The Sun Sets are fitting examples here. The latter does not come without a slight nod to Mr. Louis Armstrong. "What a wonderful world / what a hell of a day", Lorenz' fragile voice laments, backed by a full range of distorted guitars. Yet, one cannot question the beauty that lies in the gloomy juxtaposition of the desolate and the magnificent. The power of this record lies in the ability of Sorry to paint a distorted universe which equally mirrors as well as criticises the world we live in. That they manage to deliver this without sounding a bit pretentious, is what makes 925 even more enjoyable. (Andreas Peters)
Stream It ► Spotify / ► Apple Music / ► TIDAL
---