Snow Patrol – 'Wildness'
Everything means everything! You might call that naive kitsch but the British arena rockers have lost any interest in 'being cool' long ago.
In the world of music seven years can be a lifetime. And the world has surely changed since we last heard of Snow Patrol; it's a different one, more chaotic and confusing than ever. It's a world in which the plain optimism of Gary Lightbody and his band got it harder to shine through all the cynicism. It's a tough restart for one of the most successful bands of the past decade. In many ways, Snow Patrol appear to be a 'hate them or love them' thing for many. They might have always been a less annoying version of Coldplay but that doesn't make their stadium pop/rock any cooler, right? I always liked them because Lightbody is a good songwriter and especially their earlier work, like 2003's great LP Final Straw, is full of beautifully crafted songs. Following the Chasing Cars hype the British group suddenly saw themselves hitting the mainstream and it somehow felt as if they never fully recovered from that. Seven years after Fallen Empires their seventh studio album tries to bridge past with present, reminding their audience of their old strength while hopefully attracting new people.
It took a few years of silence, writer's block and search for inspiration to make Wildness happen. The result is pretty much a continuation of last decade's Snow Patrol with a few slicker and more contemporary moments. There's a sense of existential seriousness surrounding the record. It's all in or nothing, it's the big questions that haunt Gary Lightbody. 'It shouldn't be so fucking hard' he sings in the cinematic opener Life On Earth. His distinctive voice now comes with a certain cracking notion you might want to label 'wisdom of age'. Lightbody's determined belief in the good things is put on test these days and Wildness is his shield against it. 'We're all just humans in the end. It's so damn simple.' he insists in Empress, probably the most atypical Snow Patrol song on the LP, next to the old-fashioned piano ballad What If This Is All The Love You Ever Get? There's something quite comforting in these moments while the ones that try to continue to the posh production path of the previous album can feel a bit out of place (like the forced joint venture between Americana folk and synthpop on Wild Horses or the R&B vibe on A Youth Written In Fire). Right till the existential Life And Death you sense that Wildness was a hard thing to craft. But it also shows what magic Snow Patrol can still create if they would only follow their hearts more than their brains and marketing strategists. Hopefully we don't have to wait that long again before we find out. (Norman Fleischer)
Song to get you started: Empress
Stream it now: ► Spotify / ► Apple Music / ► TIDAL
---
Jenny Hval – 'The Long Sleep'
It's Jenny Hval – you know what's coming. Norway's great musical explorer looks to the subconscious on her new album.  
It's always a treat to have Jenny Hval back in action. The Norwegian is one of pop's great artists, creatively dexterous enough to spin in any direction she wants. Ten-minute rough noise track that mediates on the relationship between death, sex and capitalism? Jenny's got you. Sparkling, sun-dappled chorus? She can do that too. This makes every Hval release a Christmas day feeling for her fans: behind the wrapping, who knows what she's put in the box this time?
The Long Sleep, Hval's first release since 2016's album Blood Bitch, is a four-track EP, so here we're seeing Hval in short-story form more than the novels of her albums (she actually also has a novel, Paradise Rot, out later this year).  This EP sees Jenny Hval try and create subconsciously, to work with the instinctive rather than the planned. And if you want to understand The Long Sleep, you could even process it as a sleep cycle. Opener Spells is the glorious dreaming, its gorgeous chorus and flashing trumpets and sax making it a stunning pop vision with abstract roots, the same way a dream holds its distance from reality. Then we move into The Dreamer Is Everyone In Her Dream, where echoes of Spells flow in and out, before the mood turns, pulses quicken, Hval returns as a chirping choir, and it transitions into the storm that is The Long Sleep, ten minute of ghostly sound art, the nightmare if we're holding to this sleep analogy. And then – daybreak, the birds start chirping and I Want To Tell You Something, the artist's attempt to translate what this album means into words. Or not: 'There should be something I could tell you, there should be something I could say directly without lyrics and melody'. Eventually she wraps up with: 'I just want to say: Thank you. I love you'. But it feels like The Long Sleep does deal with meaning beyond a kind of conventional communication, those things we sense in our subconscious but can't understand on our usual terms, because understanding them on our usual terms is like trying to freeze smoke. But music is as good a way of getting there as any, and that's what The Long Sleep is. Or is it? Like all Hval's work, The Long Sleep makes you think. Like real artists should. (Austin Maloney)
Song to get you started: Spells
Stream it now: ► Spotify / ► Apple Music  / ► TIDAL
---
Inner Tongue – 'Favours'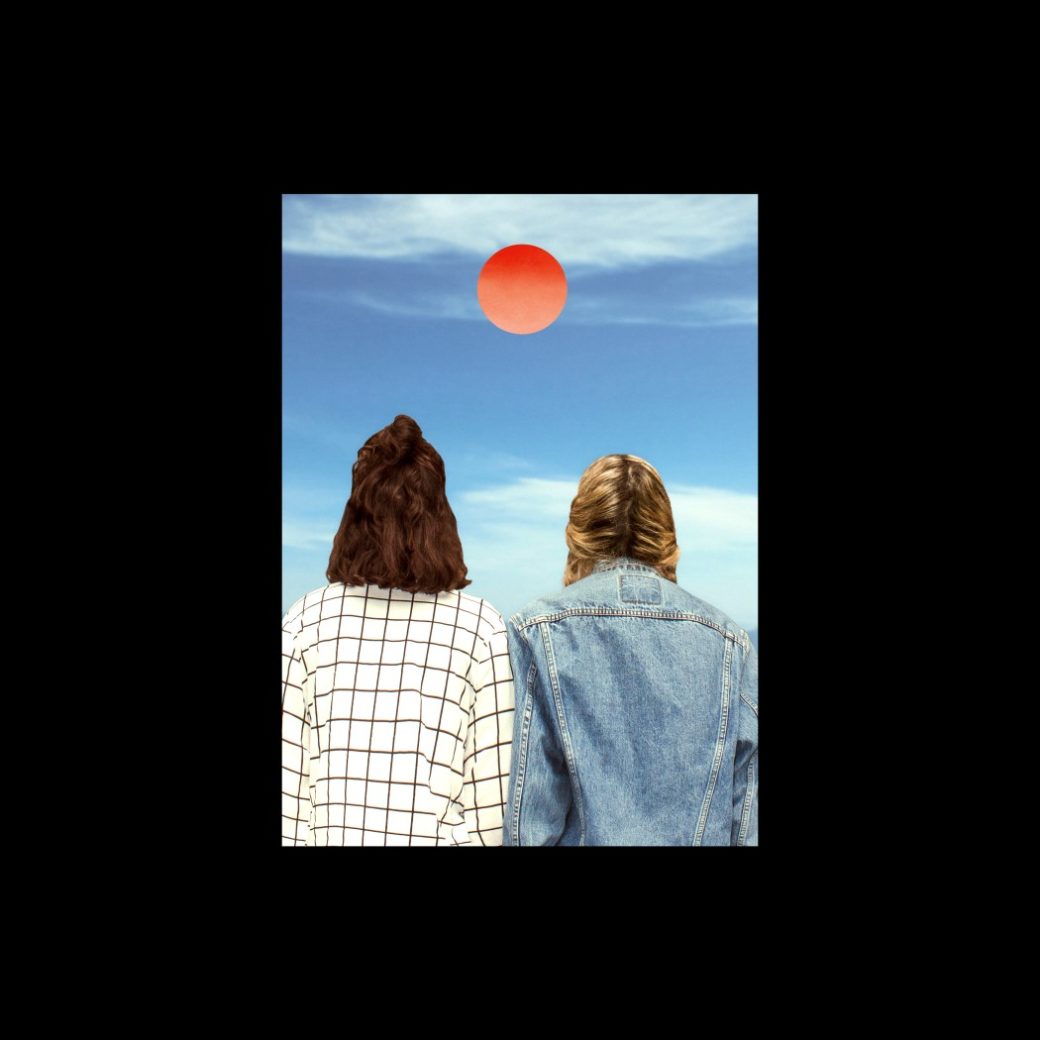 It's come a long way. But ultimately, Favours channels Inner Tongue's two different artistic personas.
The story of how Inner Tongue basically had to start his career from scratch is quite public by now: A vocal cord disorder in 2013 set back all that the Vienna-based artist had planned for his music. Erasing almost any possibility of vocally expressing himself, he had to rethink his music in terms of how he could make songs work, breathe and live without a voice. After putting out a few singles and an EP, Favours finally marks the first full-length for Inner Tongue. And it really channels the two different artistic personas he was forced to develop. An astonishing, ripe and highly entertaining affair.
You rarely find artists around Europe that really emit the otherworldly beauty of international chill wave or dub stars. Often the music seems a little too heady, a little too wanted. Luckily, Inner Tongue preserved himself a decent amount of playfulness. Paired with a really good ear for tunes and variety, songs like Teeth really stick with you. The sound of Favours is sometimes ethereal, often volatile. With Inner Tongue's voice that's both marked by self-esteem and fragility, all songs develop a life of their own while blending into each other sound- and groove-wise. Tracks like Fallen Empire sometimes even resemble THE German institution for innovative indie tunes, The Notwist. A comparison not to be drawn lightly. Both, the hard work behind it and the will to remain light-headed, showcases the two different artistic approaches, Inner Tongue was forced to develop. Favours is a record that has a long and, I guess, also frustrating back story for its creator – in many ways, the greatest achievement is, that that is nothing the listener is bothered with. He's free to enjoy a really exciting and compelling debut album. (Henning Grabow)
Song to get you started: Fallen Empire
Stream it now: ► Spotify / ► Apple Music / ► TIDAL
---
Chad Valley – 'Imaginary Music'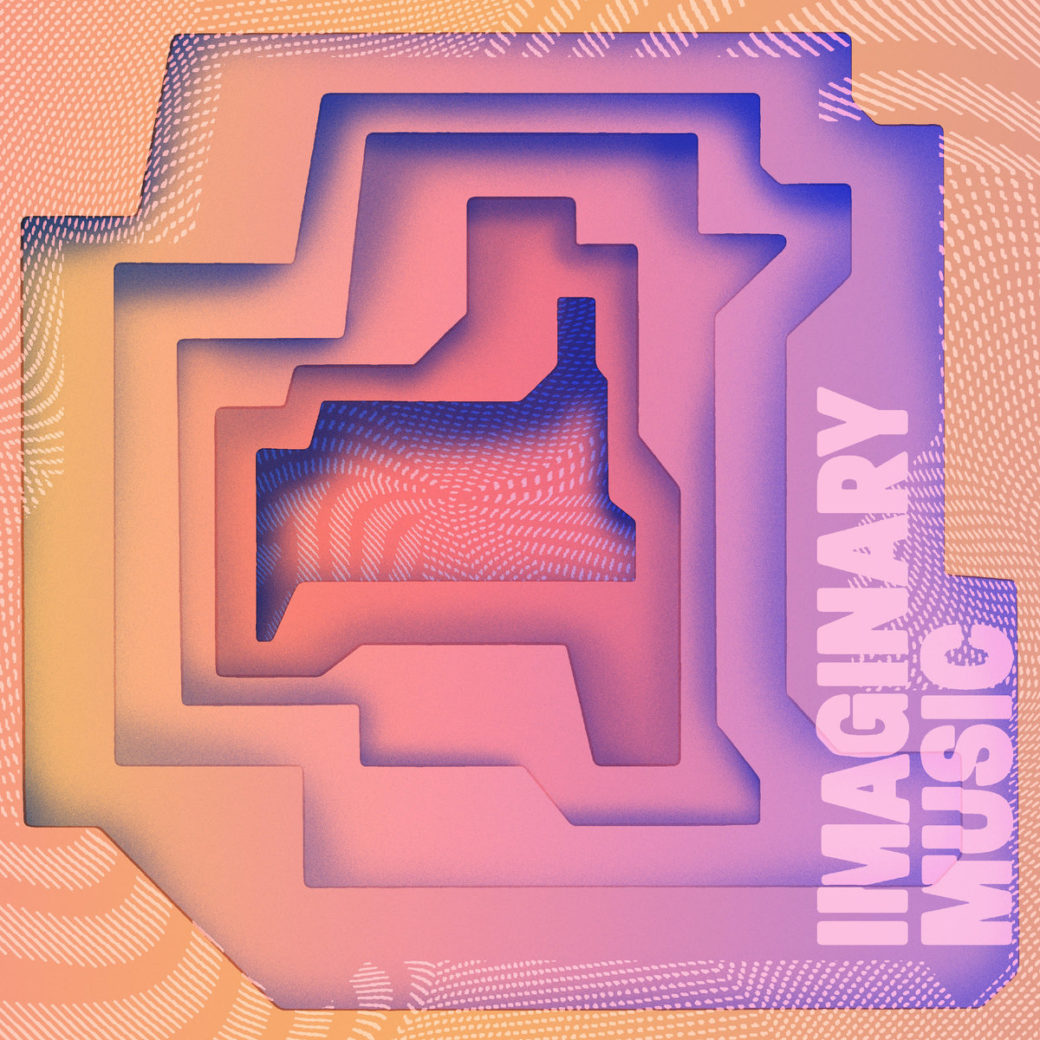 Soft yet full of confidence. The British songwriter continues to shape his very own dream pop formula.
For over a decade now it feels as if Oxford-based Hugo Manuel and his alter ego Chad Valley are constantly on the verge of a big breakthrough. I got the feeling as if every release moves the man who once started in the hard-to-define haze of the chillwave era a bit closer to gain the recognition is floating dream pop deserves. Album number three, Imaginary Music, is the next step in the evolution of Manuel. The starting point however was a tough one as all of the artist's gear (including his laptop with all song sketches) was stolen on a tour and he was forced to start the album from scratch. And it made him change his working methods as he forced himself to try out new things and dive deeper into the structures and methods of 'the perfect pop song' in a traditional 1980s understanding. And he clearly succeeded as this self-produced album delivers Manuel's strongest material since his 2013's debut Young Hunger.
Following the tender intro the six-minute long Hold Somebody is already heading straight into pop territory. A pumping bass underlines a new urgency in Manuel's pop. However, a Chad Valley album remains a Chad Valley album and therefore you can expect a lot of charming synthpop romanticism as well as the artist's trademark vocal performance, paired with vocoder and delay effects. Next to hidden gems like the gentle ballad LA In August it's that soft and sweet vibe of midtempo pop tunes like Impartial and Up Again where Manuel delivers his strongest performances. On Imaginary Music there's also room for more uplifting tracks like See-Through, ABC and Empire State which take the songwriter's love for hyper romantic electro pop to a more precisely shaped vision. Chad Valley has always been about the temptation of pop but Imaginary Music is so far his most accessible approach towards that idea and hopefully a broader audience will embrace it as well this time. (Norman Fleischer)
Song to get you started: Impartial
Stream it now: ► Spotify / ► Apple Music / ► TIDAL
---
Agnes Obel – 'Late Night Tales'
The beloved Danish artist is taking you on a walk through the witching hour.
I don't know about you but I really love compilations. And with that I don't precisely mean those heavily outdated ones that compile all the current Top 40 hits or the countless 'Greatest Hits' albums that often appear right before Christmas. It's sampler series like the acclaimed Late Night Tales one which are perfect examples on how you should compile music. They present a variety of genres, mix rarities with exclusives, place odd choices right next to more obvious ones while also telling a story of their own. After all, every artist got a different idea of how such a night might sound like. It's not surprising that the nocturnal soundtrack of acclaimed Danish songwriter Agnes Obel doesn't see her raving through the clubs of Berlin, for example. Instead, she delivers a bewitching and gloomy selection that shows a moodier side of the twilight hours.
Agnes Obel stated that she collected all the songs together with her partner, Alex Brüel Flagstad by simply spending hours just listening to records … and that's how you should always approach such a sampler. Starting with the sixty year old Evil Theme by Henri Mancini Obel's journey takes various twists and turns as she connects songs which each other that shouldn't get connected. There's an old Ray Davies demo directly followed by a piano piece from Alfred Schmittke as well as one of her own songs leading straight into the Bulgarian Folklore Choir. Fitting for Agnes Obel's sound distinctive vocal performances and reduced darkness dominate her Late Night Tales, including really wonderful hidden gems by Sibylle Bair or the critically underrated Party Girl from Michelle Gurevich. It's music for your heart and not for your brain, the listener is invited to feel the darkness creeping in. Agnes Obel keeps the quality of the Late Night Tales series on a high level by telling a truly magnificent bedtime story with this one. (Norman Fleischer)
Song to get you started: This pretty smooth minimix of the sampler
Stream it now: ► Spotify / ► Apple Music / ► TIDAL
---