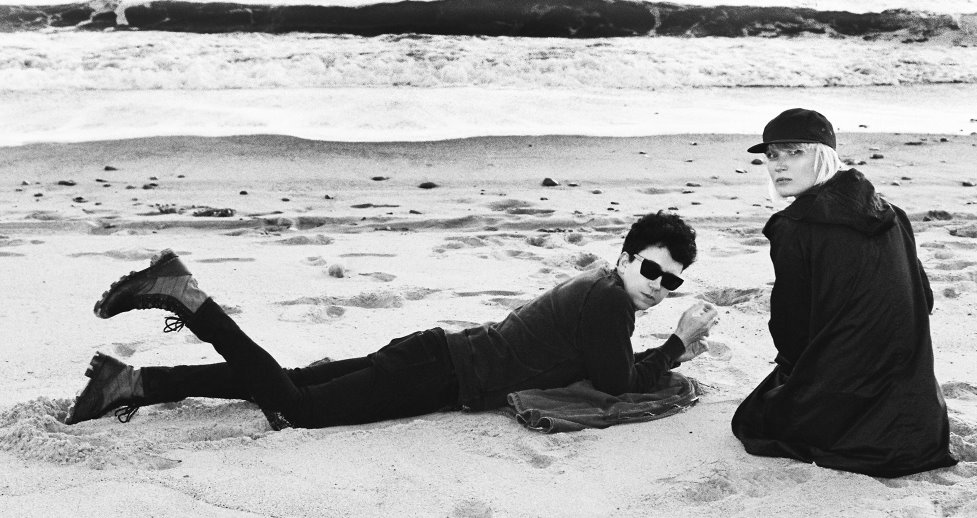 Cheers to reliability! Danish noise pop darlings THE RAVEONETTES present the third part of their ongoing Rave-Sound-Of-The-Month-project in form of the song Excuses. After already premiering the new songs The World Is Empty (Without You) and Run Mascara Run, Sune Rose Wagner and Sharin Foo present this new take that once again elegantly binds different styles into a beautiful, darkly twisted RAVEONETTES-bouquet.
We were kind of curious about the whole concept behind the Rave-Sound-Of-The-Month project. So, prior to this release, we reached out for RAVEONETTES' main man Sune Rose Wagner in order to gather some more information on and the motivation behind it. While you hit the play button of Excuses below, learn some more about the ideas behind the project right here:
---
---
How did you come up with the idea of RAVE-SOUND-OF-THE-MONTH?
I love making songs, focusing on one song and let it go and move on and not have to worry if the next song is in line with the previous one. I love singles. I don't listen to to albums anymore.
I write all the time so sometimes I use ideas from a month ago and sometimes I write everything right on the spot. I've never had writer's block or anything so I can easily make a few songs a day if I had to.
Is this more of a challenge for yourself, a different, experimental angle on songwriting, or is it also a statement on latest developments in the industry?
It's just for myself really, I love doing this and don't really wanna spend the next few months making an album, I love singles as I said. I actually have no idea where these changes in the industry will lead us eventually. I just write songs.
You've referenced hip hop as an influence on Run Mascara Run. Are there other genres you'd like to exercise in more openly via this project?
I grew up on hip hop; it's my first love and the music I always return to. Doo Wop, Surf, 1950's, Girl Groups, early 1960's, 80's pop music is what I adore as well. I love classical music and have had years of classical piano training you'll hear something like that very soon…
---
---
Wagner adds there is no proper RAVEONETTES album in the making while he's working on the Rave-Sounds-Of-The-Month but that there will be a full release of the tracks in some form. Like so often, THE RAVEONETTES manage to keep us excited. Enjoy the March edition of Rave-Sound-Of-The-Month in form of Excuses right here and stick around while we keep you posted for more.

—