[one_half last="no"]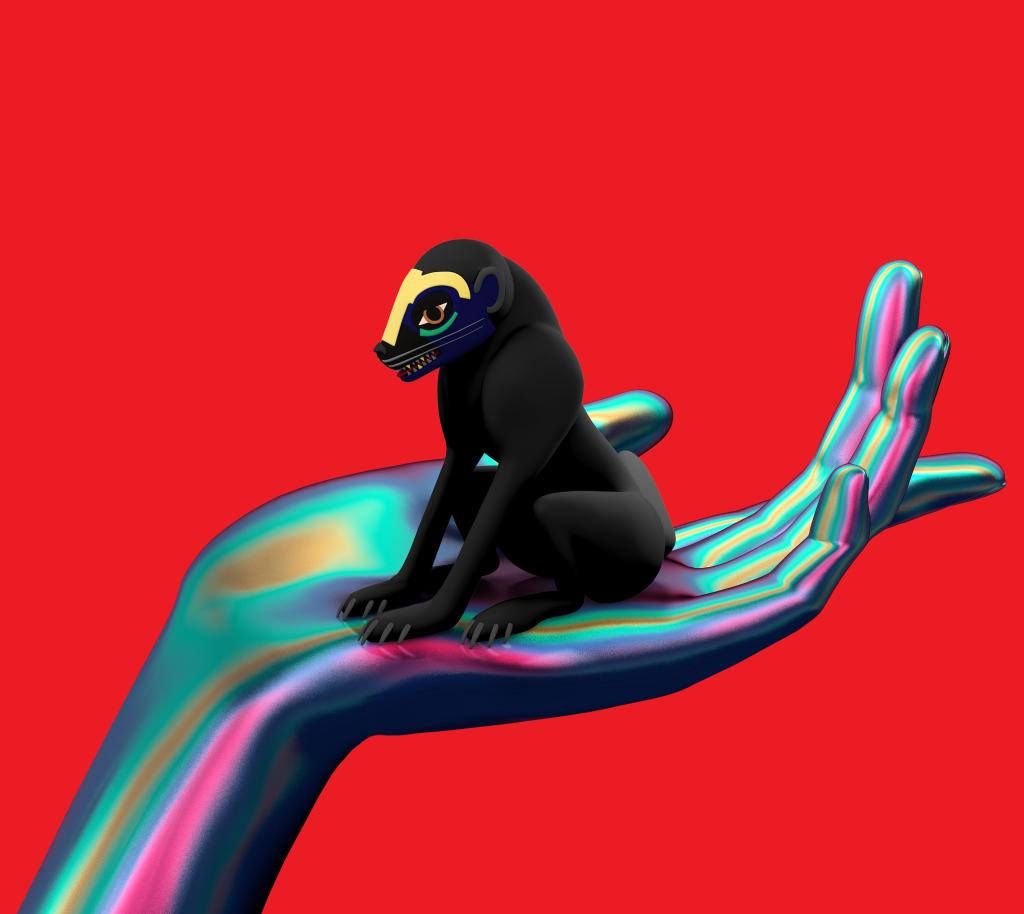 [/one_half]
[one_half last="yes"]SBTRKT
Wonder Where We Land
Release-Date: 29.09.2014
Label: Young Turks
Tracklist:
01. Day 1
02. Wonder Where We Land (feat. Sampha)
03. Lantern
04. Higher (feat. Raury)
05. Day 5
06. Look Away (feat. Caroline Polachek)
07. Osea (feat. Koreless)
08. Temporary View (feat. Sampha)
09. New Dorp. New York (feat. Ezra Koenig)
10. Everybody Knows
11. Problem (Solved) (feat. Jessie Ware)
12. If It Happens (feat. Sampha)
13. Gon Stay (feat. Sampha)
14. The Light (feat. Denai Moore)
15. Voices In My Head (feat. A$AP Ferg & Warpaint)

NBHAP Rating: 3/5
[/one_half]
Location, location, location.
We love alliteration as much as the next guy but that's not the only reason for our little introductory word-play; Aaron Jerome's guests literally did arrive by boat. The electronic producer rented out a huge, fancy country house on exclusive, private Osea Island and hauled all his collaborators over to a place that only shuttles people over every four hours out of every twelve. This is enough to set the scene and let you in on what's to come.
It's all feats and samples.
Second time around and he's working with some of the biggest names in the industry. There's certainly a few hits but it looks like there's also a few too many misses, did the electronic producer bite off more than he could chew?
Returnees includes JESSIE WARE and, of course, SAMPHA. And in similar 'I'm-gonna-be-SAMPHA's-springboard' fashion, he's nabbed and introduced newcomers RAURY and DENAI MOORE to the scene. A$AP FERG also makes an appearance. It's a bit of a messy, drunken affair but that somehow appeals. The more we think about being intoxicated, the funnier it gets. It also taught us that we can stop our wondering: rap and SBTRKT sounds? It works. Less is more so here's a quick one-word run down of the collaborations. Best? RAURY's Higher and MOORE's The Light. (Ironic, the newbies nail it.) Worst? Caroline Polachek. Most surprising? Ezra Koenig and WARPAINT. Fun-bringer-backer? A$AP FERG. Catchiest? SAMPHA's Temporary View.
Production's on-top form.
This shouldn't surprise, since his debut he's got his hands on stellar equipment and a whole load of dosh. It's refined and immaculate. Which is all well and good, but it's one of the reasons that make us long for the raw simplicity of his first album. There's only a handful of instrumental tracks; most fall flat, some act as interludes, albeit unnecessary ones. Lantern, on the other hand, is a wonderful, nervous banger of raw sounds that tinkle, tumble and turn. The songwriting itself is often too uninspired and he's certainly trying too much all at once, it feels cluttered. It's hard to fully understand what was at the heart of this project – who was there to bring it to life and who was supposed to be there to keep it breathing? There's no doubt that Jerome's got talent. There's a bucket load of talent on this record but it seems it's been misdirected. The album certainly doesn't tell much of a narrative, so what was its purpose? Merely SBTRKT's ability to drop names left right and center? It's all just a notch too hubristic.
SBTRKT'S first album in three years brings in the names and the equipment but falls short on emotion and conviction. Rather than leaving an impression that lasts, it has us longing for the gritty, textured sounds of his debut.
—