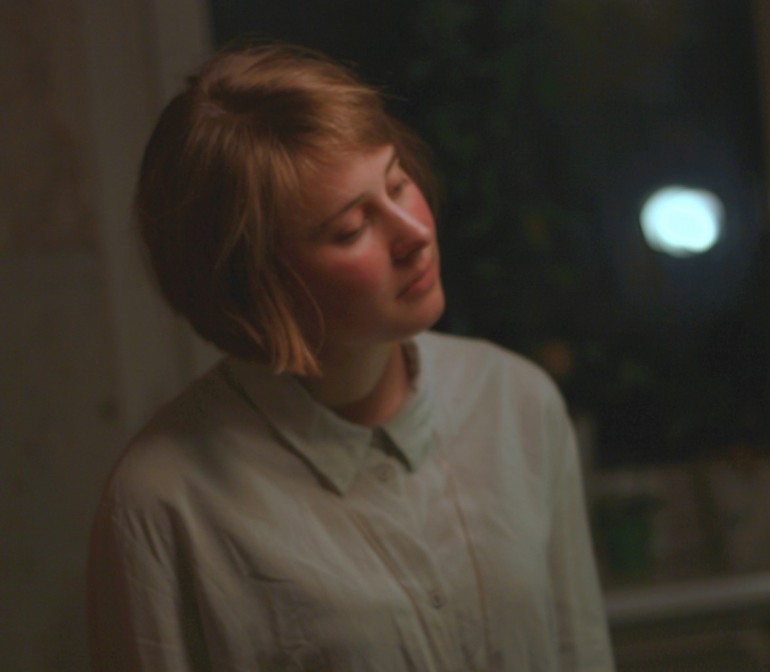 Many people are involved in the daily effort to keep NOTHING BUT HOPE AND PASSION running on the quality level you've come to love and enjoy over the past years. Everyone is driven by a massive amount of passion and dedication since, despite the fact that this might look quite professional, we all not make a living from it. This magazine is a result of that everday passion, multiple characters and tastes in music.
To appreciate that massive amount of dedication and to give these people the spotlight they deserve NOTHING BUT HOPE AND PASSION will introduce our writer's staff and their personal playlists via our Spotify profile right here every few weeks.This time we give Miriam Wallbaum the space to introduce us to her favourite music. Although still being in her early twenties the young lady is actually one of the longest active editors of our lovely little adventure. Miriam has been a constant part of our family since 2012 and will hopefully remain to continue so within the future as well.

---
Explain a bit why you start your personal playlist with the song you picked for the first spot?
Actually it was quite a challenge for me to pick a song for the first spot (like probably for everyone). In the end I chose Sleeping In by THE POSTAL SERVICE. The band is something like the first indie-electronic band I listened to when I was around fourteen and started to care about music and develop my personal taste.
The funny thing is that a TV character made me do this: Seth Cohen of 'The OC'. I just found him soooo cool that I needed to do all the things he did, especially listen to them same music as him.
Two of his favourite bands were DEATH CAB FOR CUTIE and THE POSTAL SERVICE and of course I checked them out instantly after having watched one episode. I kind of preferred and still prefer POSTAL SERVICE to DEATH CAB because their music is more electronic based. But DEATH CAB is also great… I mean, in the end it's Ben Gibbard who's part of both. I was very happy when POSTAL SERVICE re-released their only record Give Up in 2013 with a bunch of new songs. To me, the record is an all-time favourite that I can always listen to and never get enough of.
Which musical century represents your personal taste best?
That's a tough question. I mean I listen a lot more to current music than to old one. But of course I do like bands like JOY DIVISION or THE DOORS. But yeah, I have to say that it`s the 21st century.
What's the first music (single/album/song) you bought yourself?
Oh, I can't really remember but probably an album of SARAH CONNOR or some kind of Bravo Hits compilation. I've been a big fan of Mr. CONNOR and seeing her live was the second concert of my life at the age of 10 (my first was casting band NO ANGELS). And I just loved the Bravo Hits during that time!
Name three bands or artists that, in your opinion, are criminally underrated and why?
RY X. He's a genius. He's still in some kind of niche although he manages it to connect different music genres in a perfect way with his two projects THE ACID and HOWLING. And he's also a great singer-songwriter on his own. Second might be LANA DEL RAY. She makes magnificent pop music with this special 'Lana  touch' and still, after her 4th album Honeymoon, many critics run her down. She's definitely not only a plastic girl with big lips that tries to sing. There is so much more behind it. Just read some interviews with her and listen to her lyrics. I know that's only two, but I honestly can't think of a third one. Why does it always have to be three?
If you could fix pop culture: What would you change?
I would change its fast pace and make it slower. In the digital age it's more than hard for pop cultural acts to survive because there are so many fresh competitors. We should all slow down a bit and give creative people the attention and support they deserve.
What do Hope and Passion mean to you?
Hope is what makes you get up every day and passion what makes you continue afterwards. Without hope there won't be passion and without passion there won't be hope.

—