[one_half last="no"]

[/one_half]
[one_half last="yes"]THE LIBERTINES
Anthems For Doomed Youth
Release-Date: 11.09.2015
Label: Universal
Tracklist:
01. Barbarians
02. Gunga Din
03. Fame and Fortune
04. Anthem for Doomed Youth
05. Heart of the Matter
06. Belly of the Beast
07. Iceman
08. You're My Waterloo
09. Fury of Chonburi
10. The Milkman's Horse
11. Glasgow Coma Scale Blues
12. Dead for Love

[/one_half]
---
---
The good old story of comeback records: You either hate them or love them. With Anthems For Doomed Youth we now get a comeback record from a band that alone is always good for a polarised discussion. THE LIBERTINES released two iconic records in the 00s' punk and garage revival. Now they're back with their third record after being subject to publicly held mudslinging, endless drug issues, depression and tiring scandals. The joy about seeing them being back together again and actually releasing new music is understandable, but is it also justified? We are undecisive about that, thus we present to you another pro/contra-review of these new Anthems For Doomed Youth.
PRO: The Sequel to the Prequel
Say what you want but THE LIBERTINES' reunion was without doubt THE reunion of the last year. Their tour throughout Europe led the audience – including me – into great expectations of what could follow. The impression was false. Frontman Peter Doherty hospitalized himself into a drug rehab in Thailand – the good old drama. At least his band mates Carl Barât, John Hassall and George Powell didn't hesitate to rush to Asia in order to get a new record done. And while no one, not even Peter Doherty can stay young forever, they want to give us at least a feeling of the good 'ol days.
Let's get things straight: Anthems For Doomed Youth is certainly not the new revolution rock. But who would've expected that anyway? The last 11 years since their musical abstinence have been a tribute band contest of their music – featured by Barât's & Doherty's solo projects. There are a few moments on Anthems that bring back the feeling of THE LIBERTINES' heyday in 2002. Its when Doherty shatters his solo track You're My Waterloo or the instrumental part of title track Anthem for Doomed Youth which sounds pretty much like classic Music When The Lights Go Out. Other tracks like Fame and Fortune or Glasgow Coma Scale Blues are potential moshpit anthems.
But there's not just the spirit of nostalgia in Anthems. The producer Jake Gosling, who has worked with ED SHEERAN or ONE DIRECTION, gives the classic LIBERTINES' sound a cleaner touch. Their more self-destructive – and let's face it: addictive – site has been more exciting, but this might be a promising sequel to a new (clean) chapter in Barât and Doherty's relationship. 'If you've lost your faith in love and music the end would be long' the likely lads once sung in The Good Old Days. With Anthems, the end will be long.
The Libertines were always more about the past than the future. With its good ambivalence of old and new, Anthems is a promising sequel to the prequel.
Rating: 4/5
by Louisa Zimmer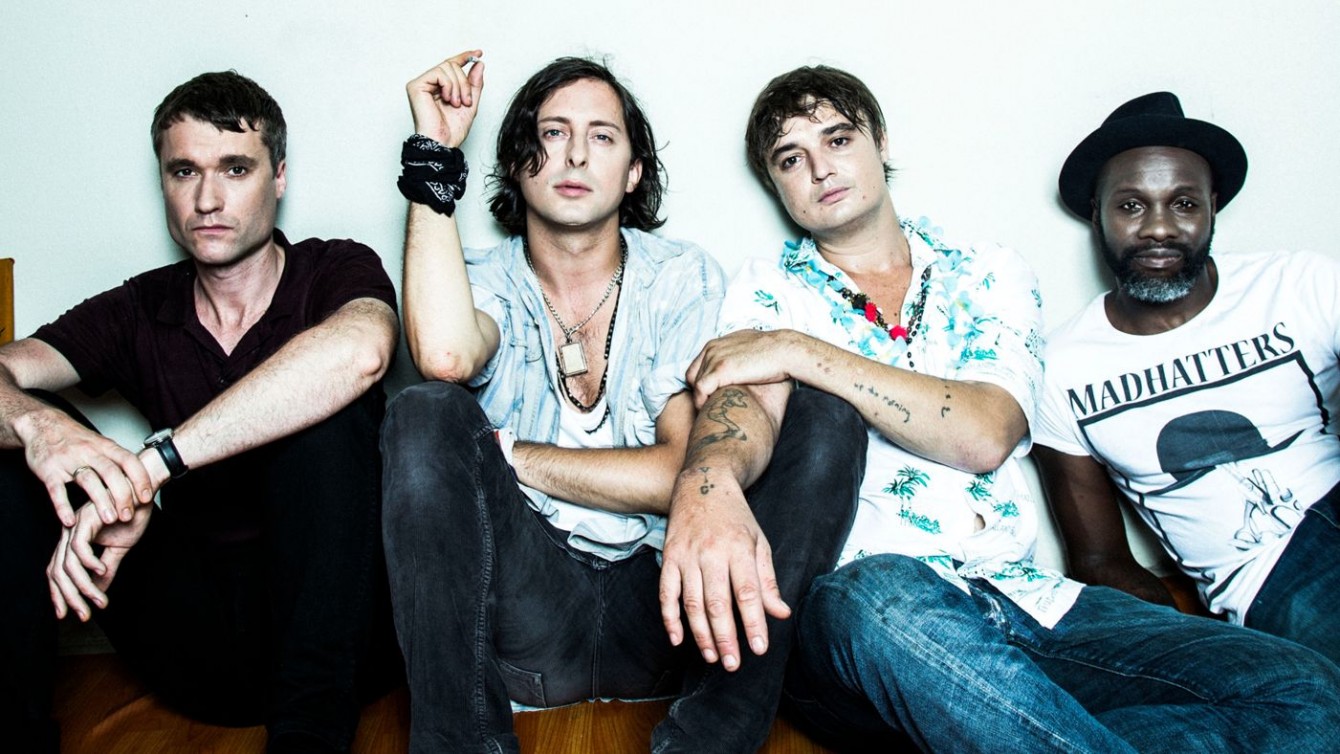 CONTRA: Lukewarm Self-Righteousness
Okay then, thirteen years after Up The Bracket, eleven after their second and, until now, last, self-titled record, the wasted bunch reports back; presenting its anthems for the doomed youths they still claim to be. Unnecessary to stress that this third LIBERTINES record is the most unlikely thing the likely lads have ever achieved. Pretty sure that some bookies were made lucky as Doherty & Co. actually presented their comeback single Gunga Din. But what's left of the corresponding record if you spare the phenomenon part? Not much. At the utmost, this third LIBERTINES record is fair enough. And in the context of this band, that's simply not enough.
Most obviously, one could question the choice of Jake Gosling as a producer – his former cheesy pop productions are simply too far-fetched from the rugged mess of a good LIBERTINES tune. But actually he seems to have done a proper job here, carefully carving out the more mature, silent and settled sides of 2015 LIBERTINES (You're My Waterloo). In fact, I can't see that another producer would have helped this record because its problems are of structural nature.
It starts with that there's not an ounce of urgency left in all the clever minded songwriting. Best exemplified by the tracks that try to revive the old spitting drive (Glasgow Coma Scale Blues). And it ends with the blank, disillusioned finding that it's actually just not a good idea to release this album. I mean, everyone should be happy for both, Barât and Doherty, that they're in a better place now than they were back in the days. Hopefully, they'll keep it that way. But musically it rips THE LIBERTINES off of their dialectic and self-destructive force. I can't wish for them to go back to being all messed up, thus I actually don't want them to record as THE LIBERTINES anymore. It's okay to listen to these tunes but in the end they just feel like another therapeutic chapter. And therein lies the question: Why should people who've fallen for THE LIBERTINES in 2002 pay for this mediocre, lukewarm self-righteousness today? Nostalgia is not enough.
On the surface, the likely lads might stand their comeback record with dignity. But in the end it's just a lukewarm statement of self-righteousness.
Rating: 2/5
by Henning Grabow
—