[one_half last="no"]


[/one_half]
[one_half last="yes"]TV ON THE RADIO
Seeds
Release-Date: 17.11.2014
Label: Harvest Records
Tracklist:
01. Quartz
02. Careful You
03. Could You
04. Happy Idiot
05. Test Pilot
06. Love Stained
07. Ride
08. Right Now
09. Winter
10. Lazerray
11. Trouble
12. Seeds
NBHAP Rating: 4,2/5
[/one_half]
Colorful and miscellaneous just as their foundation city, New York; that is what TV ON THE RADIO has been ever since and didn't fail to maintain on their fifth long player, Seeds. The album, produced and recorded in Los Angeles by guitarist Dave Sitek, comes up with the band's typical eclectic repertoire of styles and genres, varying from avant-garde and post punk to jazz, experimental and trip-hop. But in the end, who cares about categorization, when the core of the statement is as clear as day: the band is cult and their music is fun!
Other than some critics might have assumed the new record has a positive and cheerful prevailing mood, dealing with essential issues such as relationships, friendship, and love. The passing away of the band's bassist in 2011 was surely a live-changing experience for all the remaining members, but they turned it into something hopeful, almost like a promise that the storm will pass and the sun will shine again.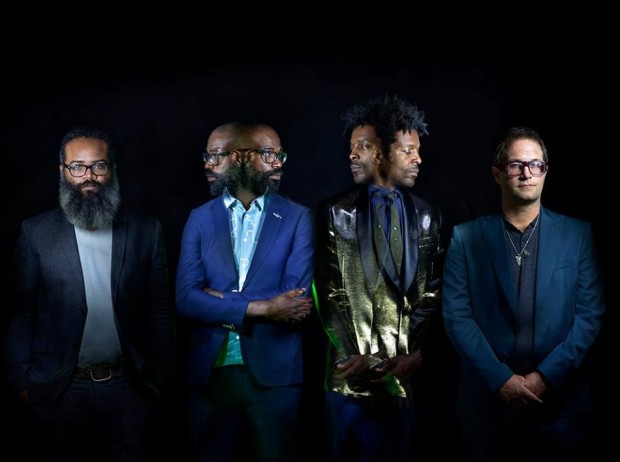 The opening Quartz tells you a story about a faded love that caused a lot of heartache and downbeat emotions, only to leave you with dazzling sunshine and flowery thoughts after all. What comes along as a good daily mantra turns out to be the leitmotif of the 12-track-opus written by three very diverse songwriters, namely Kyp Malone, Tunde Adebimpe, and David Sitek. This decent approach lead to sanguine songs like Careful You, Test Pilot, Love Stained, or Right Now that carry the same main assertive statement: everything negative has a positive side as well, so keep your head up and earn what you seed. The punk-rock-like Winter is more of a funny tale and proves the band's complexity and humor. So does Happy Idiot, a catchy track coming along with an entertaining video starring Paul Reubens aka. Pee-wee Herman and the Scottish actress Karen Gillan (Doctor Who), both admired by the whole band and in turn fans of their music as well. Speaking of fans, no one less than DAVID BOWIE himself admits to be a big fan of the quartet and this fact pretty much is a unique feature itself.
'Seeds' is a manifold piece of art, presenting the band's class and skills. TV ON THE RADIO is good as ever, it's as simple as that. For more intricacy, just listen to the album and be happy.
—