---
Rag 'N' Bone Man – 'Human' (Columbia Records)
What it is: We can't really say that we are surprised about the success of Rory Graham and his alter ego RAG 'N' BONE MAN. The breakthrough of the tattooed teddy bear with the golden voice seems to follow a logical consequence. He's got the look, the right songs and is just the sort of special character that deserves to win the Critic's Choice Award at the Brit Awards like he recently did. And since the entire planet acts as if it got the blues right now, the British gentlemen feels like the right person at the right time to transport that vibe into the world of pop and that's what his debut LP Human is all about.
Why to listen to it: Don't get this wrong: Human is still pretty much a commercial pop record, produced to please a maximum amount of people but the RAG 'N' BONE MAN manages to do that with grace and dignity. The sound of his debut LP mixes traditional rhythm and blues singing with contemporary break-beats, big choirs and a certain cinematic approach. Think of it as a male version of ADELE, taking the epic sounds of WOODKID while mixing it with the intimacy of a MICHAEL KIWANUKA. And although his powerful voice is aiming to spread solace through  songs like Innocent Man and Be The Man there's a certain feeling of gloom that hangs above the entire album like a giant black cloud. The title-track itself is still quite unusual for an international super hit and songs like Bitter End or the mesmerizing American gospel Odetta don't sound optimistic at all. That feeling culminates in the acapella closing track Die Easy, an old gospel traditional (You might remember LED ZEPPELIN's In My Time Of Dying) which isn't that subtle at all. And although the majority of his lyrics describe private and intimate relationship struggles, you can't shake off a certain universal approach in Graham's music. There's a reasons why so many people can rely to lyrics like 'I'm only human after all / Don't put your blame on me' these days. It's not just the pretty melodies, RAG 'N' BONE MAN brings a delicate desperation into 2017 mainstream pop without sounding pretentious. That's a gift and only one reason why this record is of great value in those times. (Norman Fleischer)
---
Sinkkane – 'Life & Livin' It' (City Slang)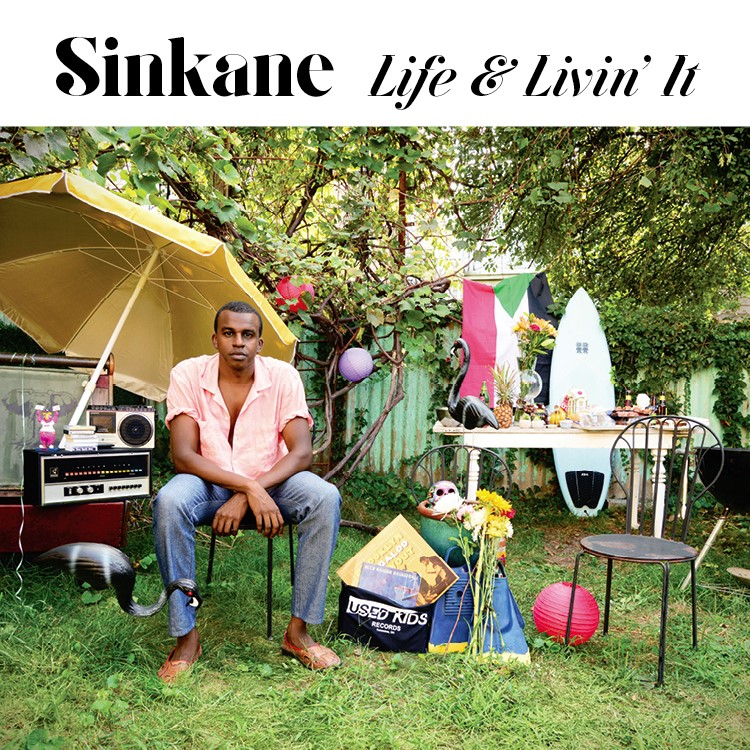 What it is: Ahmed Gallab's attitude towards life is incredibly hopeful. After Mean Love in 2014, he returns with his new album Life & Livin' It  under his moniker SINKANE  and delivers a record full of positive energy without disregarding the struggles life puts us through sometimes. Dismal prospects may be present, but they will have a difficult time to survive when you have finished listening to this album. Its groove will kick them far away from you and the Sudanese pop fusion with funk elements and will deal with them in a blink of an eye.
Why to listen to it: The world can be a dreadful place. It doesn't have to be, though. Your own mindset can often get you out of some of your misery if you choose optimism and hope over all the weight that is dragging you down. You might as well face your fears on the dance floor where SINKANE is already welcoming you with his band ready to shake off any unpleasant thoughts. The album's most important message is already revealed in the second song U'Huh, where Gallab's positive outlook on life is repeatedly uttered with the Arabic words 'Kulu shi tamaam' ('Everything is great'). The catchy hooks all over the album make sure you won't get distracted and stop believing that things will get better, eventually. SINKANE's sweet, gentle voice is soothing and promising at the same time. As much as the nine songs that will help your soul to take a deep breath. (Annett Bonkowski)
---
Clock Opera – 'Venn' (Imaginary Nations/ !K7/ Indigo)
What it is: The sophomore studio album by the British indietronic group whose 2012 debut album Way To Forget brought them comparisons to bands like EVERYTHING EVERYTHING, METRONOMY and KLAXONS. Five years later the musical scenery might have changed but CLOCK OPERA keep the spirit alive with Venn being way more ambitious and complex than its predecessor.
Why to listen to it: As their musical style feels a bit outdated CLOCK OPERA make sure to mix the old with the new, providing material that pleases the old school 00s indie-fan in the same way, beat-driven CHET FAKER fans can rely to. Singer Guy Connelly and his haunting falsetto are the heart and soul of Venn and they carry the listener through the multiple musical fields the British gentlemen like to explore. From the driven synthpop of Changeling to the smooth R&B-infected Whippoorwill to the good old fashioned indie-rock tune Dervish. Connelly's vocals lift the tracks out of the ordinary into highest heights while his fellow musicians support him wherever they can. Aside from a certain catchiness of the complex grooves, CLOCK OPERA carefully place emotional depth within their songs, resulting in such sweet moments like the dark Ready Or Not and the hypnotic album closer When We Disappear. If the indie kid in you is still alive, it will be more than pleased to follow Venn on its adventures. (Norman Fleischer)
---
Lowly – 'Heba' (Bella Union)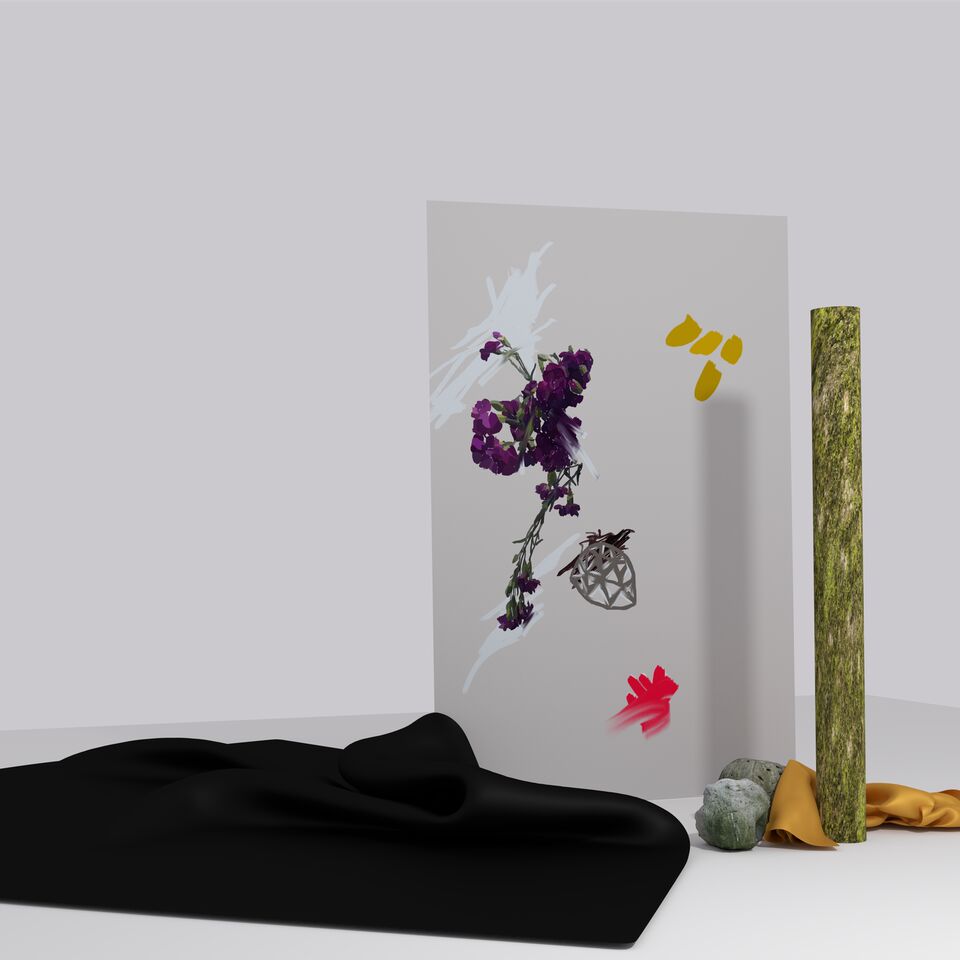 What it is: We first took notice of LOWLY when they performed at last year's c/o pop Festival in Cologne. After the band had finished their live set, Cologne's legendary radio host Klaus Fiehe stepped forward and started talking to the band. It's no surprise he did so. Of all Danish bands playing at SPOT on Denmark, LOWLY seemed outstanding. Six months on, the band release their debut album via Bella Union. Heba succeeds to capture the spirit of LOWLY's live performance, that is slightly mystical and atmospheric, yet deeply rooted in pop. Everything about the record wouldn't be as good and make sense without that voice, though.
Why to listen to it: LOWLY's debut album Heba has become a beautiful record. Listening to the eleven new songs feels like walking through an unknown, yet strangely familiar city. And it's the singer's voice that softly guides us through. It takes a few spins to 'get' Heba and understand why the young Danes consider their music noise pop. The band create minimalist and atmospheric electronic melodies that are carefully arranged in order to support the singer's ubiquitous voice: It's crystal clear, a bit mystical and the pivotal point of all tracks. Beyond doubt, Heba is not about writing catchy radio pop or having strong choruses; its melodies rather aim at building roads for LOWLY's vocals to amble along. The crucial aspect here is how the music is put together. Although parts of it are interestingly and unexpectedly composed, the songs are ultimately rooted in pop. This makes Heba a comfortable listening and is basically the reason why it never fails to attract. In spite of being noise pop in 'character', the debut's 'tone' appears rather dreamy and atmospheric. It's only when a track loses its voice that the music structurally starts to become slightly chaotic. Still, it all sounds mysteriously melodious (No Hands). Eventually, there is a lot to discover on Heba. Let's have its strong voice guide us through. It's worth it. (Chris Hegholtz)
---
Teen Daze – 'Themes For Dying Earth' (Flora)
What it is: Already the seventh album by Jamison Isaak and his project within seven years. TEEN DAZE remains productive on many levels, moving his dreamy bedroom electronica constantly forward to new territories. While 2015's Morning World saw the Canadian musician moving towards more organic songwriter structures his latest release sees him returning to his own roots while also embracing his gained skills.
Why to listen to it: Although coming with quite a morbid title, Themes For Dying Earth is destined to spread a hopeful, dreamy and melancholic atmosphere right from the start instead of falling for the current love for counting down to doomsday. This time, Isaak mixes his introspective electronica patters with delicate folk vibes, thanks to guest features by BON IVER member S. CAREY (First Rain) or Karen Hover of SOUND OF CERES (Rising). Every now and then he's taking over vocal duties by himself but far less than on the predecessor. On top of it he mixes the familiar TEEN DAZE ambient qualtities into the record, resulting in reduced soundscapes like Dream City and Breath. It's a bit TANGERINE DREAM meeting a more hopeful version of the praised Stranger Things soundtrack right here and fans of Isaak's genre colleagues CFCF and TYCHO will definitely enjoy the floating nature of Themes For Dying Earth. (Norman Fleischer)
---