Sinkane – 'Dépaysé'
Sounds like … an uplifting invitation to celebrate diversity.
Times like these require a real dialogue. They require acceptance and courage. The answer to hate is not aggression, but positivity. Easier said than done. It's a learning process that starts within each and one of us. Turning frustration and the feeling of being lost into optimism is a journey. It's a path that starts with connecting with yourself first. Truly knowing who you are and embracing your identity. It's a step Ahmed Gallab was willing to take – on his previous albums and now even further on his latest album Dépaysé.  Despite having explored his Sudanese roots and the feeling of isolation before in his music, Dépaysé is an even bigger step for Gallab whose new songs shake off the vagueness and reveal a more direct and deeper approach when it comes to dealing with the sense of belonging. The more you know about yourself, the more you can embrace your place within society and open up. 
Dépaysé – meaning 'to be removed from one's habitual surroundings' – is a celebration of diversity that comes with a contagious energy and uplifting spirit. Sinkane – a band that consists of people from all over the world like Sudan, China, Trinidad, America and the Philippines – is a remarkable example of how different cultures and (musical) dialogue can result in a broad spectrum of influences that is energizing and life-affirming. Dépaysé is bursting with the band's joy to make music together, blending Sudanese folk, rock and psychedelic elements with hints of soul and jazz into a rich and powerful sound – breaking free from prejudices and raising all the right questions at the same time while inviting everybody to join the conversation. (Annett Bonkowski)
Stream Now: ► Spotify / ► Apple Music / ► TIDAL
---
Pip Blom – 'Boat'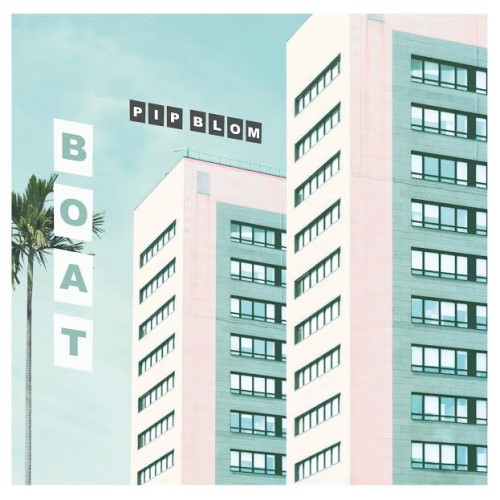 Sounds like …a fresh breeze turning into a whirlwind.
The story of Dutch quartet Pip Blom starts at a songwriting competition a few years ago, because that's where frontwoman Pip Blom's interest in making music became apparent. She recorded and released songs on her own and started to work with other people. And in between several line-up changes, Pip Blom kept releasing refreshing indie pop gems. The last year marks a culmination of their career so far because they supported bands like The Breeders and Garbage, finished their first headline tour and finally became a tight band: Pip Blom now consists of Darek Mercks on bass, Gini Cameron on drums and Pip's brother Tender on vocals and guitar. It's also the year they recorded their highly anticipated debut album.
Boat combines all the qualities already connected with the four-piece. Songs with rough outbursts of noise, catchy melodies and fuzzy vocals that represent the light-hearted and humorous side of the band's sound (cf. Daddy Issues, Don't Make It Difficult) take turns with smoother and more downbeat sounding tracks (Say It, Bedhead) and in between there are hypnotic songs like Tinfoil and Aha that are just brimming with a laid-back attitude. The album bursts of simple but strong melodies and that's where Pip's focus lies. Melodies are more personal to her than lyrics which she usually writes last and doesn't want to explain too much. The result is a thought-provoking simplicity which is not at all contrary to meaningfulness. Boat shows a remarkably assured band. Seemingly effortless, Pip has made her way from the small waves of her bedroom songs to sweeping over large stages as Pip Blom and it seems as if no one and nothing can stop them or wants to anyway. (Jessi Schmitte)
Stream Now: ► Spotify / ► Apple Music / ► TIDAL
---
Saigon – 'IIII'
Sounds like … standing in the middle of a sonic thunderstorm.

Saigon have always been a band of many faces. In their earlier days they could even have been described as something close to chaotic, mutant indie-rock, before last album New World Order and its following singles saw them morph into a genre-melt of art-rock with influences from the worlds of techno and experimental electronica. But now four years have passed, with the band members scattered onto the winds of other projects, from Moloton Records to EASE. Many had thought they were finished, but here we are with IIII, a brand new EP. So, which face are they wearing this time out?
Well, straight from the get-go, IIII is the heaviest thing they've ever created. Unlike previous records, the genesis of this one came from playing live together, and their mutual energy comes together to make a record that listening to feels like being locked in a room with a monster, a live beast of sound and squall. Opening tracks Things Start Again and Four Million Lives rain down with a tsunami's force, industrial barrages of violent noise. 9-5 lightens the weight of things a bit, but not the sheer intensity, coming across as a lean, mean, starved vision of early 00s rock music. Dug turns that intensity down, and instead steers their sound into stargazing synth-music, and the tight art-rock of Without Words and the apocalyptic haze – meets motorik energy of Legal Guardian wrap the record up. It's four years later, but Saigon are still Saigon – a band that have an unlimited supply of tricks and creative impulses, and aren't afraid to use them in a musical tapestry as exciting as it's unpredictable. (Austin Maloney)
Stream Now: ► Spotify / ► Bandcamp / ► TIDAL
---
Arlo Day – 'Bad Timing EP'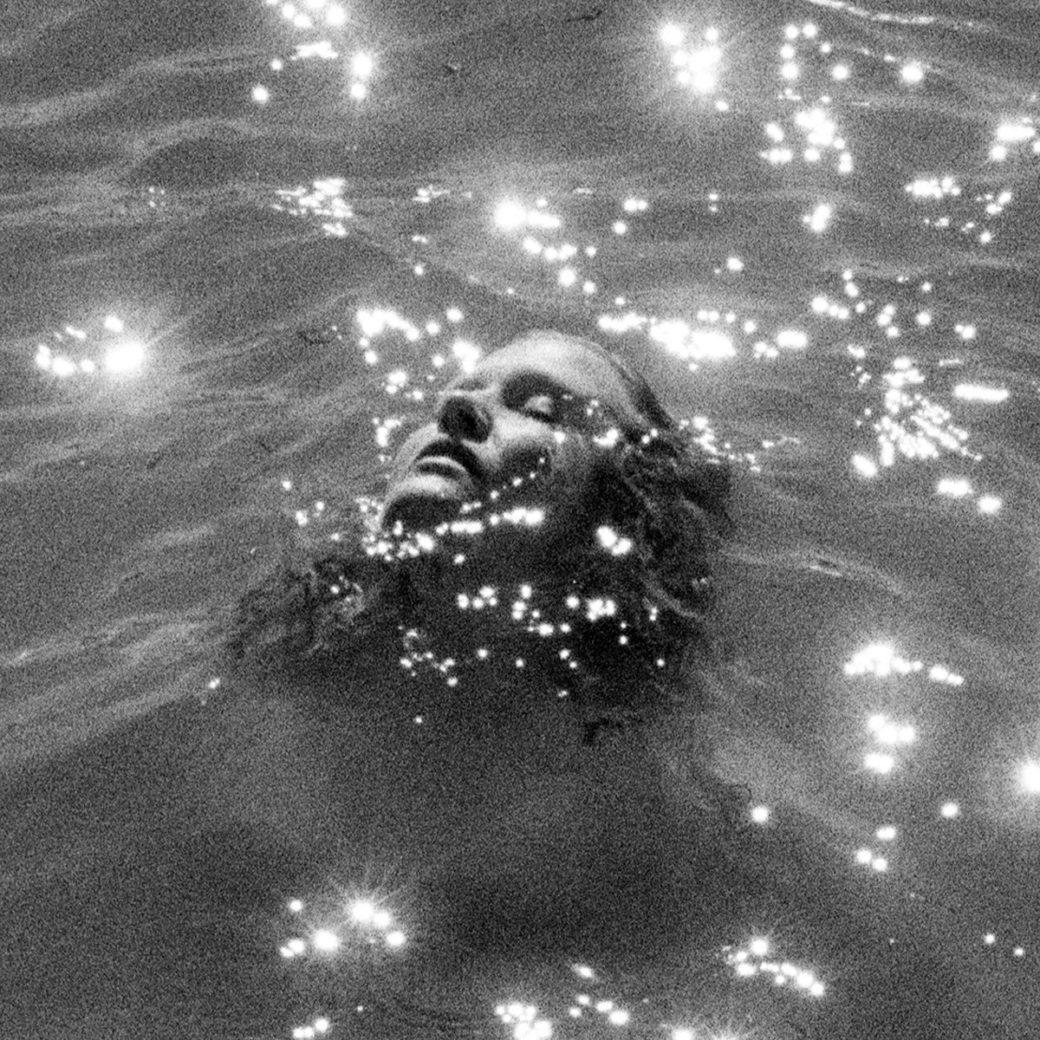 Sounds like … a bittersweet dark lullaby.
Arlo Day is the name the London based singer and songwriter Alice Barlow goes by. Her pensive vocals and mellow guitar progressions have already gained the artist a position in the local gig culture, but her debut EP Bad Timing promises a wider audience. Only three tracks strong, the EP gives a great first taste of the British talent. Evolving around the topic of love, more so the dark spells it can cast when it goes wrong, the title track 'Bad Timing' fits right into the theme. The guitars rumble on in the background while in the foreground the pain-ridden vocals drip into the listener's ears like hot wax. The lyrics are a regretful meditation on a lost relationship and depict the battlefield left by a messy breakup. Arlo Day is singing about these moments with a certain maturity and reflectiveness of an observer of the whole situation. No matter if emotive or distanced, the lyrics seem to be written out of a need for letting them out – the therapeutic power of songwriting. This Love is targeting a toxic and unhealthy relationship accompanied by nostalgic fingerpicking. On Broke the smooth vocals turn into ethereal chants conveying painful emotion.
The sound she creates on Bad Timing a unique mix of fuzzy guitars and laconic vocals displaying the numbing feeling of an ended love, yet deeply moving in their mature and real observations and lyricism. Like a dark lullaby, you wish you could drift off into. It is stretching its sticky fingers for you to draw you into the world of Arlo Day's guitar strums and endless melancholia for lost love. Just let yourself sink right into it. (Liv Toerkell)
Stream Now: ► Spotify / ► Apple Music / ► TIDAL
---
Tiger Lou – 'Trouble & Desire & B-Sides'
Sounds like … a nostalgic trip to old-fashioned early 00s indie/songwriter territory.
Can a compilation of old and partly unreleased material work as whole album experience although it was never intended to be one? It's hard to tell with this special Tiger Lou release and I'm probably the least qualified person to answer that but it's an interesting thought. These ten songs that were all recorded between 2003 and 2005 represent an interesting evolution in the sound of Rasmus Kellerman who quickly turned his alter ego Tiger Lou into a full band. The first four songs – his 2003 EP Trouble & Desire – are still pretty much a solo effort but you can already sense the bigger picture here. These songs have been very important to me when they were first released and they still are. The nightly melancholy of the opening Sam, As In Samantha is still pretty mesmerizing. The struggling twenty-something is looking for his place in the world and in that age despair and euphoria go often hand in hand which explains the following more uplifting pieces Nova Lee and When I Was A Kid. The title-track however returns to the love-drunken melancholia before the previously unreleased A Room With A View gives this first half a surprisingly optimistic finale (it was originally intended to be part of the EP as well).
The B-Sides from the second half see Kellerman's confidence growing, the romantic acoustic ballad You Can't Say No To Me remains an exception here. Love That Sound, Pilots and A Lucky Escape were all part of the 2005 sessions for their second LP The Loyal and they follow this album's path towards darkness and a richer new wave-infected band sound. I always loved these tunes and it's great they are getting a place in the limelight now. Not Dead Anymore, the second 'new' song, ends the second side on a more uplifting note as well which probably explains why it didn't fit on the gloomy The Loyal back then. And while the four 'real' Tiger Lou albums are probably a better choice if you want to dive a bit deeper in his category, Trouble & Desire & B-Sides is a nice reminder of Kellerman's still way underrated talent to write truly haunting songs that outlast time. (Norman Fleischer)
Stream Now: ► Spotify / ► Apple Music / ► TIDAL
---