---
Soulwax – 'From Deewee' (Play It Again Sam)
What it is: This is the first full-length album from SOULWAX since their 2004 project, Any Minute Now. For over a decade, the Dewaele brothers have worked on a host of remix and collaborative projects in the 'blog house' style with artists ranging from DAFT PUNK to LCD SOUNDSYSTEM to TAME IMPALA. From Deewee is the realization of their most touring project, Transient Programs for Drums and Machinery. The album was recorded as a single take with the original electronics and ensemble members from this project.
Why to listen to it: SOULWAX was central to revitalizing of the club scene in the mid to late aughts. While their collaborative work over the past decade has been essential to getting younger generations back onto dance floors around the world, it is impossible to resist moving your body to this new album of original material. At times melodic and ambient, at other times aggressive and nihilistic, the variety of textures and styles found within can be characterized by one central theme: rhythm. This music will shake up listeners from a variety of musical tastes and backgrounds. Their eclecticism defines why this music is approachable to so many different listeners, while one-take recording gives the album the cohesion and clarity typically found only on the dance floor. (Jesse Freeman)
---
Desperate Journalist – 'Grow Up' (Fierce Panda)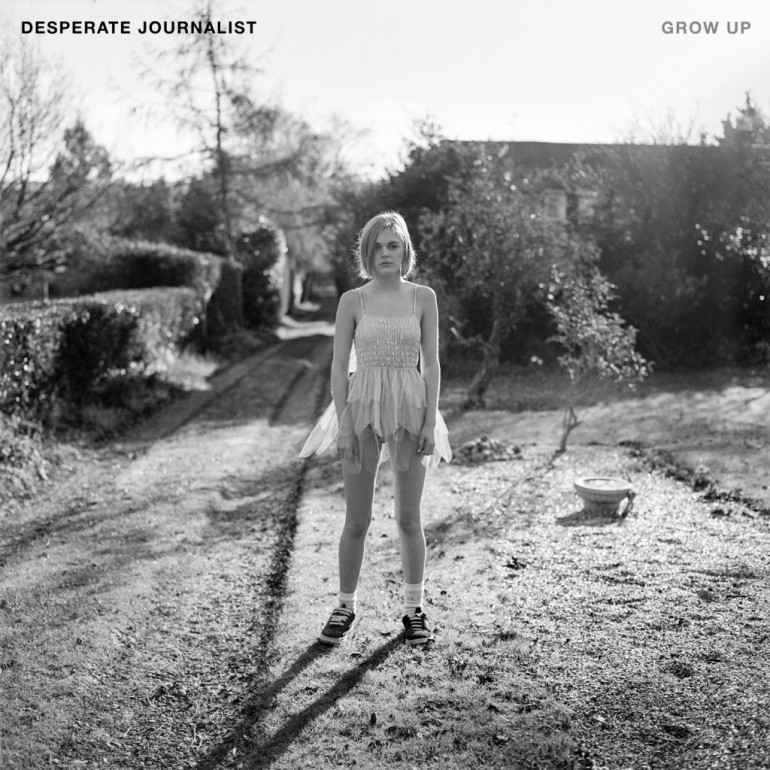 What it is: Following their clearly underrated but brilliant self-titled debut album in 2015, one of Great Britain's best kept musical secrets from the DIY/ post-punk scene returns with a follow-up. Once again lead by charismatic front woman Jo Bevan London's DESPERATE JOURNALIST continue to furiously walk their musical path with all the determination and stubbornness it needs to ultimately succeed in the end. Like the title intends, Grow Up, indeed deals with the struggle of accepting adulthood, especially when this teen angst and highly emotional approach towards certain things and situations is still in you even if society tells you to 'get over it' and… well, grow up.
Why to listen to it: If you happen to love the sinister and raw vibe of early 80s post-punk but also share an undeniable love for good melodies than DESPERATE JOURNALIST will please you big time. Following the footsteps of great pioneers like SIOUXSIE AND THE BANSHEES, THE SMITHS, THE CURE and partly even the early CRANBERRIES (as Bevan somehow always reminds a bit of Dolores O'Riordon), the four-piece fills the familiar recipe with fresh excitement. More diverse than its predecessor, Grow Up, shows the full spectrum of DESPERATE JOURNALIST's existential anthems. The pumping opener Hollow is an urgent and hypnotic industrial beast while tracks like All Over and the stiff-upper-lip Why Are You So Boring unleash the joyful post-punk spirit many of us have loved for the past 40 years. On the other hand the band allows itself more calmer moments on their second album, like the melancholic ballad Purple, the almost funky Lacking In Your Love and a morbid piano ballad called Radiating in finest MORRISSEY-tradition. The British quartet presents the full spectrum of angst-infected desperation and if that sort of sound triggers your emotions at least a bit then it's almost a crime to miss the frantic beauty of Grow Up. (Norman Fleischer)
---
The Jesus And Mary Chain – 'Damage And Joy' (Warner)
What it is: Incredible. That is exactly what is it. Incredible. It is THE JESUS AND MARY CHAIN. 'Kiss today but fuck tomorrow'. On their first record in 18 years, the Scottish-based band screams back. The same grungy melodies, the same Reid vocals, the same cool but it's better. Everything that was good, is refreshed, revitalized and revamped. It is perfect for a comeback because it follows perfectly on from the past but bursts into 2017 to remind you who they are.
Why to listen to it: Can I just write 'THE JESUS AND MARY CHAIN'? Because that was enough for me. It is a slightly different set up with SKY FERREIRA's guest appearance on Black and Blues but everything new enhances the sound. It is the sweet grunge-infected Scottish rock we know and love them for. It is trademark TJAMC, yes, but after a break of almost two deaces it's exactly what we were longing for anyway, right? Musicians that have a trademark sound yet sound different each record are hall of fame worthy. This record is a perfect comeback because it's a dangerous mix of Damage and Joy. (Hannah Fahy)
---
Acid Pauli – 'BLD' (Ouïe)
What it is: ACID PAULI is an interesting and singular fella within the electronic scene. While wandering around psychedelic DJ scenes, he's also been producing traks that you can instantly recognize. If we had to describe what his music would be, perhaps we would say it's a colourful jungle with strange bulbs and creatures roaming around. His music is designed to depict an imaginary world that you can embrace in many different ways. There's groove in it, also. His second album, titled BLD, is really a mature representation of what he's trying to achieve as a story-teller. It sounds alive, and you'll probably hear tracks like Ayam in some weird European eastern festivals. His sets are really quite something if you have the opportunity to see him.
Why to listen to it: Some tracks are within more ambient territories but the eight tracks long LP really draw a coherent and unified narrative. It's all in tenderness and peaceful vibes and the melancholy here and there is always very subtle. ACID PAULI has a very interesting way to approach rythm in it since he doesn't really use drums or percussions. Instead, he's playing with his synths structures to give them groove. Nobility in music is always about finding the right balance of everything – how much do you have to embrace emotions and powerful plays, and how much you can tell everything with nearly nothing. BLD is a perfect example to illustrate that. It's the kind of album you just want to lie down with, look up to the sky and take a good breath: life's good, after all. (Bastien Perroy)
---
Krákow Loves Adana – 'Call Yourself New' (INgrooves/ Rough Trade)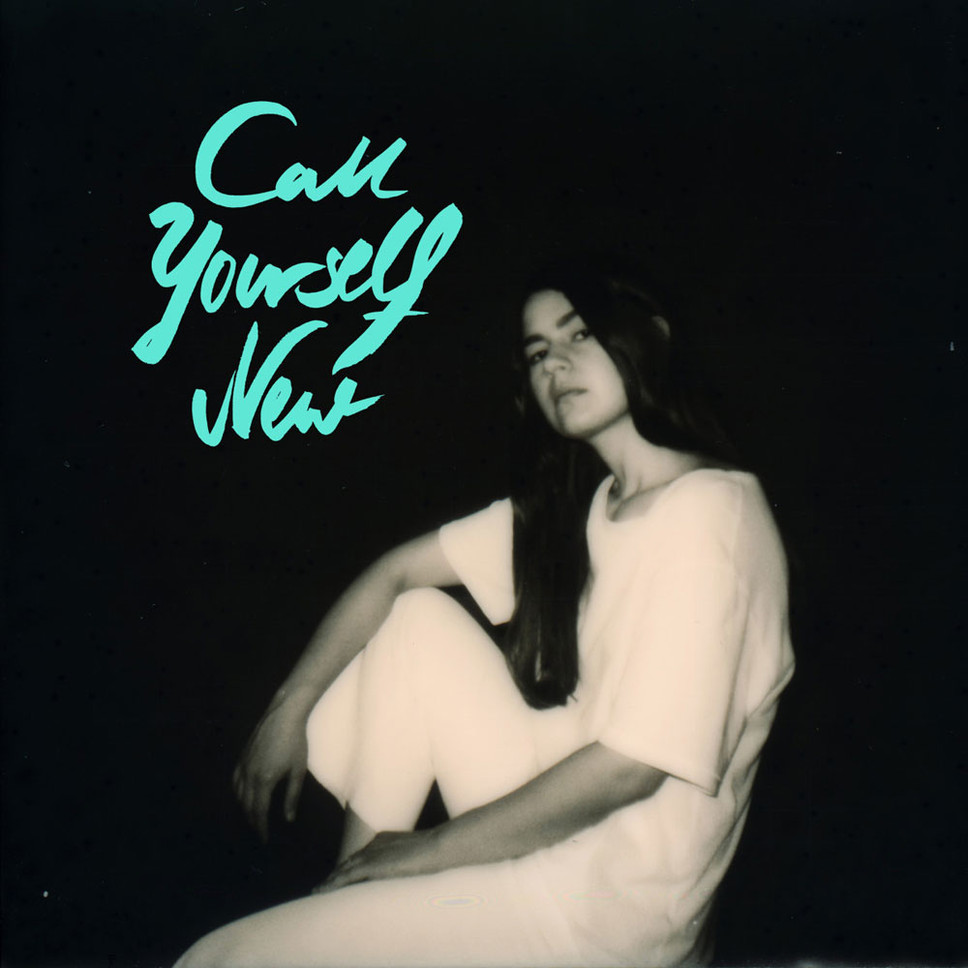 What it is: It feels kind of like a comeback for Robert Heitmann and Deniz Cicek aka KRAKÓW LOVES ADANA. The Hamburg based duo/couple reports back with Call Yourself New after they stepped out of the light for a few years. Their last full-length Inteview dates back to 2012. Their first, careful step back into business was 2015's Contrast-EP. It marked a new beginning for the two that first began making music in 2006 already. They now have their own label, Better Call Rob, lead by Heitmann himself. So what was to expect from this third full-length was a noticeable move into new directions. Luckily, it's not that severe.
Why to listen to it: What first impressed me listening to KRAKÓW LOVES ADANA back in 2010 was, how effortless these two make their songs sound like from highest international standards. Their bleak, guitar-driven pop resembled THE XX's minimalism, whilst Cicek's voice added the kind of unpredictable, German NICOness to it. A strong signature sound that, of course, had to be carried by good songs, or else it won't function at all. In many ways, Call Yourself New marks a step back to these strenghts, that blurred out a little on the rushed and harsh sounding Interview in 2012. Youth Unbroken, Beautiful Lie – these are just simply great songs, consequently dressed in the sound of KRAKÓW LOVES ADANA. Lyrically, the tunes are well-thought roadmaps of popcultural references and the classic search for peace of mind: Let's drive and become another stereotype/ two people who may never arrive, Cicek sings in Youth Union. Although this record might still not be the – well-deserved – step into international attention for KRAKÓW LOVES ADANA, it is proof of one of the most underrated bands in Germany. (Henning Grabow)
---
Mount Eerie – 'A Crow Looked At Me' (P. W. Elverum & Sun)
What it is: The eighth studio album from Washington based songwriter and producer Phil Elverum and it might be his toughest artistic challenge so far. A Crow Looked At Me is a studio album with the sole purpose to process the grief of his late wife passing last year. It grips you with personal tales, it lingers with you, he shares his grief and creates a human story. A glimpse , briefly, into his mind, his grief and his processing. It is poetically sad and beautifully orchestrated.
Why to listen to it: 'Death is real', the opening lyric would surely provoke a turn off, a skipping to a track with sugary sweet lyric. The new MOUNT EERIE record is sombre but sweet. It sounds sweet and soft, it is calming but real. It's not melancholia, it's authentic sadness, honest refection and just a humble way on confronting death. A Crow Looked At Me is the diary of a man dealing with mourning, the diary of a man sharing his grief with you. The soft melody and Elverum's soft masculine vocals are juxtaposed, a beautifully sad journal of his grief. This is not an easy album, not one you should grab if you are looking for an 'easy listening singer/songwriter record'. And just that fact makes it even more exciting. (Hannah Fahy)
—