Foals
After years of constant touring and recording the Oxford- based rockers surely took their time with album number five but now it's finished and they also announced first tour dates for 2019. It will also be the band's first release as a four-piece, following the departure from bassist Walter Gervers who left the band for good one year ago. Foals have been one of rock music's constants in terms of quality and progress over the past years so the stakes are high obviously. We're confident that the record arrives in spring.
Grimes
You never know what you get from Claire Boucher and when you get it. She recently returned with the pumping industrial-influenced We Appreciate Power which is a first teaser from the follow-up to 2015's Art Angels. So, a new full-length could happen anytime and in any form. Maybe also in collaboration with Tesla? We'll see.
My Bloody Valentine
After waiting 22 years for the band's 2013 comeback record m b v those six years passed quite quickly, didn't they? Throughout 2018 mastermind Kevin Shields has been teasing new music in various release forms. First he talked about an EP, than later that extended to an album of seven and eight tracks. In a statement released this fall he even talks about two new records coming out in 2019 so at this point everything seems to be possible. Hopefully he doesn't forget to actually release all that freshly recorded music.
Friendly Fires
Another one from our '2018' list that makes a comeback one year later. We were pretty confident to get a new Friendly Fires record this year but it turns out the British indie-pop three-piece took things quite slow following the comeback announcement from one year ago. We did however get two great first singles – Love Like Waves and Heaven Let Me In – and they also stated that they've given themselves a deadline to finish the record till January, so we're quite confident to not have them in here anymore in the 2020 listing. The new Friendly Fires album arrives eight years after the last one and hopefully before the summer season starts.
Metronomy
Joseph Mount was probably too busy this year producing Robyn's great Honey record, so that's why we still don't have a new Metronomy album yet although things were really looking good one year ago. So, the follow-up to 2016's Summer 08 wasn't released in Summer 18 which is a bummer but maybe they'll give it that title anyway. However it might be called, hopefully it arrives within the next months.
Tool
Yes, we know this is another running gag that's been told way too often in the past years (also by us) but we are really, really confident that 2019 will finally see the first new Tool album in 13 years. I mean, Maynard James Keenan himself confirmed that back in September. The work on the record is pretty much done; they announced lots of tour dates and a trailer that also features new music. So, yes, the stakes are high for the iconic alternative rockers but we're hopeful that the long waiting finally pays of.
Vampire Weekend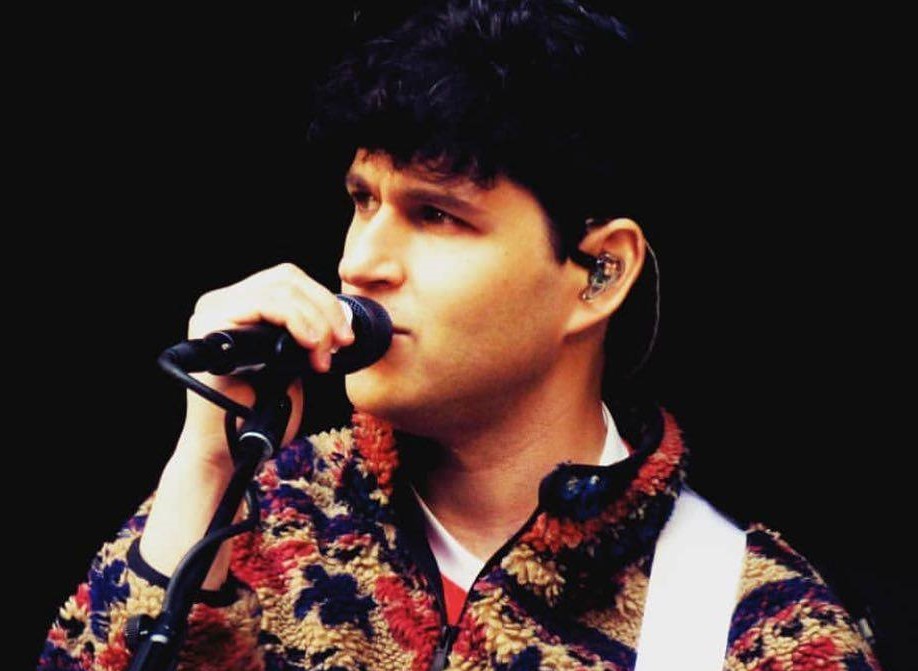 This one also took longer than expected but at least we know it's finally done, recorded and – according to Ezka Koenig already pressed on vinyl. One of indie music's most anticipated records is finally arriving and we're pretty sure that the announcement and release is imminent and will definitely be here before the summer. Don't let us down, guys!
Chromatics
Ladies and gentlemen, please stand up for the true icons of this category! Yes, congratulations and awards to Johnny Jewel and Chromatics as Dear Tommy appears in this list for the fifth(!) time in a row. Damn! And we were actually quite optimistic this time as the band shared a few new tracks from this lost record, along with a planned release date for 'fall 2018'. Well, obviously, there's no sign of it yet. Instead Jewel has given us two solo instrumental albums, a few Chromatics re-releases, a new Desire single and a few other archival things but no… still no follow-up to 2012's Kill For Love. Will it arrive in 2019? Does it even matter? We still want to believe it does. On to another round, kids.
Hatchie
Harriette Pilbeam's debut EP under her Hatchie alias has been one of our favourite musical discoveries in 2018, so we're quite excited to see what follows Sugar & Spice. Her extremely catchy take on early 90s dream pop and shoegaze might be slightly 'over the top' but there's something really tempting and musically profound in it that makes you easily forget about that. With a debut album on the horizon we're pretty sure that Hatchie will become one of 2019's biggest breakthrough artists.
HÆLOS
2016's Full Circle by British band HÆLOS was one of the finest debut albums we stumbled upon in recent years. Three years later a follow-up is finally happening. The band already announced a big tour as well as a new single called Buried In The Sand which continues their dark-twisted neo trip-hop formula and really makes you excited for more material.
Tame Impala
In the three years since Tame Impala's Currents finally introduced the band to the mainstream mastermind Kevin Parker has been a busy behind the scenes of many other productions, including Lady Gaga, Mark Ronson and even Kanye West. It will be interesting to see how pop music's A-league influenced the sound of his band. According to Parker himself the record will most likely be out before the beginning of summer.
Trentemøller
Every record of Anders Trentemøller feels like a step closer to the sound he was somehow always supposed to make. But then again every record by the Danish lord of dark wave magic is also packed with surprises and new twists. So, we don't know yet how his fifth studio album will sound like and what guests are on it but we're pretty sure that it's going to be a haunting dark journey.
SOAK
In the past weeks Bridie Monds-Watson already gave us a wonderful comeback single in the form of Everybody Loves You before announcing a big tour. All that indicates that her anticipated second album will also arrive pretty soon. It's been almost four years since her stunning debut Before We Forget How To Dream and we can't wait to witness her artistic evolution.
The Cure
It almost sounds too surreal to actually be true but yes, it looks like goth rock veterans The Cure will finally release a new studio album in 2019, their first one in over a decade. Robert Smith himself confirmed the news in a recent interview with SiriusXM, saying the album should be finished around spring. He specifically calls listening and meeting new artists during this year's Meltdown Festival curation a big inspiration to try out new things and start writing actual new music again. And that's something quite exciting, isn't it?
Sampha
Process by Sampha was one of the finest debut albums of 2017 in which the man with the distinctive voice showed all of his artistic potential. We've been waiting for a follow-up ever since and are actually not quite sure whether it'll actually happen in 2019, so this one's a bit wishful thinking. Sampha already gave us the haunting Treasure from the Beautiful Boy soundtrack this year so we're confident that the quality will remain on a high level
Desperate Journalist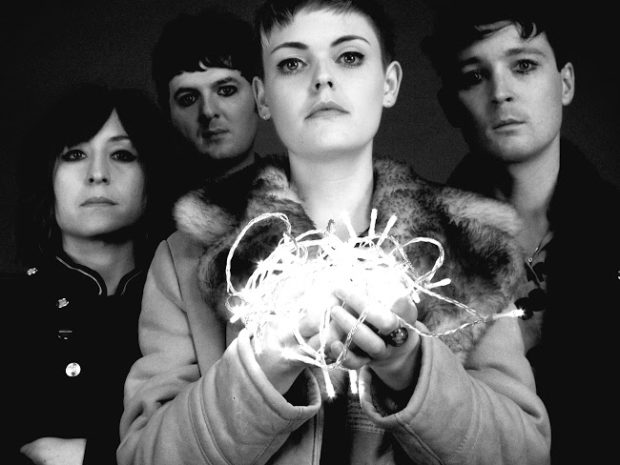 Somehow the British wave rockers are still way too unknown despite constantly releasing music and performing all over Europe for the past five years. In The Search Of The Miraculous arrives on February 22 and is already the band's third full-length release. They got this special post-punk magic, combined with the urgency in singer Jo Bevan's voice that is as tempting as it is hypnotizing. And the songs are pretty good as well. Despite their love for the darkness they deserve a spot in the limelight and hopefully this record will deliver it
VÖK
The Icelandic three-piece might still be one of the best kept pop musical secrets of Europe, despite their critically acclaimed 2017 debut LP Figure. But things are looking for good for this to change as their forthcoming sophomore record In The Dark looks like it will also step up their game, combining their love for twisted electronic experiments along with more accessible melodies. The album arrives on March 1, so keep these folks on your radar, people, you will not regret it.
When Saints Go Machine
In 2018 the Danish art pop band finally returned with their first new material in five years. It's A Mad Love was an EP hat saw the band even further exploring avant-garde territory. Everything's possible in the musical cosmos of one of the most adventurous bands of the past ten years. On February the 2nd, When Saints Go Machine will debut their new album via a concert together with the Copenhagen Philharmonic Orchestra and we have no clue yet what to expect from this. That's where the fun begins, right?
Karen O & Danger Mouse
Brian Burton aqua Danger Mouse remains one of music's most restless masterminds as it feels as if he constantly works at least on three projects simultaneously. And while we will also get a new Broken Bells record (aqua Burton + The Shins' James Mercer) in 2019, this one feels even more exciting, especially after that epic nine-minute long teaser single. Yeah Yeah Yeahs' Karen O on lead vocals and an overall 'everything is possible' attitude. 'When you create from a blurry place you can go places further than you've ever been,' states the singer and that's just one reason why you should get excited about this album which has no specific release date yet.